Boris Johnson: Six times the new Foreign Secretary has insulted world leaders
Mr Johnson, the man about to represent Britain on the world stage, rarely holds back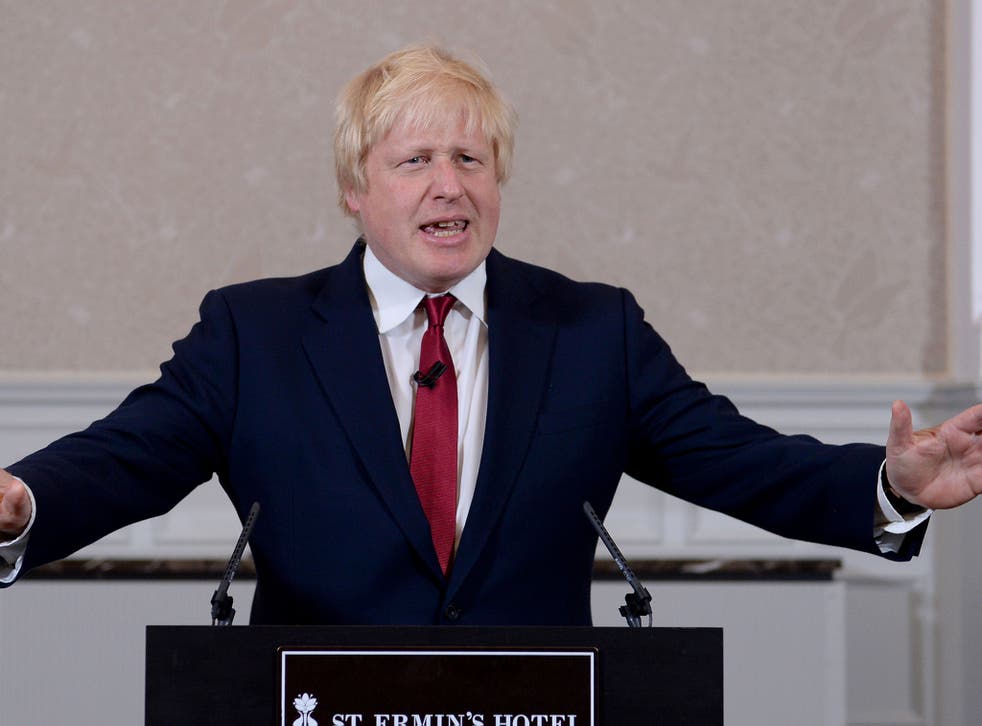 Boris Johnson's surprise announcement as the Foreign Secretary in Theresa May's cabinet has caused some consternation overnight.
The outgoing former Mayor of London has used his various columns and op-eds across the years to air his sometimes controversial, often provocative views on world issues and even world leaders.
Mr Johnson's key responsibilities as Foreign Secretary will be to represent Britain on the world stage, act as a connection between British politics and the political system in different countries, oversee diplomacy and build relationships with foreign ministers.
But inbetween holding some of the most memorable photo-ops conducted by an MP, he has made a number of contentious comments, making his appointment to the role an interesting one. Here are a few examples below:
Boris Johnson takes down boy during rugby match

Show all 7
Barack Obama
Mr Johnson responded to Mr Obama's plea to the UK to stay in Europe with an editorial published by The Sun claiming the "part-Kenyan president" had an "ancestral dislike of the British empire — of which Churchill had been such a fervent defender".
Hillary Clinton
In 2007, Mr Johnson used his column in The Telegraph to declare his support for Ms Clinton as the woman to succeed George Bush in the White House - just to have Bill Clinton as a First Husband.
This is how he described her: "She's got dyed blonde hair and pouty lips, and a steely blue stare, like a sadistic nurse in a mental hospital."
Recep Tayyip Erdoğan
Mr Johnson won a £1,000 prize for a limerick, published by the Spectator, about the Turkish President amid a debate about freedom of speech.
"There was a young fellow from Ankara, Who was a terrific wankerer," his poem began. "Till he sowed his wild oats, With the help of a goat, But he didn't even stop to thankera."
Boris Johnson's most controversial quotes
Angela Merkel
Mr Johnson took issue with the German Chancellor over her decision to prosecute the German comedian who insulted President Erdoğan and sparked the free speech row in the first place.
"What is truly incredible – indeed what is positively sickening – is that the German government has agreed at the express request of Angela Merkel that the prosecution should go ahead," he wrote.
"She numbly decided to kowtow to the demands of Erdogan."
George W. Bush
During his time as editor of the Spectator, Johnson also took a swipe at Mr Bush, describing him as "a cross-eyed Texan warmonger, unelected, inarticulate, who epitomises the arrogance of American foreign policy" in an unsigned editorial.
Tony Blair
Mr Johnson was somehow even less restrained with the former Prime Minister in a Telegraph column in 2004.
"He is a mixture of Harry Houdini and a greased piglet. He is barely human in his elusiveness. Nailing Blair is like trying to pin jelly to a wall."
Join our new commenting forum
Join thought-provoking conversations, follow other Independent readers and see their replies