Brazil vs Germany World Cup 2014: Piers Morgan loses £5,000 bet - and dignity - to Joey Barton following record defeat
Morgan started by anticipating stellar performances from Brazilian players David Luiz and Fred and ended far worse off financially
Jenn Selby
Wednesday 09 July 2014 10:55 Comments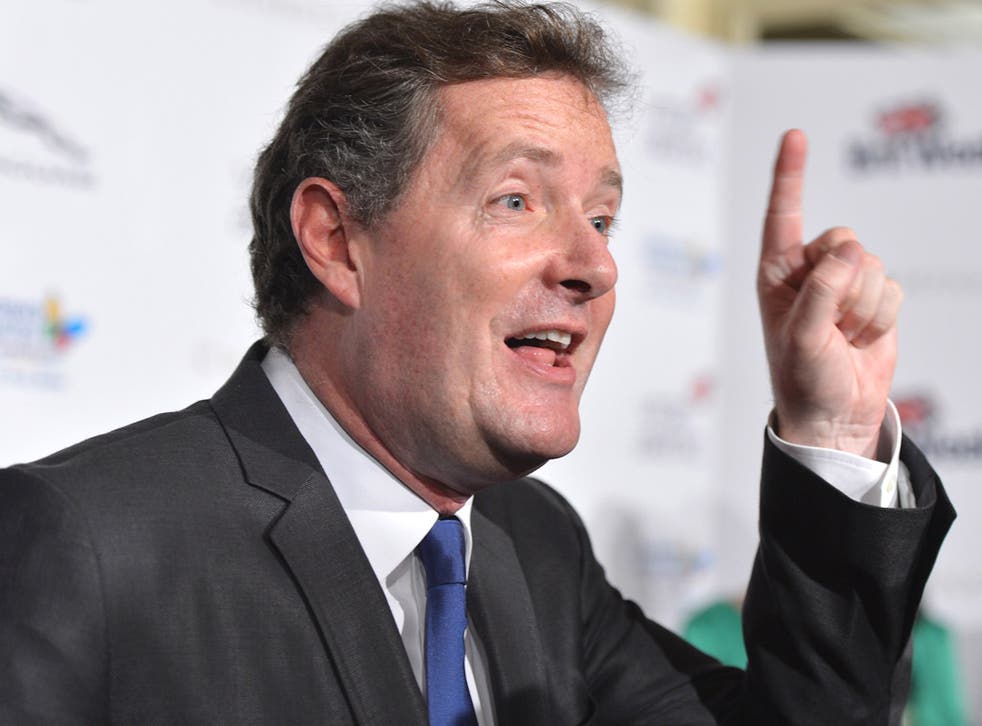 Turns out, Brazil weren't the only losers yesterday.
Because, following numerous tweets predicting that the South American side would advance through to the World Cup final on Sunday, Piers Morgan was left looking green around the gills after losing a £5,000 bet to footballing foe Joey Barton.
The former Daily Mirror editor and the QPR midfielder frequently clash on Twitter, and came to blows ahead of their mutual appearance on BBC panel show Question Time in May.
Barton had tweeted a picture of a book titled British Politics for Dummies, telling Morgan he was "currently having this read to me" in preparation.
Brazil vs Germany: The host country's fans react

Show all 15
In reply, the broadcaster called Barton, who used to play for French team Marseille, "Le Pitbull", telling him: "I don't need to train for intelligent political debates. You however… Well, best of luck."
Barton hit back, calling Morgan "nice but dim" and tweeting a picture of his nemesis' head on the body of a super-sized sumo wrestler. "A visual representation of the struggle I have ahead of me," he captioned it.
Yesterday, Barton revelled in Morgan's misfortunes after his abilities to forecast the future fell flat.
Morgan started by anticipating stellar performances from Brazilian players David Luiz and Fred:
But things quickly started to unravel after German player Thomas Müller scored the first goal in the eleventh minute. He kept up hope:
Soon, the goals came thick and fast, with Germany managing to net a further four goals in six minutes to seal the start of the worst semi-final defeat in World Cup history. And Barton wasn't about to let him forget it:
And eventually, as the final score rolled to 7-1, Morgan agreed:
Not that he learned his lesson:
But Morgan and Brazil's epic loss is the Alder Hey Children's Hospital and Hillsborough Justice Campaign's gain. The two decided to donate their wins to a charity of their choice.
Register for free to continue reading
Registration is a free and easy way to support our truly independent journalism
By registering, you will also enjoy limited access to Premium articles, exclusive newsletters, commenting, and virtual events with our leading journalists
Already have an account? sign in
Join our new commenting forum
Join thought-provoking conversations, follow other Independent readers and see their replies