Serena Williams loses out on $380,000 in prize money because of Brexit
Williams beat Angelique Kerber 7-5, 6-3 on Saturday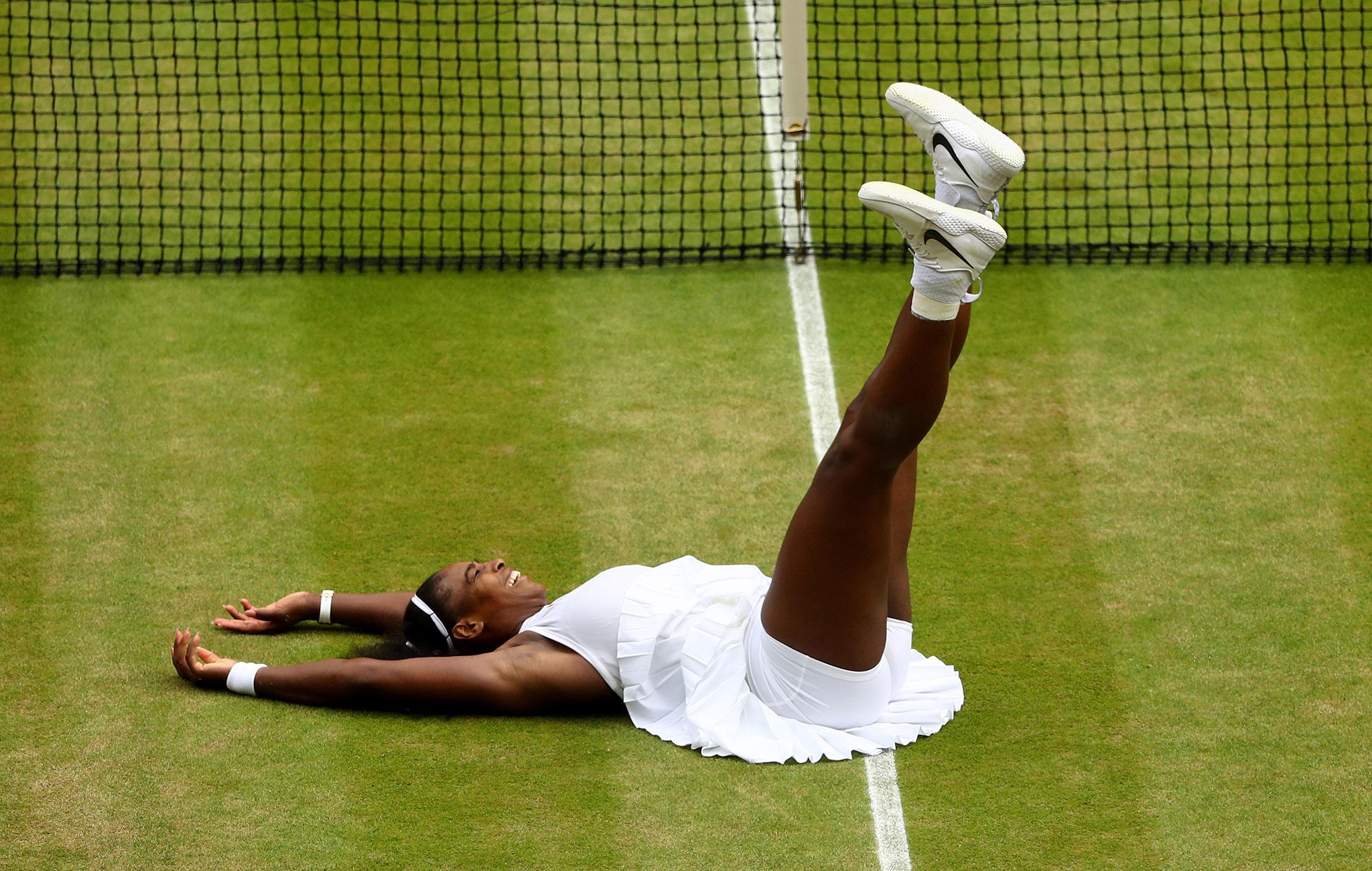 Count tennis champion Serena Williams among those who have lost money in wake of last month's Brexit vote.
Williams beat Angelique Kerber 7-5, 6-3 in Saturday's Wimbledon final, her 22nd major title, tied with Steffi Graf for most in the Open Era. The winner's prize is worth $2.59 million when converted to U.S. dollars, about $380,000 less than it was worth a few days before the tournament, on the eve of the U.K.'s vote to leave the European Union.
The men's and women's Wimbledon champions this year will each receive a record prize of 2 million pounds. On June 23, four days before the tournament began, that was worth $2.97 million. Since the vote, the pound has plummeted to its lowest level against the dollar in 30 years.
Wimbledon 2016 final weekend in pictures
Show all 17
Williams actually took home more dollars for last year's Wimbledon title -- $2.92 million -- than she will this year, even after a 6.4 percent increase in prize payout from last year's 1.88 million pounds.
Williams and her older sister, Venus, also won the Wimbledon women's doubles crown on Saturday, which carries a 350,000 pound total prize. That payout is worth $453,000, about $67,000 less than it would have been pre-Brexit.
Serena Williams is the world's highest-paid female athlete, according to Forbes magazine's annual rankings. The 34-year-old makes $20 million a year in endorsements alone, the magazine said, with more than a dozen sponsors including PepsiCo's Gatorade, JPMorgan Chase, IBM and Delta Air Lines.
Had Kerber won, the German would have taken home 2.34 million euros, about 270,000 euros less than the prize was worth on June 23.
Serena Williams sings karaoke
Copyright: Bloomberg
Join our commenting forum
Join thought-provoking conversations, follow other Independent readers and see their replies