Brian Johnson issues statement over AC/DC announcement that Axl Rose will take over as lead singer
The singer assured fans that he is 'not retiring,' despite previous reports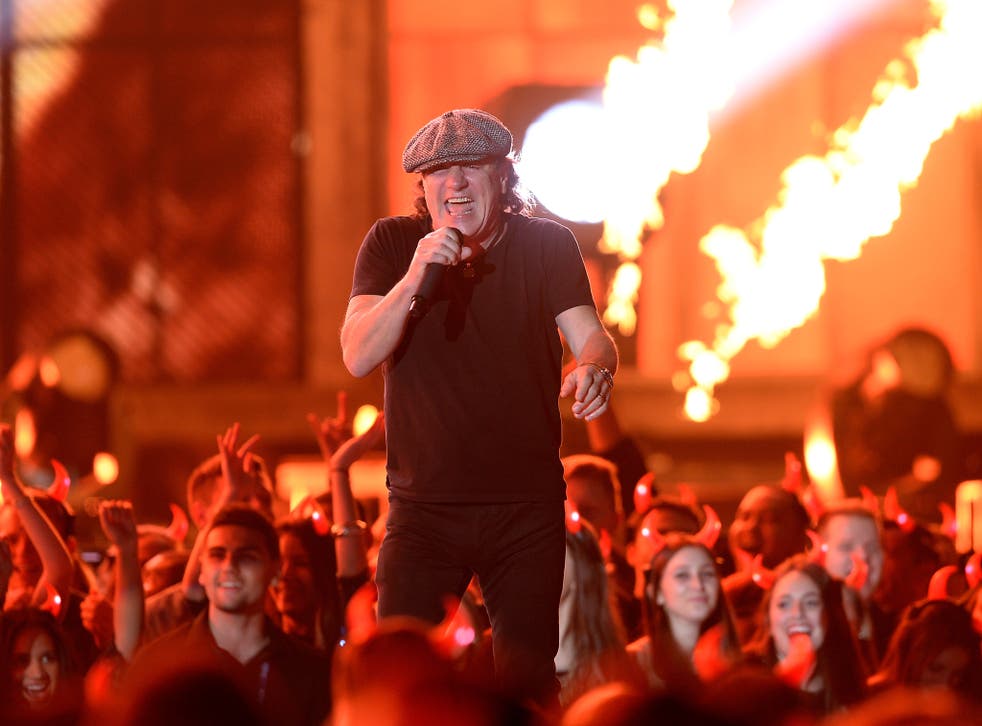 AC/DC frontman Brian Johnson released a statement addressing his departure from the band's Rock or Bust tour, saying that he was "personally crushed" by the development.
The 68-year-old stepped away from the microphone after receiving warnings of absolute hearing loss - a prognosis he said was hurting his performance.
"While I was horrified at the reality of the news that day," Johnson said, "I had for a time become aware that my partial hearing loss was beginning to interfere with my performance on stage."
He continued: "I was having difficulty hearing the guitars on stage and because I was not able to hear the other musicians clearly, I feared the quality of my performance could be compromised."
AC/DC announced in April that Axl Rose, lead singer of Guns N' Roses, had "kindly offered his support" and stepped in for Johnson to finish out the remaining tour dates. The band said that they "respect and support" Johnson's decision and thanked him for his "contributions and dedication to the band."
The Australian rockers wished Johnson luck in his "future ventures" in their statement, leading fans to believe that the singer had retired. Johnson quelled this concern, however, saying he will continue working in the studio while he receives treatment to improve his hearing.
"I wish to assure our fans that I am not retiring," he said. "My doctors have told me that I can continue to record in studios and I intend to do that. For the moment, my entire focus is to continue medical treatment to improve my hearing.
"I am hoping that in time my hearing will improve and allow me to return to live concert performances. While the outcome is uncertain, my attitude is optimistic."
Brian Johnson joined AC/DC in 1980 following the death of former frontman Bon Scott. He debuted with the band in their Back in Black record released that year. The record skyrocketed to the number one slot on the UK Albums Chart.
Join our new commenting forum
Join thought-provoking conversations, follow other Independent readers and see their replies