Brooke Shields claims Andre Agassi smashed Wimbledon trophy in jealous rage over Friends date scene
The actress details the alleged incident in her new memoir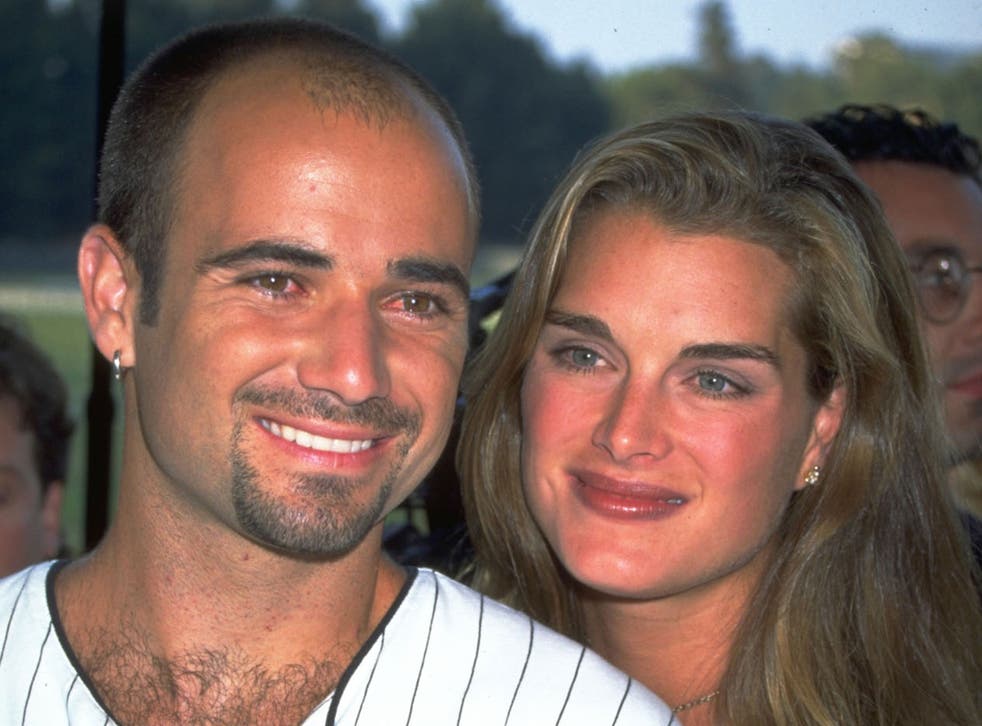 Andre Agassi reportedly smashed up his Wimbledon trophy and other tennis prizes in a fit of jealous rage during his relationship with Brooke Shields, she claims in a new memoir.
The actress and model said the incident happened following her 1995 cameo appearance in US sitcom Friends, the London Evening Standard reported.
The famous scene features Shields as a stalker who believes Joey (Matt le Blanc) is actually Doctor Drake Ramoray, whom he plays on TV. During a dinner date she licks his fingers and laughs wildly.
Quotes from the book, which were published in US magazine Globe, claim that Agassi was on the sound stage in Los Angeles as the action unfolded and said Shields had "made him look a fool". He subsequently drove all the way back to his home in Las Vegas.
"Upon arrival he systematically smashed and destroyed every single trophy he had won, including Wimbledon and the US Open," Shields writes.
In the book, titled There Was A Little Girl: The Real Story Of Mother And Me, Shields says it took her three years to replace the shattered prizes.
The couple went on to marry in 1997, but divorced less than two years later.
However, Shields says she realised she had made a "mistake" as soon as the day after the wedding.
"I could not form a sentence. I kept shaking my head as if I had duct tape across my mouth. It hit me all of a sudden ... I did not want to be married."
In 2001 Shield married television writer Chris Henchy, with whom she has two children.
Agassi, who is an eight-time Grand Slam champion, married fellow tennis player Steffi Graff in the same year.
Register for free to continue reading
Registration is a free and easy way to support our truly independent journalism
By registering, you will also enjoy limited access to Premium articles, exclusive newsletters, commenting, and virtual events with our leading journalists
Already have an account? sign in
Register for free to continue reading
Registration is a free and easy way to support our truly independent journalism
By registering, you will also enjoy limited access to Premium articles, exclusive newsletters, commenting, and virtual events with our leading journalists
Already have an account? sign in
Join our new commenting forum
Join thought-provoking conversations, follow other Independent readers and see their replies