Bruce Springsteen cancels North Carolina gig after passing of 'anti-LGBT' law
'Some things are more important than a rock show'
Andrew Buncombe
New York
Friday 08 April 2016 20:42 Comments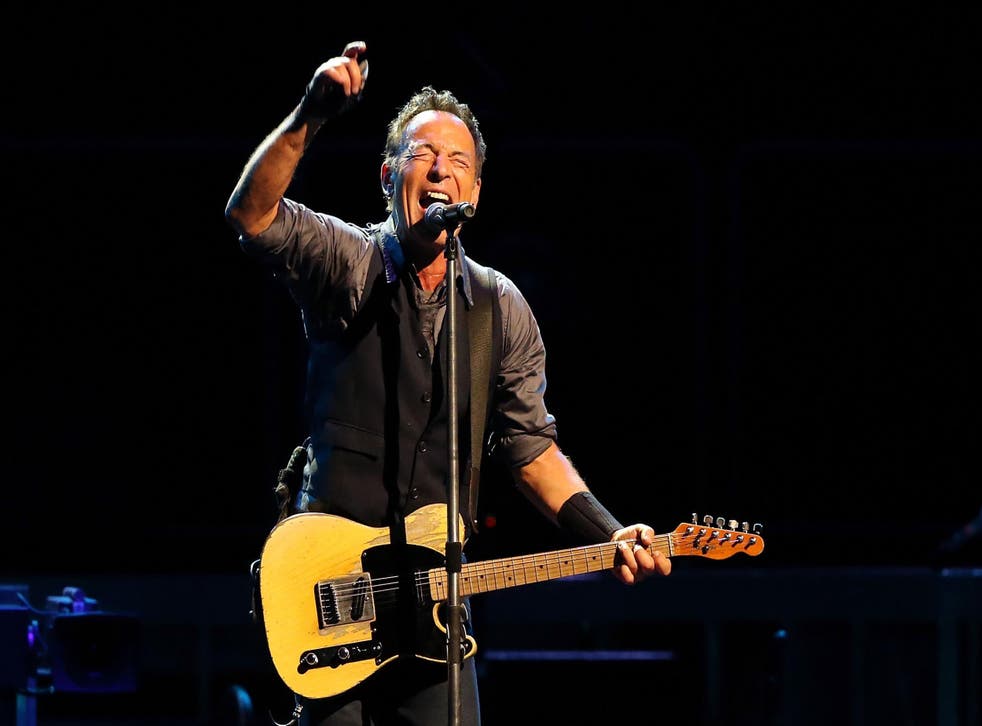 Glory Days. Rocker Bruce Springsteen has cancelled a concert due to be held in North Carolina in protest over the recent passing of a law that many believe is discriminatory towards the LGBT community.
"As you, my fans, know I'm scheduled to play in Greensboro, North Carolina, this Sunday. As we also know, North Carolina has just passed HB2, which the media are referring to as the "bathroom" law. HB2 — known officially as the Public Facilities Privacy and Security Act — dictates which bathrooms transgender people are permitted to use," Springsteen said in a statement posted on his website.
"Just as important, the law also attacks the rights of LGBT citizens to sue when their human rights are violated in the workplace. No other group of North Carolinians faces such a burden."
He added: "With deepest apologies to our dedicated fans in Greensboro, we have canceled our show scheduled for Sunday, April 10th. Some things are more important than a rock show and this fight against prejudice and bigotry - which is happening as I write - is one of them."
Last month, North Carolina Governor Pat McCrory signed a sweeping law that ended anti-discrimination protections for lesbians, gays and bisexuals. It also stopped transgender people from using lavatories that do not match the gender they were born with.
The legislation was introduced after the city of Charlotte earlier passed its own bill to permit transgender people to use public toilets that correspond with their gender identity, rather than their gender at birth.
It also prevented cities in the state from taking measures to protecting gays and bisexual people against discrimination.
The move has sparked widespread dismay and criticism. Companies such as American Airlines, which has one of its hubs in Charlotte, issued statements critical of the bill. So did Apple, Dow Chemical, PayPal, Red Hat and Biogen. The National Basketball Association said it was considering moving the 2017 All-Star game from the state.
PayPal even said it would not will not move forward with a planned expansion in Charlotte after the bill was passed. Dan Schulman, president and CEO of PayPal, issued a statement saying: "The new law perpetuates discrimination and it violates the values and principles that are at the core of PayPal's mission and culture."
The movie director Rob Reiner joined the criticism, saying that he would not produce films in North Carolina until it repeals the new law.
The mayors of several cities, among them San Francisco, have issued orders that employees should conduct only essential business with the state.
Springsteen said of the decision to cancel the show, featuring the E Street Band: "It is the strongest means I have for raising my voice in opposition to those who continue to push us backwards instead of forwards."
Register for free to continue reading
Registration is a free and easy way to support our truly independent journalism
By registering, you will also enjoy limited access to Premium articles, exclusive newsletters, commenting, and virtual events with our leading journalists
Already have an account? sign in
Join our new commenting forum
Join thought-provoking conversations, follow other Independent readers and see their replies