Bryan Singer: X-Men director denies allegations that he sexual assaulted a young actor at a party as 'completely without merit'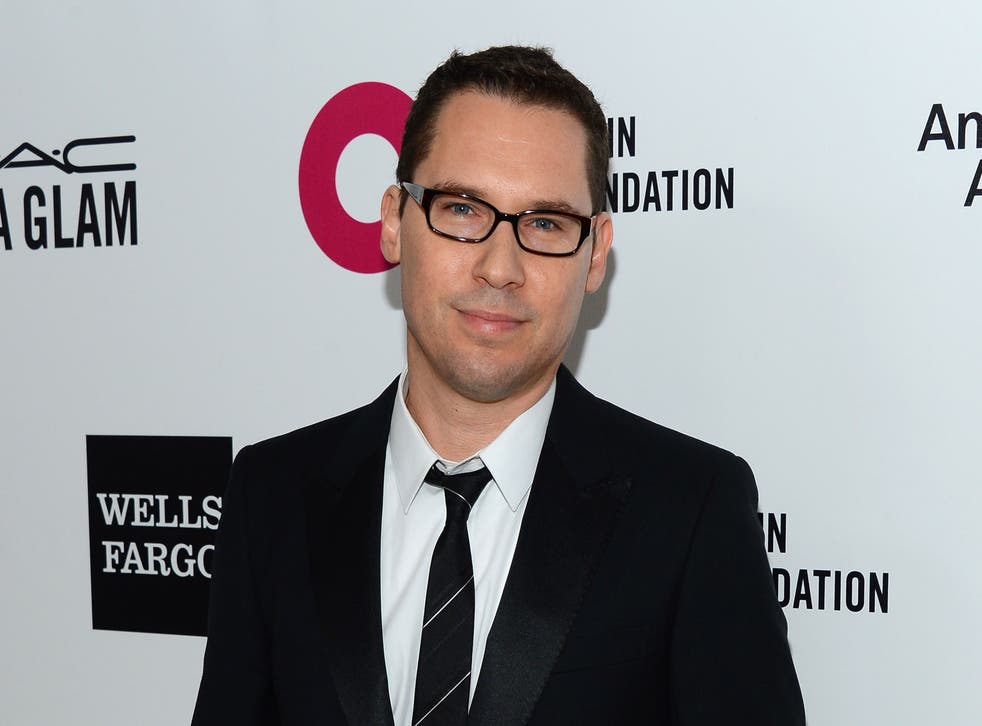 Bryan Singer, the director of X-Men: Days of Future Past, has denied sexually assaulting a young actor at a Hollywood sex party.
Michael Egan, now 31, filed a legal document in Hawaii on Wednesday (16 April) in which he claims that Singer used his status in the entertainment industry to sexually exploit him at a party in 1999 when he was 17.
Egan is seeking unspecified damages and is requesting a jury trial for the "catastrophic psychological and emotional injuries" he says he suffered.
An attorney for Singer, Marty Singer, who has represented Charlie Sheen and John Travolta in the past, labelled the lawsuit "completely without merit".
"We are very confident that Bryan will be vindicated in this absurd and defamatory lawsuit," he said.
"It is obvious that this case was filed in an attempt to get publicity at the time when Bryan' s new movie is about to open in a few weeks."
The document alleges that Egan was introduced to Singer via Marc Collins-Rector (the founder of Digital Entertainment Network) at a pool party held at Collins-Rector's home in Encino, California.
Collins-Rector, a registered sex offender, faced criminal justice in 2004 and pleaded guilty to eight charges of child enticement.
Egan claims that he was naked, as per the rules of the house pool, when he was approached by Collins-Rector and asked to hug Singer.
Singer then allegedly "grabbed his bare buttocks". Egan claims that the three men went to sit in a jacuzzi where he was ordered by Collins-Rector to sit on his lap before being passed to Singer. He alleges that Singer brought him an alcoholic drink, despite knowing that he was underage, and promised him a part in a forthcoming film he was directing, referring to "this group" at the party as the people who "control Hollywood".
Egan goes on to claim that Singer told him he was "sexy" before masturbating and performing oral sex on him. He alleges that Singer asked him to do the same to him, but that he refused.
Singer allegedly then pushed Egan's head under the water, before demanding that he perform oral sex on him. Egan claims that when he was refused for a second time, Singer took him out of the pool and raped him.
The law suit also makes reference to two trips Egan went on with Singer. During a trip to Paul Mitchell's resort in Kailua, Egan claims Singer provided him with drugs, including cocaine, Xanax and rohypnol.
Egan and his lawyer Jeff Herman are scheduled to hold a press conference about the lawsuit on Thursday (17 April) in Los Angeles.
In a press release, Herman stated that the law suit filed against Singer would be "the first of many" and that he plans on exposing more film industry executives in the future.
"Hollywood has a problem with the sexual exploitation of children. This is the first of many cases I will be filing to give these victims a voice and to expose the issue," it read.
Herman is the same attorney who represented plaintiffs in the sex abuse litigations against former puppeteer Kevin Clash, who voiced Elmo in Sesame Street.
They were dismissed by a Manhattan District court judge in 2013 on the grounds that the accusers had waited too long to sue.
Clash was suspended from Sesame Street and later resigned over the allegations.
Singer's latest film, X-Men: Days Of Future Past, which stars Jennifer Lawrence, Michael Fassbender and Peter Dinklage among others, is scheduled for release in May.
Representatives for Singer are yet to respond to The Independent's request for comment.
Register for free to continue reading
Registration is a free and easy way to support our truly independent journalism
By registering, you will also enjoy limited access to Premium articles, exclusive newsletters, commenting, and virtual events with our leading journalists
Already have an account? sign in
Register for free to continue reading
Registration is a free and easy way to support our truly independent journalism
By registering, you will also enjoy limited access to Premium articles, exclusive newsletters, commenting, and virtual events with our leading journalists
Already have an account? sign in