Campaigner asks why burkini ban was dropped in a month but enforced hijab law remains in Iran after decades
Masih Alinejad accuses European politicians of hypocrisy after outcry over burkini ban but silence over enforced hijab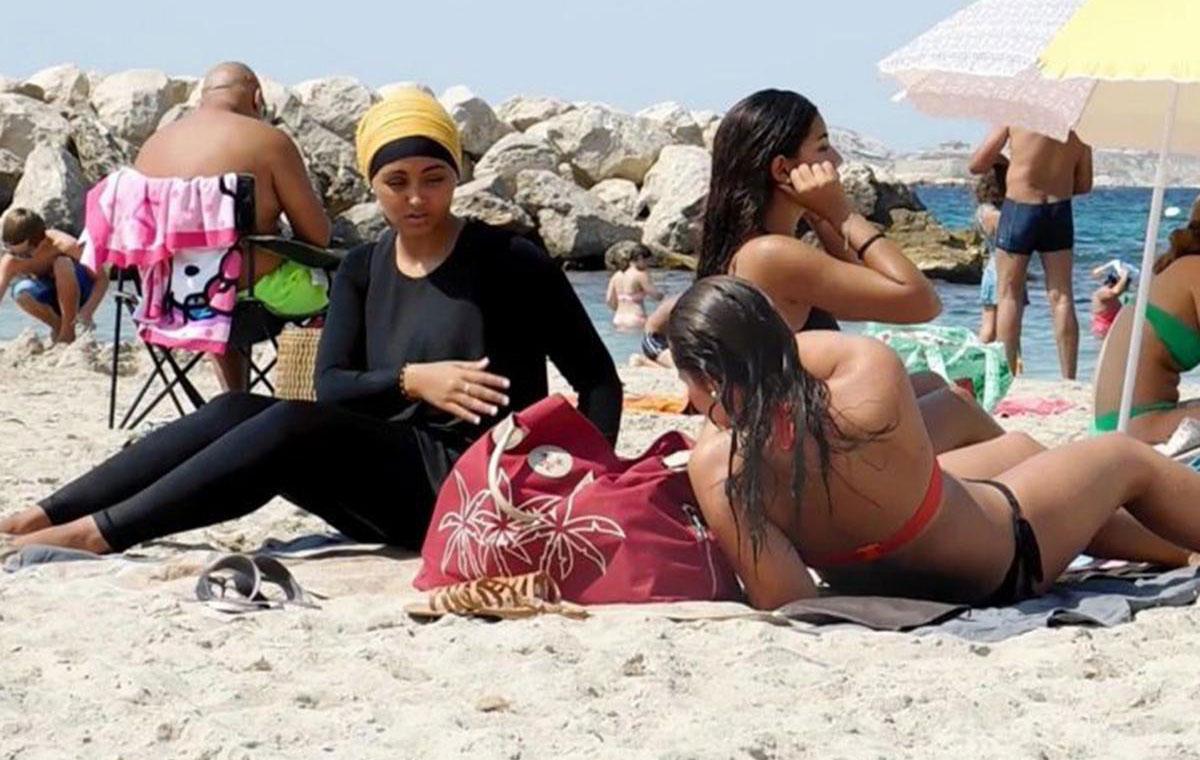 The founder of the biggest social movement against enforced hijab in Iran has accused European politicians of hypocrisy for not challenging compulsary hijab following the outcry over the burkini ban.
Masih Alinejad was invited to speak at a public debate in Brussels on worldwide policing of women's bodies to discuss the burkini ban and freedom of choice. The discussion was hosted by MEPs Angelika Mlinar and Sophie in't Veld.
In a powerful speech, she questioned why the ban on women wearing full-body swimsuits on French beaches was overturned in Nice and many towns after less than one month but women in Iran are still legally obliged to wear a hijab. Ms Alinejad asked why female politicans would visit Iran and wear the hijab instead of challenging this strictly enforced dress code for women.
The countries with anti-women laws
Show all 5
Ms Alinejad's My Stealthy Freedom campaign has showcased women across Iran who share with her pictures of themselves in public, enjoying moments of 'stealthy' freedom with their hair uncovered.
The campaign, which now has more than one million followers, attracted international attention in July when men began sharing pictures of themselves in hijabs under the hashtag #meninhijabs in a show of solidarity with their wives, female family members and friends.
Ms Alinejad was a journalist in Iran for ten years before moving to New York. Her parents still live in Iran.
"From the age of seven, I was forced to wear a hijab," she told the panel. "They all wear compulsory hijab. My dream is to be with my mother in France, in Belgium, walking shoulder to shoulder, without getting judged by people who have Islamaphobia, and to walk with my mother shoulder to shoulder in my own country without getting arrested.
"Why has the burkini ban been suspended after less than a month, but hijab has remained compulsory for more than 37 years? It is because our struggles and our protests against compulsory hijab are on our own and we are alone. We, the women of Iran, are alone to fight against compulsory hijab.
"I have met many female politicians around the world. I have sent letters to female politicians who go to Iran."
She questioned why the world was "screaming" over the burkini ban, while female politicians such as Catherine Ashton were visiting Iran and not challenging compulsory hijab there.
"Politicians say [compulsary hijab] is a law, and we have to respect it. The burkini ban was a law until people protested against it."
Other speakers at the discussion on Tuesday included the Iranian-Belgian women's rights activist Darya Safai.
Join our commenting forum
Join thought-provoking conversations, follow other Independent readers and see their replies