Caleb Kutt: Three-year old with cerebral palsy inspires Marks & Spencer clothing range
M&S has launched a range for children with special needs after Caleb's grandmother emailed the retailer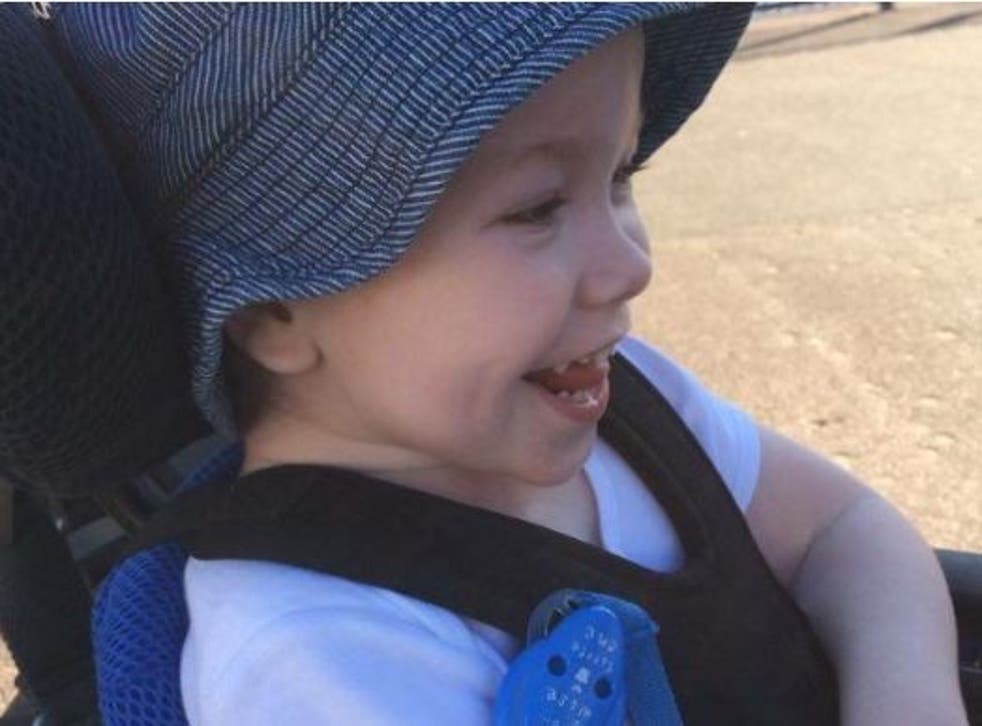 A dedicated follower of fashion?
A major UK retailer is taking its cue from Caleb Kutt. Three-year-old Caleb, who lives in Wakefield, West Yorkshire, has dystonic quadriparesis cerebral palsy, which means he gets involuntary muscle spasms as a result of incorrect signals from the brain. He has inspired Marks & Spencer to launch a new range of clothing for children with special needs.
How did he become a clothing pioneer?
Caleb's grandmother, Rita, emailed the retailer to ask whether it would consider designing clothes for children with disabilities, as the family found it difficult to find garments that suited Caleb's needs.
What kind of requirements does he have?
Caleb is unable to speak, and is fed through a tube in his stomach and wears nappies so he needs to wear bodysuits to enable his family to easily change his nappy and prevent him from pulling on his feeding tube. "When you're buying babies' bodysuits from a high street store, they are about five for £7," Mrs Kutt told the BBC. "In catalogues for Caleb's sizes, they were going up to £12 for one."
Were M&S keen to help out?
Mrs Kutt said representatives from the high-street giant responded to her in a matter of days to say the company wanted to help and would extend its collection of bodysuits to cater for older children.
Was Caleb consulted too?
He was integral to the process – M&S sent over samples of the items it planned to manufacture for Caleb to try on so the family could give feedback.
What do they think?
The family are "delighted", Mrs Kutt said. "M&S will sell the items at between £3 and £7 which will make a huge difference," she told The Wakefield Express. Caleb's mother Zoe said when she attempted to purchase the clothes online they were sold out. However, she said she thought it was "great" as it demonstrated how high demand was.
To donate money to physiotherapy sessions for Caleb, which his family hope will enable him to walk one day, visit www.gofundme.com/n563vthr
Register for free to continue reading
Registration is a free and easy way to support our truly independent journalism
By registering, you will also enjoy limited access to Premium articles, exclusive newsletters, commenting, and virtual events with our leading journalists
Already have an account? sign in
Register for free to continue reading
Registration is a free and easy way to support our truly independent journalism
By registering, you will also enjoy limited access to Premium articles, exclusive newsletters, commenting, and virtual events with our leading journalists
Already have an account? sign in
Join our new commenting forum
Join thought-provoking conversations, follow other Independent readers and see their replies