Calvin Klein model Klara Kristin defends controversial 'upskirt' shot: 'Love yourself and your sexuality'
The erotica campaign has divided the fashion world 
Heather Saul
Saturday 14 May 2016 14:38 Comments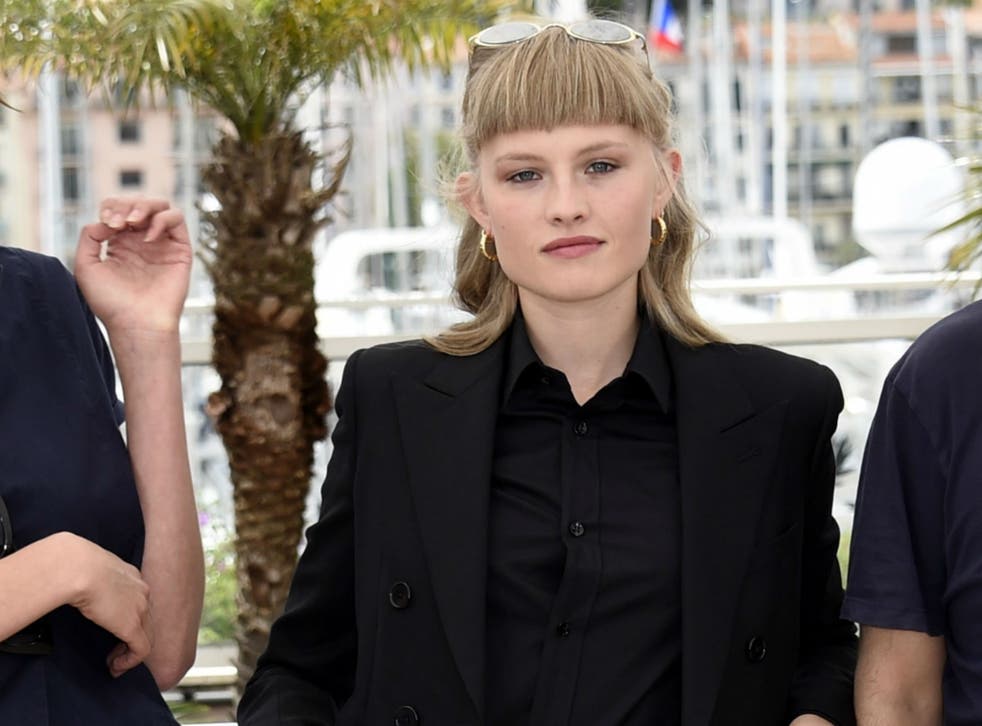 A model at the centre of a controversial Calvin Klein advert has defended the designer amid a backlash over its 'upskirt' image.
The provocative and sexually charged Spring 2016 campaign features Kendall Jenner holding half of a grapefruit in her palm, a model with her hands in her underwear and an image of Klara Kristin, shot from below so as to allow the viewer to look under her skirt.
The divisive advert has been accused of pushing a "predatory concept" and justifying sexual harassment while others have praised the concept behind it for stretching the limits of fashion.
Kendall Jenner for Calvin Klein

Show all 5
Kristin reacted to the controversy on Instagram by expressing her support for Harley Weir, the photographer who shot the campaign, and suggesting the reaction is indicative of repressed attitudes towards the female body and sexuality.
"I love this photo @harleyweir took of me," the Danish model wrote. "All this discussion about it makes me think about how alienated and scared some people are to [sic] the female human body... Be and love yourself and your sexuality #girlpower."
Kristin's career was launched by her role in Gaspar Noe's film Love, which controversially featured unsimulated sex scenes. Kristin, who did not participate in these scenes, spoke about women owning their sexuality in response to the controversy the film caused during an interview with Dazed.
"One reason I did the film is because I could," she said. "Because I don't have a father who would kill me if I did. I have the freedom to choose what I do with my body. The fact that I use it like this, a lot of people would say... [that I'm allowing myself to be objectified]. But I'm still in control, I have the power and I've done it to help other girls out there."
Register for free to continue reading
Registration is a free and easy way to support our truly independent journalism
By registering, you will also enjoy limited access to Premium articles, exclusive newsletters, commenting, and virtual events with our leading journalists
Already have an account? sign in
Join our new commenting forum
Join thought-provoking conversations, follow other Independent readers and see their replies