Camilla jokingly waves knife at Prince Charles during Australia tour
The Duchess of Cornwall brandishes knife at Prince Charles as she tells him to 'behave himself'.
Ryan Ramgobin
Wednesday 11 November 2015 10:58 Comments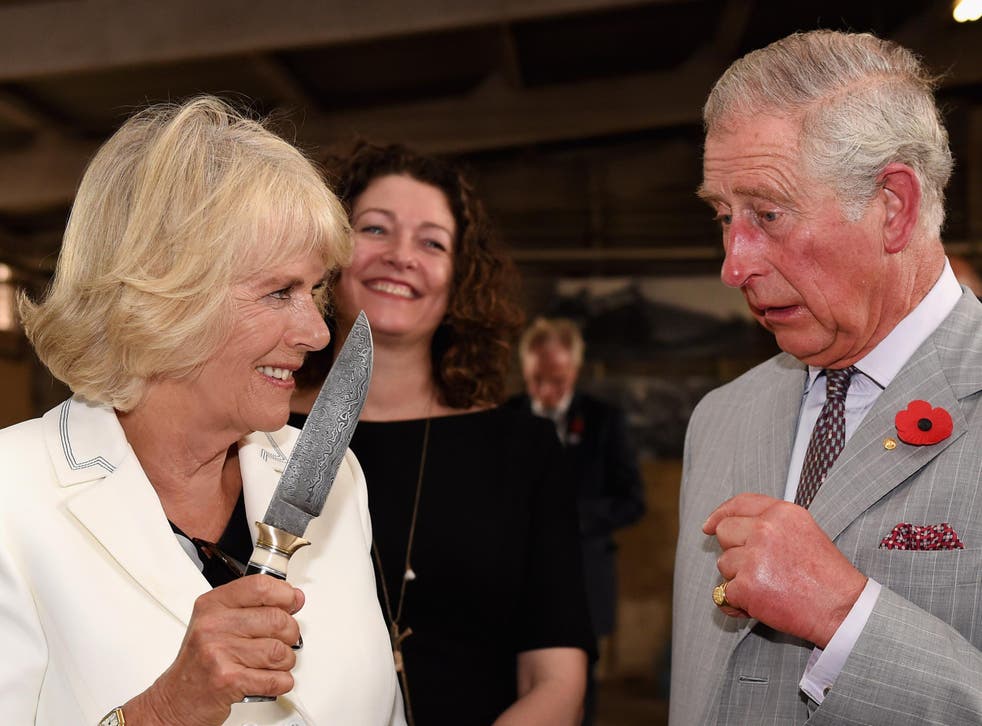 Prince Charles was momentarily startled as the Duchess of Cornwall brandished a sharp carving knife in front of his face during a visit to a winery near Tanunda in South Australia.
Camilla took a liking to the eight-inch blade as the royal couple viewed a collection of kitchen knives made by cutler Barry Gardner.
As Mr Gardner converses with Prince Charles, Camilla picks up the knife and shakes it around – much to the amusement of the press and attendees at the vineyard.
Encouraged by the reaction, she proceeds to wave it towards Charles, who is unaware of the mischief. As he turns back towards Camilla, he steps back in horror to see the eight-inch Damascus steel blade near his person.
Charles soon recovers and replies 'now listen here' while wagging his finger.
The royal couple are on a six day tour of Australia.
Register for free to continue reading
Registration is a free and easy way to support our truly independent journalism
By registering, you will also enjoy limited access to Premium articles, exclusive newsletters, commenting, and virtual events with our leading journalists
Already have an account? sign in
Join our new commenting forum
Join thought-provoking conversations, follow other Independent readers and see their replies