Camille Muffat: Swimmer who won gold, silver and bronze medals for France at the Olympic Games in London in 2012
Muffat died in the helicopter crash that claimed the lives of 10 people, including champion sailor Florence Arthaud and Olympic boxer Alexis Vastine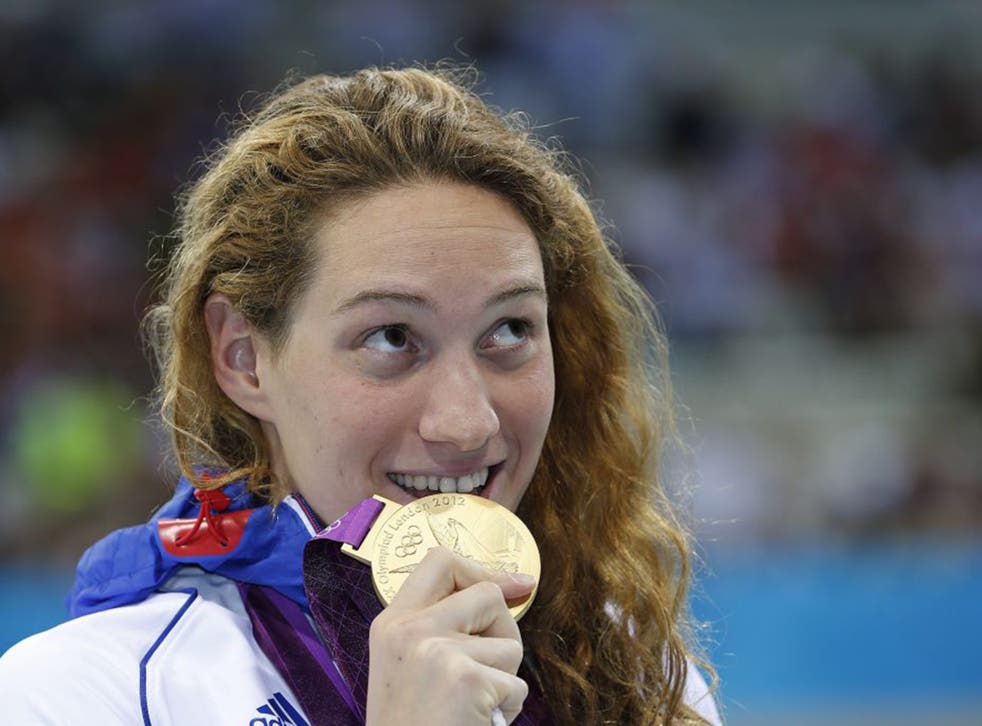 The French swimmer Camille Muffat won three medals at the 2012 London Olympics, equalling the achievements of her one-time rival Laure Manaudou and finally fulfilling the promise she had shown as a teenager.
Muffat won gold in the 400 metres freestyle in London, setting a world record and beating the American Allison Schmitt by a wafer thin 0.32 seconds in the hotly disputed final, while Rebecca Adlington finished third for Great Britain. Muffat also won silver in the 200m freestyle, coming second to Schmitt, and bronze in the 200m freestyle relay, when Schmitt powered the US to gold ahead of the Australian and French foursomes. "I was finally mature enough to become an Olympic champion," she said in 2013. "I couldn't allow myself to fail. I now realise that these four minutes for the 400m freestyle changed the rest of my life."
Tall at six feet, and a powerful and elegant swimmer, Muffat trained six hours a day under the watchful eye of Fabrice Pellerin, the coach who masterminded her progress after spotting her at the Olympic Nice Natation club in 2000. She was only 11 but already showing promise as she channelled her unruly behaviour into a sport at which her mother had excelled.
"I was a capricious child, a fussy eater," admitted Muffat, the middle of three siblings, who inherited the drive of her physiotherapist father. In 2005 she beat Manaudou – whose gold-silver-bronze haul at the Athens Olympics in 2004 she would eventually match – at a 200m medley event at Nancy, and seemed destined to follow her into the annals of French sport.
After earning a science baccalaureate, Muffat dropped out of business school to concentrate on swimming. However, following her triumph in London and her award of the Legion of Honour, she made the most of the endorsements for sportswear and food supplements as well as the media opportunities that came her way. "When you do TV, everything is easy," she said. "They do your hair and your make-up." She also launched One Camille Muffat, a range of waterproof hair products.
Her retirement from swimming last July took the French public by surprise. "My body could have taken another 10 years of training and competition but I wanted to be the mistress of my own destiny," she told L'Equipe. "I didn't want to spend the rest of my life in a swimming pool." A last-minute contestant for the reality TV show Dropped, she died in the helicopter crash that claimed the lives of 10 people, also including the champion sailor Florence Arthaud and the Olympic boxer Alexis Vastine.
PIERRE PERRONE
Camille Muffat, swimmer: born Nice 28 October 1989; Chevalier of the Légion d'honneur; died La Rioja, Argentina 9 March 2015.
Join our new commenting forum
Join thought-provoking conversations, follow other Independent readers and see their replies