Feminist critic Camille Paglia accuses Madonna of 'maudlin self pity' over Billboard speech
Madonna spoke out about the sexism, misogyny, and abuse she has struggled over the years while accepting her Woman of the Year award
Maya Oppenheim
Thursday 15 December 2016 18:13 Comments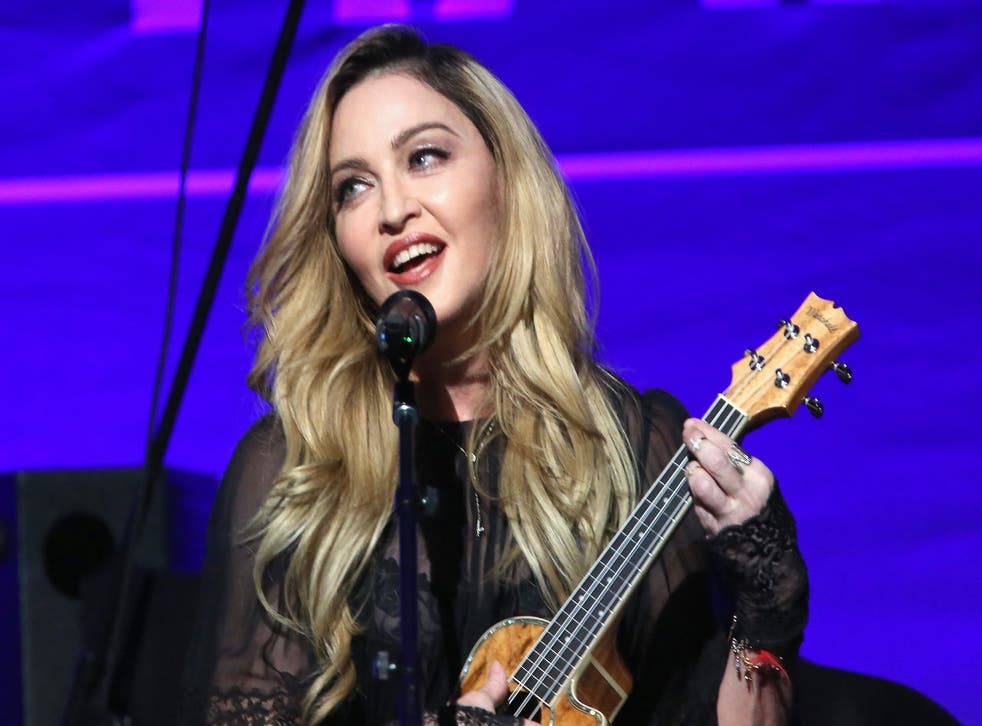 Camille Paglia has accused Madonna of "maudlin self pity" after the singer claimed she had missed out on female support at the beginning of her career.
Madonna spoke out about the sexism, misogyny, and abuse she has struggled with over the years while accepting Billboard's Woman of the Year award. In her speech, she also criticised Paglia, a famed feminist critic, for allegedly claiming she "set women back" by objectifying herself sexually.
"Camille Paglia, the famous feminist writer, said I set women back by objectifying myself sexually. So I thought, 'oh, if you're a feminist, you don't have sexuality, you deny it.' So I said 'f**k it. I'm a different kind of feminist. I'm a bad feminist'," she said in her speech.
People news in pictures

Show all 18
Paglia, an American academic who is known for seminal feminist work Sexual Personae, has now maintained that she was one of Madonna's first major supporters. She has also drawn attention to her 1990 comment piece in the New York Times titled "Madonna - Finally, a Real Feminist".
"It is truly tragic to see Madonna descend into embarrassing displays of maudlin self-pity and irrational accusations against others," Paglia said in a scathing statement to the Daily Mail.
Paglia suggested Madonna had become a "prisoner of her own wealth and fame". She also claimed that the media were previously keen to bring her and Madonna together but the musician was not keen.
"It is absolutely ridiculous for Madonna to now claim that she longed to ally with other women at the start of her career but was rebuffed from doing so. The media, in the US and abroad, constantly asked Madonna about me or tried to bring us together, and she always refused."
While accepting her award last week, Madonna said: "I stand before you as a doormat. Oh, I mean, as a female entertainer."
"Thank you for acknowledging my ability to continue my career for 34 years in the face of blatant sexism and misogyny and constant bullying and relentless abuse," she continued. She then went on to discuss her muse, David Bowie, who "embodied male and female spirit" and "made me think there were no rules. But I was wrong. There are no rules - if you're a boy. There are rules if you're a girl."
A representative for Madonna did not immediately respond to request for comment.
Register for free to continue reading
Registration is a free and easy way to support our truly independent journalism
By registering, you will also enjoy limited access to Premium articles, exclusive newsletters, commenting, and virtual events with our leading journalists
Already have an account? sign in
Join our new commenting forum
Join thought-provoking conversations, follow other Independent readers and see their replies