Cara Delevingne's alternative Christmas speech: 'Merry Christmas everybody, I hope you haven't been too naughty like this pig'
'Merry Christmas everybody, I hope you haven't been too naughty like this pig'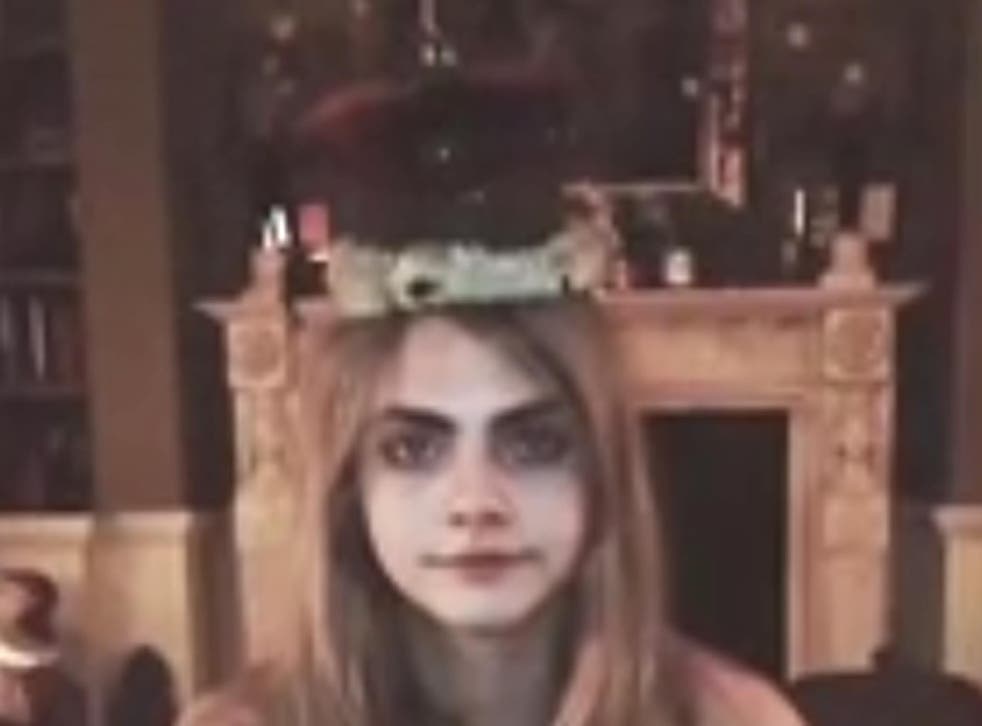 It's been a busy a year for supermodel Cara Delevingne, who has spent 2013 strutting down catwalks, representing fashion houses and gracing magazine covers around the world. However, the 21-year-old did take some time out as the year draws to a close to deliver an alternative Christmas speech, offering her advice for 2014 whilst donning a turkey on her head and modelling seasonal underwear.
Scroll down to see video
The bizarre speech is set to East 17's Stay and the opening scene shows Cara dressed in festive underwear saying: "Merry Christmas everybody, I hope you haven't been too naughty like this pig", before spanking a wooden carving of the animal with a leather whip.
The video, filmed for LOVE magazine's virtual advent calender then moves on to show Cara on the floor in a onesie. She tells the audience: "if you wanna stay fit, stay away from the candy" whilst lifting weights.
The speech, produced by her sister Poppy Delevingne, also features the model in an array of hats, a crown and saying "remember what goes well with turkey - bacon", before rubbing 'bacon' lipbalm onto her lips.
Cara, never the shy and retiring type, has been described as the model who was 'liked' to superstardom by Vogue and regularly posts uninhibited selfies and pictures with friends to her 3,582,193 Instagram followers.
Join our new commenting forum
Join thought-provoking conversations, follow other Independent readers and see their replies