Casey Kasem, voice of Scooby-Doo's Shaggy and US radio DJ dies age 82
Mr Kasem voiced Shaggy since the cartoon show's beginning and spent 40 years on the radio
Tomas Jivanda
Monday 16 June 2014 08:34 Comments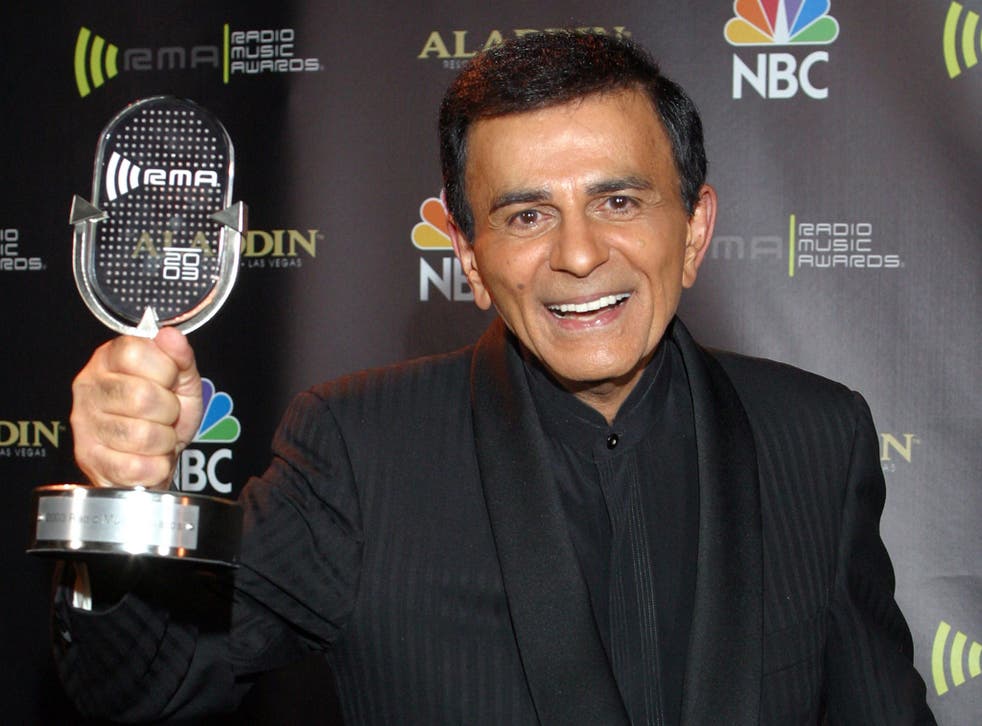 Radio personality Casey Kasem, who provided the distinctive voice of Shaggy in the Scooby-Doo cartoons has died aged 82.
Mr Kasem spent over 40 years on American radio, presenting a series of top 40 countdown shows. He voiced Scooby-Doo's resident slacker from the show's inception in 1969 till 1997, before taking up the role again from 2002-2010.
"Early this Father's Day morning, our dad Casey Kasem passed away surrounded by family and friends," his daughter, Kerri Kasem, said in a statement posted online. "Even though we know he is in a better place and no longer suffering, we are heartbroken."
"Thank you for all your love, support and prayers. The world will miss Casey Kasem, an incredible talent and humanitarian; we will miss our Dad. With love, Kerri, Mike and Julie."
The three children, all from Mr Kasem's first marriage had been locked in a bitter legal fight for care of the former DJ with his second wife Jean Kasem in the last years of his life.
Diagnosed with Lewy body dementia, an illness closely associated to Parkinson's disease, Mr Kasem had reportedly lost the ability to speak.
Most recently, a judge in May temporarily stripped his wife of her caretaker role after she moved him from a medical facility in Los Angeles to a friend's home in Washington state.
The son of Lebanese immigrants, Kasem was active in speaking out for greater understanding of Arab-Americans.
"Arab-Americans are coming out of the closet," Kasem said in 1990. "They are more outspoken now than ever before. People are beginning to realize who they really are, that they are not the people who yell and scream on their nightly newscast."
In his famed sign off, he would tell viewers: "And don't forget: keep your feet on the ground and keep reaching for the stars."
Register for free to continue reading
Registration is a free and easy way to support our truly independent journalism
By registering, you will also enjoy limited access to Premium articles, exclusive newsletters, commenting, and virtual events with our leading journalists
Already have an account? sign in
Join our new commenting forum
Join thought-provoking conversations, follow other Independent readers and see their replies