Cathy Newman says Jeremy Corbyn was 'shaking with rage' after interview branded 'biased' by Labour candidate's supporters
The Channel 4 journalist has been hit by a backlash on Twitter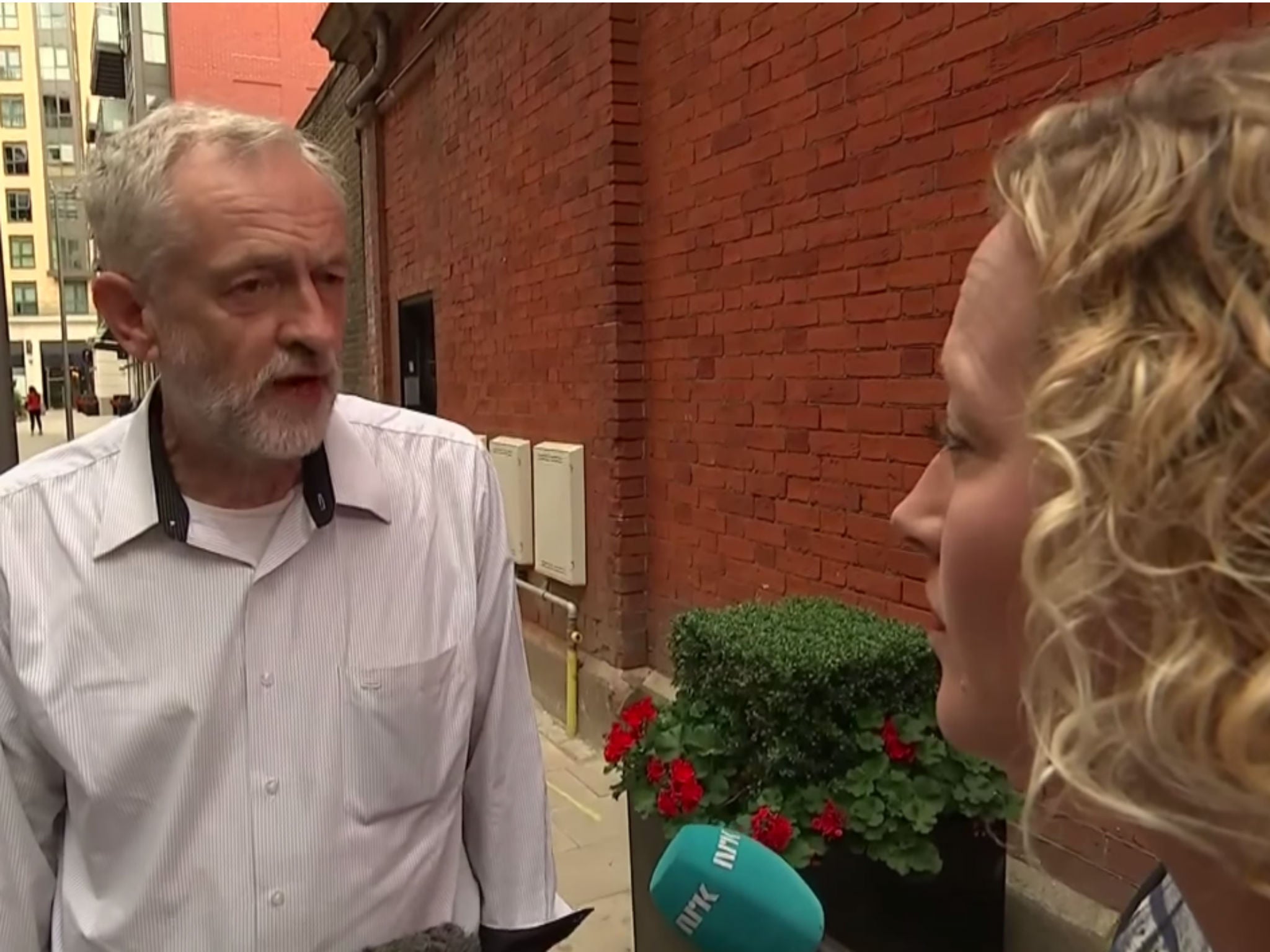 Cathy Newman has been criticised for an "aggressive" and "biased" interview with Jeremy Corbyn over reports he had links with Holocaust deniers and people with anti-Semitic views.
The Channel 4 journalist interviewed the Labour leadership hopeful in an alleyway about his connections with Deir Yassin Remembered, a group founded by self-declared Holocaust denier Paul Eisen, and the cleric Raed Salah, who was convicted for inciting violence and racism after accusing Jews of using children's blood to bake bread.
Corbyn denied her repeated suggestion that he had made "misjudgements" by attending events by Deir Yassin Remembered and describing Salah as an "honoured citizen" some years ago, accusing Newman of putting words in his mouth.
"Any form of racism is wrong, the need to talk to people to bring about a peace process is absolutely right," he said.
He insisted that Eisen was not a Holocaust denier when he met him 15 years ago, telling Newman: "Had he been a Holocaust denier, I would have had absolutely nothing to do with him. I was moved by the plight of people who had lost their village in Deir Yassin."
Corbyn said he was unaware Salah had been convicted of racial incitement when he met him. The interview, which was broadcast on Monday evening, quickly sparked a backlash against Newman, with many accusing her of trying to smear him.
Newman said she had been "deluged" with tweets overnight calling for her dismissal just 24 hours after returning from a holiday. Addressing criticism that the interview had taken place in front of the press, she wrote on Twitter: "Interviewing in alleyway in scrum of cameras 7 mins before air not ideal for me or @Corbyn4Leader".
She also claimed Corbyn took her to one side for "stern words" after their exchange which was interrupted by other members of the press, describing him as "virtually shaking with rage".
A number of people also criticised her claim that Corbyn was angry, instead describing his responses as firm, calm and articulate.
Join our commenting forum
Join thought-provoking conversations, follow other Independent readers and see their replies