Cathy Newman writes about 'traumatic' abortion in essay blasting anti-abortion extremists in Britain
'I found having an abortion hugely upsetting. And I can only imagine how much more difficult it would have been if I'd had to run the gauntlet of protesters'
Heather Saul
Tuesday 04 October 2016 16:56 Comments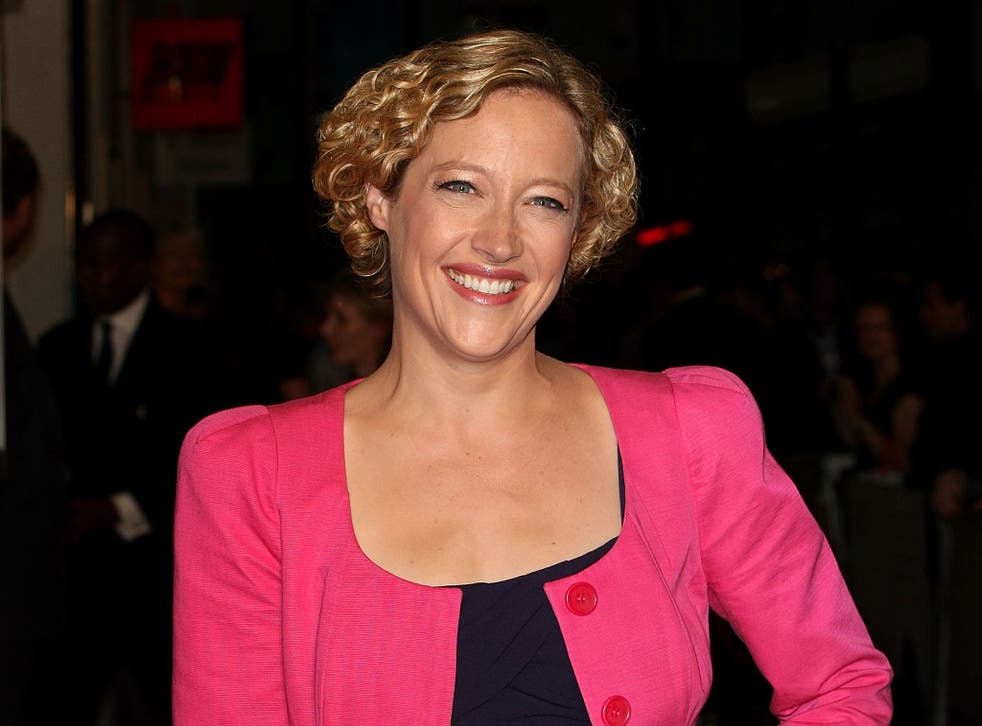 Cathy Newman has written about the "traumatic" abortion she underwent 10 years ago in an essay blasting protesters who harass women trying to access terminations at clinics.
The Channel 4 presenter had an abortion at 14 weeks after learning her baby would likely die before birth or duirng labour because of a rare condition. If it survived, doctors said it would likely be paralysed, blind and deaf.
Newman wrote about her experiences in the Daily Mail after investigating the growing anti-abortion movement in the UK for Dispatches: Undercover that has seen women being handed misleading medical advice by proponents of it who wait outside clinics.
She said she experienced the consequences of this movement first hand when a nurse told her there could be a delay on having her termination approved by two doctors, which is required by law, because doctors were worried about facing the "wrath" of the anti-abortion movement by signing it off.
Women on the front line of America's abortion war

Show all 3
"Even as I was waiting for the anaesthetic to take effect outside the operating theatre, the consultant compounded my sense of loss and guilt by offering me advice on contraception, in the mistaken belief that I was a teenage mum and this was an unwanted pregnancy, despite my medical notes making very clear my circumstances," she wrote.
"So yes, I found having an abortion hugely upsetting. And I can only imagine how much more difficult it would have been if I'd had to run the gauntlet of protesters, questioning my decision, issuing me with misleading advice about the medical risks of terminating, showing me gruesome pictures of aborted foetuses, or comparing abortion to the Holocaust."
The British Pregnancy Advisory Service (Bpas) said many women who chose to have an abortion already have children and do not need "anti-abortion extremists" to tell them what it means to be pregnant or have a baby.
A Bpas spokesperson told The Independent: "Anti-abortion extremists target women outside clinics in an attempt to make them feel guilty or scared. The idea that they are there to help women is absurd – if women wanted to talk to anti-abortion activists about their pregnancy they would seek them out. Instead, they have sought the help and advice of regulated, NHS services.
"The behaviour of anti-abortion extremists is a major concern for the women who attend abortion clinics for treatment and the women who work in them. The government needs to take this matter seriously and act to stop this campaign of intimidation before it escalates any further."
Dispatches Undercover: Britain's Abortion Extremists airs on Channel 4 at 11pm on Wednesday.
Register for free to continue reading
Registration is a free and easy way to support our truly independent journalism
By registering, you will also enjoy limited access to Premium articles, exclusive newsletters, commenting, and virtual events with our leading journalists
Already have an account? sign in
Join our new commenting forum
Join thought-provoking conversations, follow other Independent readers and see their replies