The good causes of the famous 'benefit themselves more than the charities'
Research says star names do little to raise public awareness of campaigns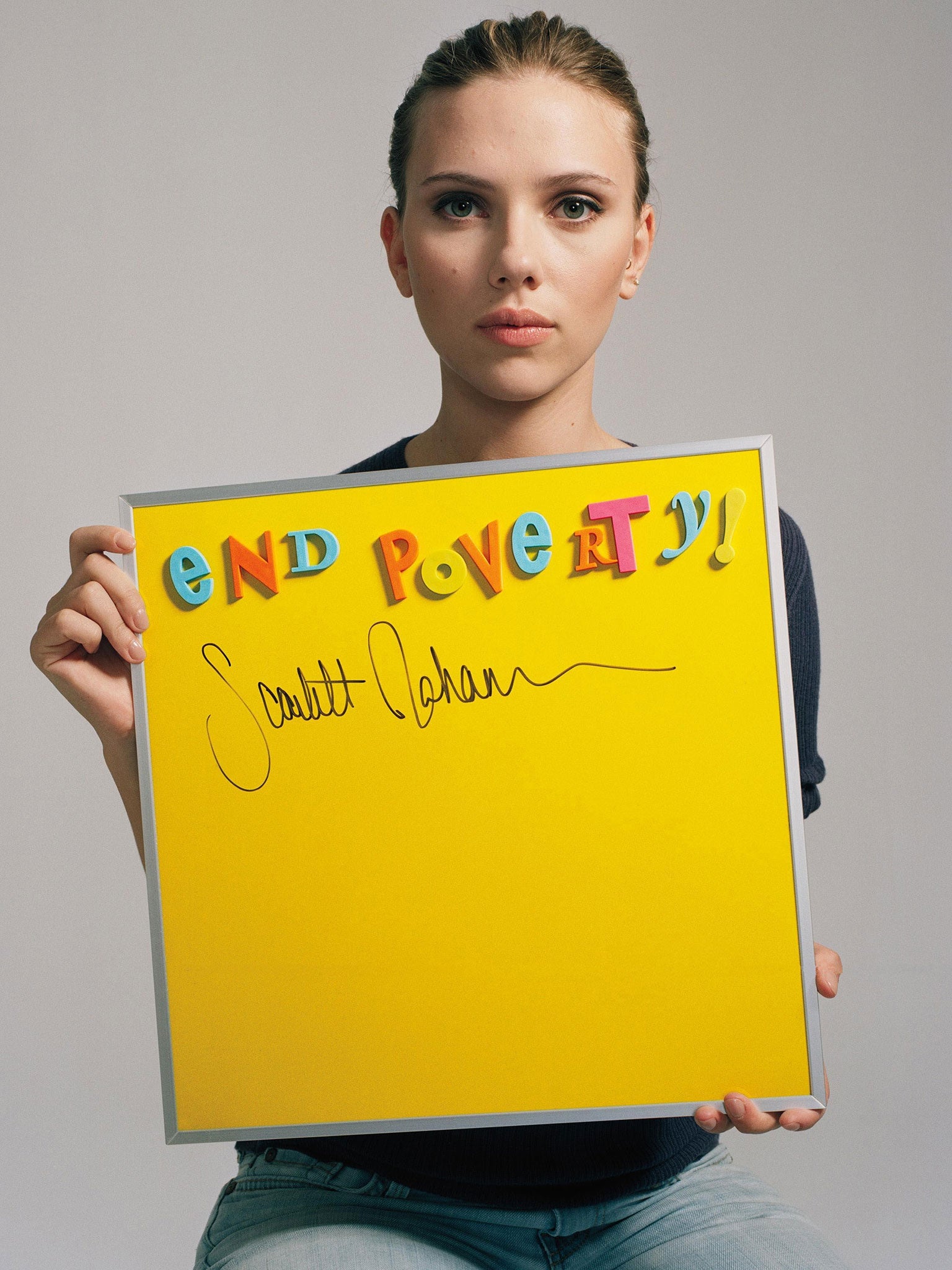 The presence of an Angelina, a Bono or a Clooney has been an unquestioned feature of charity fundraising drives for decades. But now British academics have found evidence that celebrities are ineffective at raising awareness of charitable causes.
The chief beneficiaries of star-studded attempts to raise the profile of a good cause are the celebrity themselves, according to sociologists, who say the appearance of altruism makes them more popular with the public.
Two pieces of research by UK academics argue that "the ability of celebrity and advocacy to reach people is limited" and that celebrities are "generally ineffective" at encouraging people to care about foreign causes.
Two-thirds of people could not link any celebrity with a list of seven well-known charities and aid organisations they were shown, one paper found. The research by Professor Dan Brockington of the University of Manchester and Professor Spensor Henson at the University of Sussex used polling of two samples of more than 1,000 people. "Our survey found that while awareness of major NGOs' brands was high, awareness of celebrity advocates for those brands was low," the professors wrote in their article, published in the International Journal of Cultural Studies.
"Instead it was plain from the focus groups that most people supported the charities that they supported because of personal connections in their lives and families which made these causes important, not because of the celebrities.
"The evidence suggests that the ability of celebrity advocacy to reach people is limited, and dominated in Britain by some extremely prominent telethons and the work of a few stars."
In a separate piece of research published in the same journal, Dr Martin Scott of the University of East Anglia analysed British people's perceptions of developing countries by asking them to record details of their daily exposure to information about poor nations.
Celebrity involvement in humanitarian causes was rarely mentioned by the volunteers. Comic Relief accounted for "almost all" the small number of references to celebrity charity work, Dr Scott said. He added: "Overall, the results of this research suggest that celebrities are generally ineffective in cultivating a cosmopolitan engagement with distant suffering."
When one person in Dr Scott's focus group was asked about Soccer Aid, the biennial celebrity-driven event to raise money for Unicef, they did not know the cause but did know the celebrities involved. The participant said: "I think they are raising money for Africa and that, but I watch it because I'm a big Robbie Williams fan and he is the main organiser."
Responding to the research, Jane Cooper, Unicef UK director of communications, said: "Celebrities have a unique ability to reach millions of people, many of whom may not normally be engaged on the suffering of the world's children."
A spokeswoman for Comic Relief said: "The idea that launched Comic Relief was that comedians could use their celebrity to draw public attention to crucial issues to help create a fairer world... Famous faces have played a huge part in the £900m we've raised since then."
The research was highlighted by the Campaign for Social Science which said it showed how the discipline could help charities develop public understanding of their work.
Support acts: famous names involved in good causes
Angelina Jolie
A long-standing ambassador for the UN refugee agency, Jolie is also the face of the Preventing Sexual Violence Initiative – a campaign to combat rape in conflicts. Posed for several photo shoots with the former Foreign Secretary William Hague.
Robbie Williams
The pop star launched Soccer Aid with presenter Jonathan Wilkes. The biennial football match between former professional British players and celebrities – and those from the rest of the world – raises money for Unicef.
Scarlett Johansson
Until recently, Johansson was an Oxfam ambassador, but the actress quit amid a row over her endorsement of SodaStream, which has a factory in the West Bank.
Ewan McGregor
Working as an ambassador for Unicef, the actor has visited impoverished children in India, Nepal and the Republic of Congo. When motorbiking around the world for the Long Way Round television series, he also visited Unicef projects in Ukraine, Kazakhstan and Mongolia.
James Corden
Comic Relief puts celebrities at the heart of its campaign and Corden has been one of its most prominent recent participants, bringing back the Gavin & Stacey character Smithy in several sketches.
Emma Watson
The latest in a long line of superstars harnessed by the UN, the Harry Potter actress was appointed a UN Women Goodwill Ambassador last month.
Join our commenting forum
Join thought-provoking conversations, follow other Independent readers and see their replies