'Channing Tatum didn't like me', Alex Pettyfer discusses Magic Mike feud with co-star
'Channing Tatum doesn't like me and for many reasons, many being my own fault'
Olivia Blair
Tuesday 01 December 2015 14:45 Comments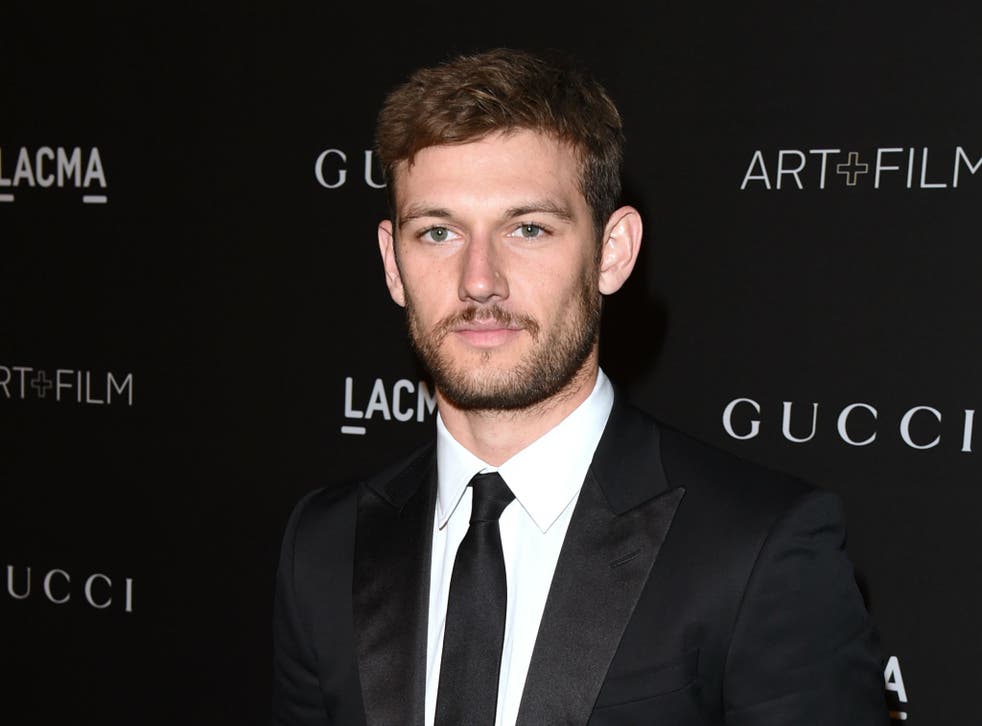 Alex Pettyfer has revealed he and Channing Tatum didn't get along while filming Magic Mike, confirming perhaps one of the worst-kept secrets in Hollywood.
The British actor delved into his fallout with Tatum to Bret Easton Ellis.
Ellis questioned Pettyfer about the part in the 2012 film that "seems to haunt [Pettfyfer]", referencing the persistent rumours about his sour relationship with Tatum, asking: "Why does this rumour exist?"
To which the 25-year-old bluntly replied: "Because it's true, Channing Tatum doesn't like me and for many reasons, many being my own fault."
According to Pettyfer, Tatum was opposed from the onset to casting him in the film, which is loosely based on Tatum's own experiences as a stripper in Florida before his acting career took off.
"Channing Tatum [ who co-produced the film] is an extraordinarily smart businessman and he thought that [casting me] was a poor decision because Channing was putting his own money into the movie. He was not sold as me being a part of this film because he looked on me as a risk and rightfully so, you know."
Pettyfer claims the reason for his 'risky' reputation came after a "negative past" in promoting earlier films.
The rumours of the Endless Love star being difficult on set are, he claims, a result of his fear of flying which meant in previous films he wanted a private plane to cull airport waiting time.
Channing Tatum confirms Magic Mike the Musical set for Broadway

Show all 4
Although Tatum was allegedly disproving of Pettyfer's casting in the first place, the situation worsened after he missed a rent payment for a New York apartment owned by Tatum's friend.
" I moved into an apartment that was a friend of Channing's and I'm highly allergic to mould and dust…. after a week I wanted to leave… they asked for full month rent which in hand I should have paid there and then but my cousin died.
"I forgot about the situation… and got a negative email from Channing, rightfully so, which said 'don't f*** my friends, you owe money pay the f*****g money, don't be a clown' and I really took it the wrong way… and emailed back saying: 'respect me for a moment'.
"… By the end of it I said 'f*** them' what is money when life is more and I'm not dealing with this and I'm not paying and I should have just paid."
"I was wrong in not paying but I think he was looking for an excuse not to like me."
Re-shooting for Magic Mike occurred after the exchange, and by that point Tatum had "told everyone he didn't like me," Pettyfer claims.
"What Channing says goes because he is a movie star and he's done incredible… I'm very thankful for what happened because it was me who made the poor decisions not him… I totally understand."
Rumours surrounding the pair's relationship surfaced after the announcement Pettyfer would not be cast in the sequel Magic Mike XXL, which was released in July this year.
Magic Mike XXL - Teaser Trailer
Despite the frank admission of bad blood between the two, Pettyfer seemingly has no hard feelings towards the 35-year-old, saying "Channing was actually an incredible influence on me because after this situation happened it was actually the end of what i feel [was] my immaturity."
The Independent has approached a representative for Tatum for comment.
Register for free to continue reading
Registration is a free and easy way to support our truly independent journalism
By registering, you will also enjoy limited access to Premium articles, exclusive newsletters, commenting, and virtual events with our leading journalists
Already have an account? sign in
Join our new commenting forum
Join thought-provoking conversations, follow other Independent readers and see their replies