Charles Bronson 'smothered himself in butter' and attacked 12 prison guards because Arsenal beat Hull in the FA Cup Final
Bronson described seeing a vision of Ronnie Kray shortly before launching the attack, which he claims left him with broken ribs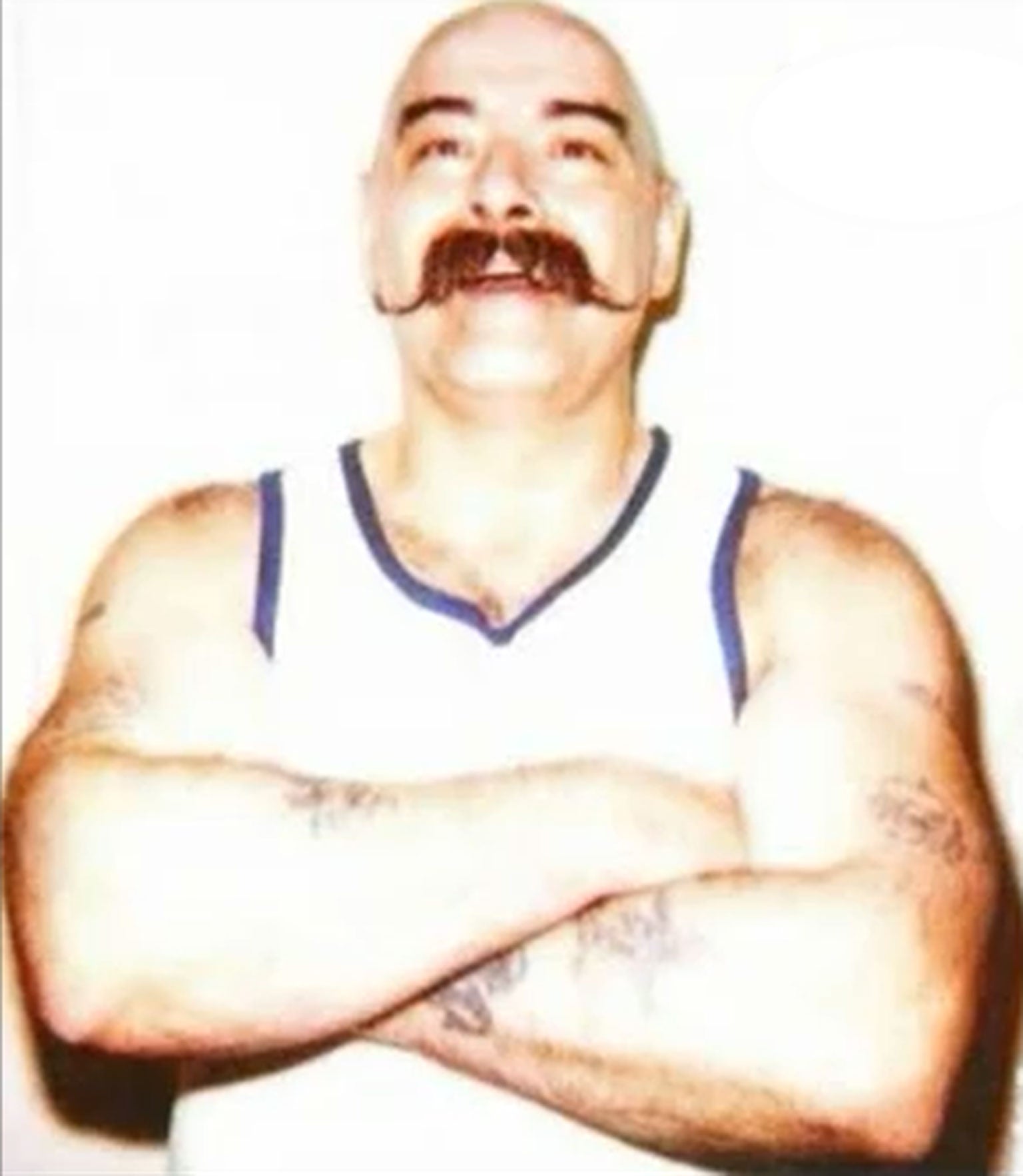 Charles Bronson has described the moment he "lost it" and covered himself in butter before attacking 12 prison officers, because Arsenal won the FA cup.
Bronson, a Tottenham Hotspur fan, said he "had another rumble" at Full Sutton prison in York after Tottenham's arch rivals beat Hull at Wembley.
The 61-year-old described seeing a vision of Ronnie Kray telling him to let guards "have it" before launching his attack in a letter to the mobster's ex-wife Kate Kray.
In the letter seen by The Mirror and dated 19 May, Bronson said he smothered himself in Lurpak to make it harder for officers to restrain him.
Bronson wrote: "I've had another rumble. This time with a dozen riot mob on the yard!
"Obviously I had my reasons and I'd sooner swallow teeth than my pride. Sadly I came off worst – got smashed up ribs.
"It was sunny! A scorcher! Arsenal was playing Hull. I so wanted Hull to win, coz I'm Spurs.
"I got Lurpak and spread it on thick. Then a small cloud appeared. I swear I see Ron's face. It was eerie. Go on son, let 'em have it!"
In pictures: Kray twins prison belongings go up for auction
Show all 6
Born Michael Gordon Peterson, Bronson was jailed for seven years in 1974 for armed robbery at a Post Office, but has been locked up for much of the time since then following a string of violent incidents, including assault, hostage-taking and damage.
Since first entering prison 40 years ago, he has spent just four months out of custody and 36 of those years in solitary confinement.
Ms Kray, 58, said Bronson was distressed after finding out his mother, Eira Peterson, 84, was upset after finding out about the attack.
She told the newspaper: "I'd told him I was planning an auction of lots of Ron's and Reggie's stuff, so he said, 'Can you put my drawings in auction to send my mum on holiday?'"
Bronson has been a keen painter during his incarceration. His surrealist pieces have sold for up to £1,000 and have been displayed in galleries across London. One of his pieces was briefly on display at Angel Tube Station.
The Ministry of Justice declined to comment on the incident at HMP Full Sutton.