Charlie Sheen denies 'fabricated' claims he assaulted a dental technician with a knife
The actor brands the woman a "desperate troll", after she made the allegedly false accusations
Ella Alexander
Friday 03 October 2014 14:10 Comments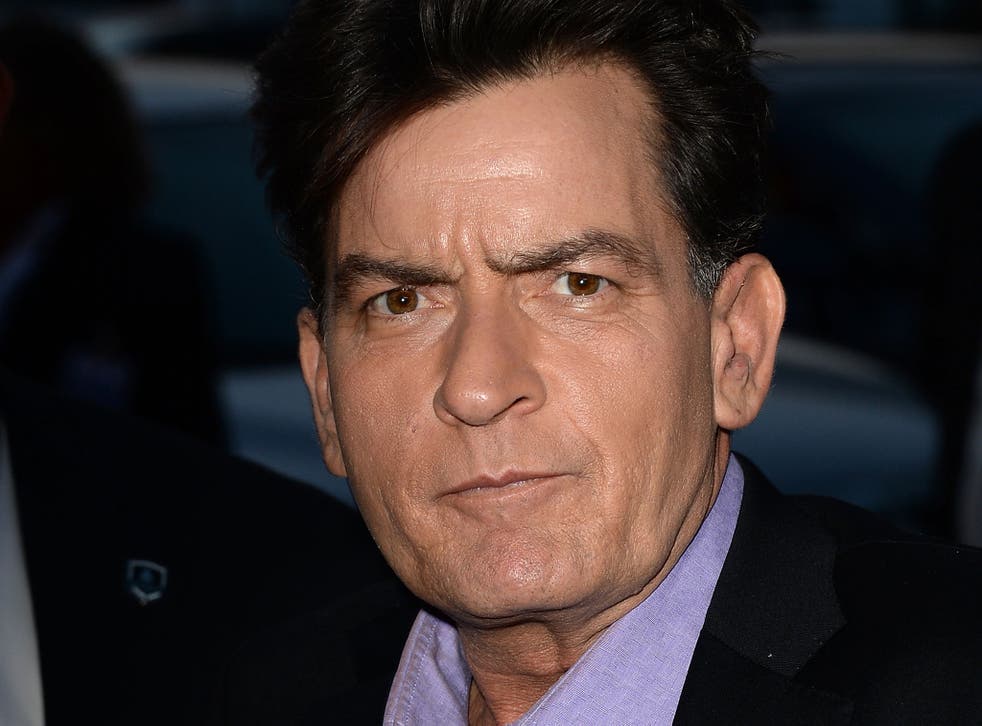 Charlie Sheen has firmly denied allegations that he attacked a dental technician with a knife while under the influence of cocaine.
The unnamed dental technician had claimed that the actor had assaulted her after she tried to administer nitrous oxide, while he was sitting in a dental chair. She alleges that Sheen's security guard told her that the actor was high on cocaine.
She is not said to have been hurt during the alleged incident.
The claims are currently being investigated by Los Angeles Police Department.
Sheen's representative, Jeff Ballard, told TMZ that his client was on medication for a shoulder injury at the time, which reacted badly with the nitrous oxide and caused the actor's arms to flail and knock over some dental instruments.
Marty Singer, Sheen's lawyer, claimed that the aforementioned technician has since been sacked and that her account was false.
"The story is being made up by this woman [the dental technician] who was fired on Friday for violating HIPAA by telling her son Charlie was in the office," Singer told TMZ. "It got back to Charlie and the dentist fired her."
The actor himself has a few choice words for the woman. He is reported to have sent a "message" to her via TMZ, writing:
"Hey cholesterol pants: Maybe you should have taken the crack you so brazenly and ignorantly accused me of being on, and sold it!"
"Now that you're a jobless washout and a traitor, you're gonna need the extra dough... lick those food stamps, you desperate troll. C."
Register for free to continue reading
Registration is a free and easy way to support our truly independent journalism
By registering, you will also enjoy limited access to Premium articles, exclusive newsletters, commenting, and virtual events with our leading journalists
Already have an account? sign in
Join our new commenting forum
Join thought-provoking conversations, follow other Independent readers and see their replies