Charlie Sheen's ex-partner on why she had unprotected sex despite knowing about HIV-positive status
Amanda Bruce says she took medication to reduce the already low risk of infection 
Heather Saul
Thursday 19 November 2015 14:22 Comments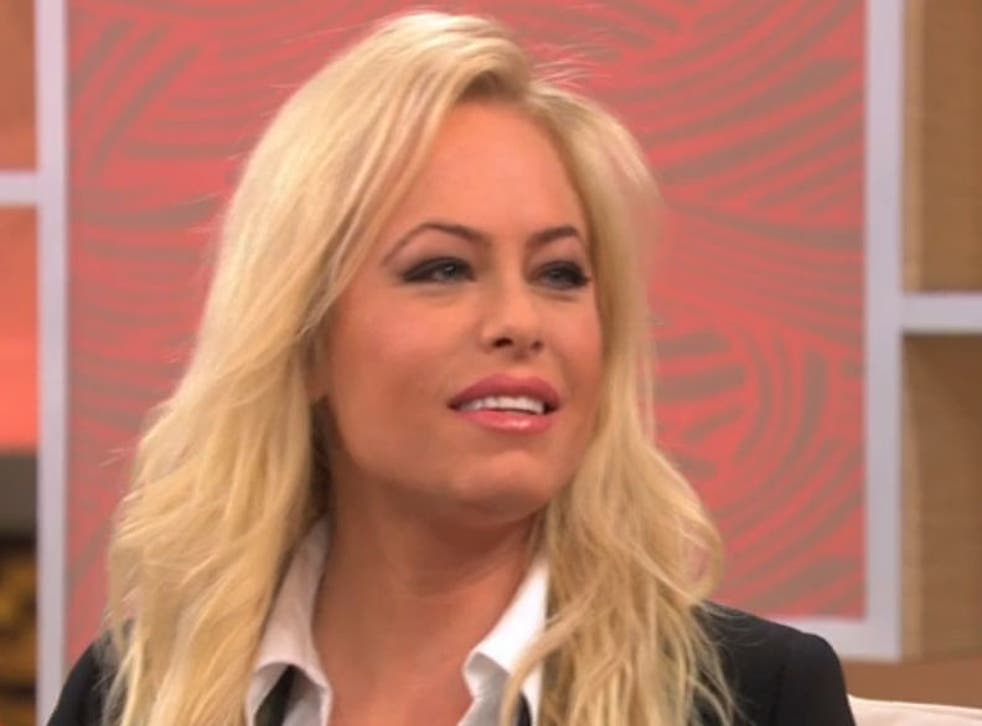 One of Charlie Sheen's former partners has explained why she chose to have sex with the actor without using protection after being told he is HIV-positive.
Amanda Bruce appeared on The Dr. Oz Show, a US medical talk show, where she claimed to have been in a relationship with the Two and a Half Men actor for eight months.
Sheen disclosed his HIV-positive status on Tuesday after weeks of speculation over his sexual health. He told NBC his treatment programme has rendered the virus 'undetectable' in his system and insisted it was "impossible" for him to have knowingly transmitted the virus to any of his sexual partners.
The 50-year-old admitted to having sex with two partners without using protection but claimed they were aware of his status beforehand and cared for by his doctors.
Sheen alleges he paid millions to keep people quiet about his diagnosis, which came four years ago after he was hospitalised with migraines and night-sweats.
He claims one sex worker went into his bathroom, photographed his anti-retroviral drugs and threatened to sell the pictures to the tabloids unless he paid her.
Charlie Sheen: Life in pictures

Show all 10
Bruce, a nurse, told Dr Oz she made the decision to have sex with Sheen without protection in order to feel closer to him and took PrEP(pre- exposure prophylaxisto) to reduce her risk of contracting HIV.
She said there is a still a social stigma surrounding HIV from when it was first discovered and treated as a "death sentence" but her medical knowledge reassured her that with proper medication, this is not the case.
"When you really love someone, you want to get close to them," she said. "I mean, if I had met him on one night, and we had decided to engage in this, I'd say, 'That's Russian Roulette'.
"The reality is, we had known each other for many months before we engaged in [sexual relations], and we were a couple, I was in love with him."
Sheen's doctor was also a guest on the show and said Bruce's risk of infection was minimal - but not impossible.
"I was the doctor for her boyfriend, we called in other doctors and they felt the risk of transmission if she took the prophylaxis and he had undetectable level was minuscule. We can't say it's zero."
Sheen could face a number of lawsuits after revealing his HIV-positive status. Five women have reportedly hired lawyers and claim they were not informed of his diagnosis. Sheen insists he led with "condoms and honesty" and informed all sexual partners of his condition before sex.
Register for free to continue reading
Registration is a free and easy way to support our truly independent journalism
By registering, you will also enjoy limited access to Premium articles, exclusive newsletters, commenting, and virtual events with our leading journalists
Already have an account? sign in
Join our new commenting forum
Join thought-provoking conversations, follow other Independent readers and see their replies