Charlize Theron: Gender equality in film industry is a 'social issue rather than a Hollywood issue'
The actress acknowledged the 'incredible shift' in the last couple of years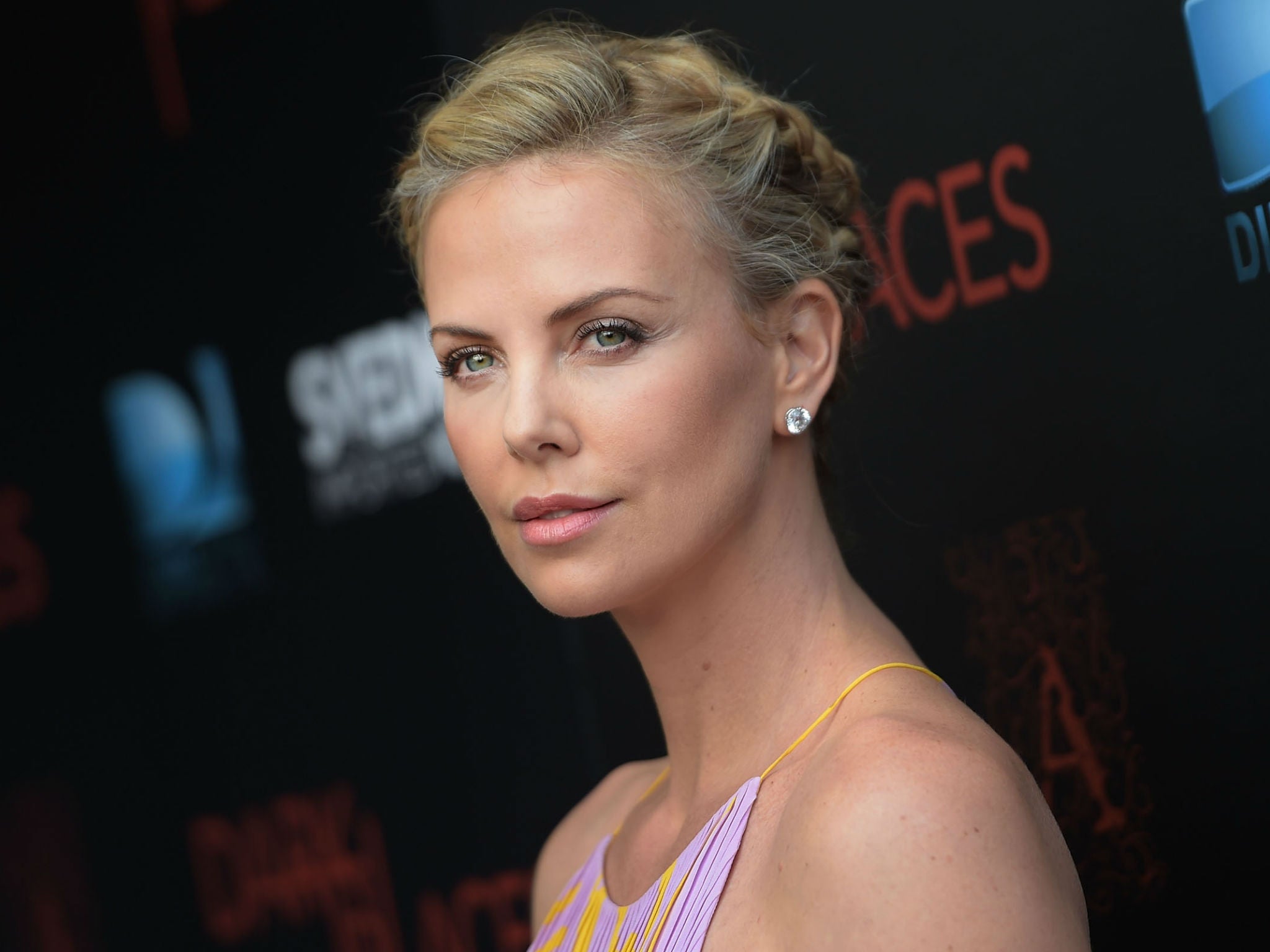 Charlize Theron is not one to shy away from highlighting the importance of feminism in the film industry.
As well as a backlog of strong, female leads in films like Mad Max: Fury Road and now Dark Places, Theron is also a forced to be reckoned with off-camera.
Last year it emerged she successfully negotiated equal pay with her male co-stars in the sequel for Snow White and The Huntsman. She told ELLE UK at the time: "They did not fight it. And maybe that's the message: That we just need to put our foot down. This is a good time for us to bring this to a place of fairness, and girls need to know that being a feminist is a good thing. It doesn't mean that you hate men. It means equal rights. If you're doing the same job, you should be compensated and treated in the same way."
Now, the 40-year-old has said there needs to be a societal shift to pave the way for more female-driven movies being made. Calling it a "social issue", she suggests the problem lies in society as producers will only make movies for films that people want to see.
People news in pictures
Show all 18
"You know, people say, 'What's wrong with Hollywood? I want to make female-driven movies…' That's not where the problem lies; it lies with us in society. When we make these movies, nobody goes to see them; so it's a social issue, really, more than it's a Hollywood issue. It is a business at the end of the day, and they make movies they find there's an audience for. And I do think there's been an incredible shift, especially in this last couple of years.
"I think there is an element when you make a film that's like holding up a mirror to society, and I think good film-making is when you do hold a mirror up truthfully, and you don't angle it, and you don't, you know, hide things with smoke and mirrors, but you really kind of hold it up truthfully, and I think women are starting to be represented that way, and I think people are responding to it. It's fun to watch women do that stuff. I mean, I remember — I don't know about you — I remember like when I started out, I wanted to be Jack Nicholson in The Shining, and Robert DeNiro in Taxi Driver… I was like, where are those roles for women, you know!"
Dark Places is out on Blu-ray™ and DVD from 22nd February, courtesy of Entertainment One
Join our commenting forum
Join thought-provoking conversations, follow other Independent readers and see their replies