Charlotte Church suggests climate change helped cause Syrian conflict
Her claim has divided audiences on Twitter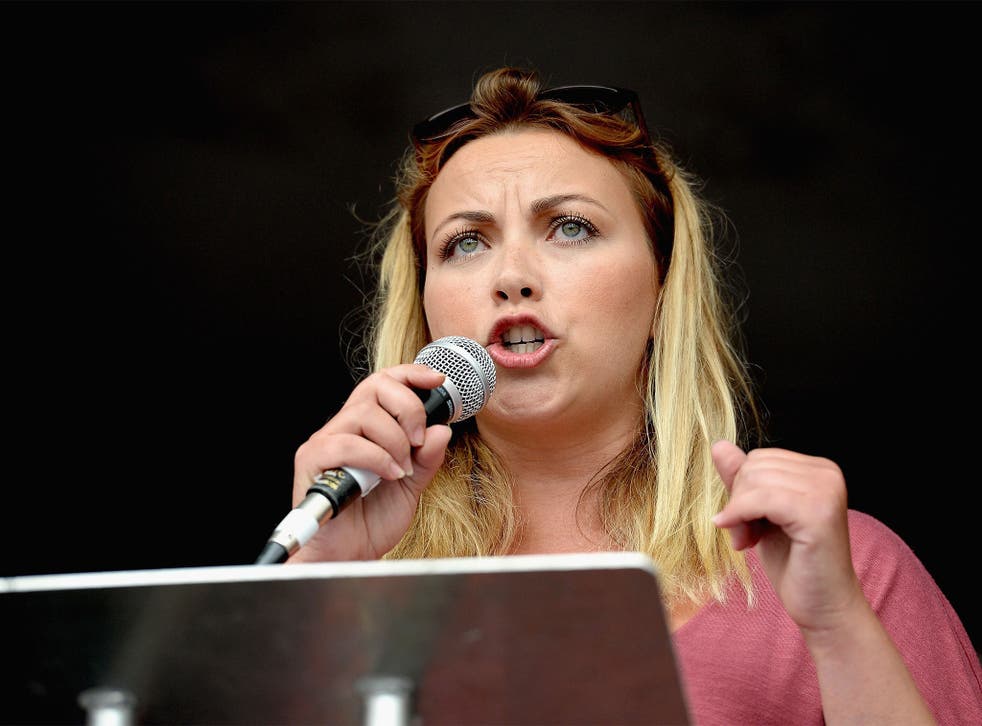 Charlotte Church proved a highly divisive guest on BBC's Question Time after suggesting climate change could have contributed to the outbreak of civil war in Syria.
The singer and political activist advocated looking at climate change and how it could stoke conflict globally when she appeared as a panelist on Thursday evening.
Church was apparently referencing research conducted by Columbia University's Earth Institute, which explored how a record breaking drought between 2006 and 2010 may have contributed to the Syrian uprising of 2011.
The four-year conflict has displaced almost eight million people, four million internationally, and killed over 250,000, sparking the biggest refugee crisis to hit Europe since the Second World War. The unstable situation has also escalated dramatically from the growth of the Isis terror group who now control huge swathes of Syrian territory.
"Lots of people don't know about this, but there is evidence to suggest that climate change was a big factor in how the Syrian conflict came about," said Church. "From 2006 until 2011, they experienced one of the worst droughts in its history, which of course meant that there were water shortages and crops weren't growing, so there was mass migration from rural areas of Syria into the urban centres, which put on more strain, and made resources scarce etc, which apparently contributed to the conflict there today.
"I think we also need to look at what we are doing to the planet and how that might cause more conflict in the world."
Church defended her comments on Friday after receiving a mixed response on Twitter.
Richard Seager, a co-author of the study, is clear in his summary that the drought did not instigate the war, instead positing that extreme environmental issues may have helped push an already unstable situation over the line.
"We're saying that added to all the other stressors, it helped kick things over the threshold into open conflict. And a drought of that severity was made much more likely by the ongoing human-driven drying of that region."
Register for free to continue reading
Registration is a free and easy way to support our truly independent journalism
By registering, you will also enjoy limited access to Premium articles, exclusive newsletters, commenting, and virtual events with our leading journalists
Already have an account? sign in
Register for free to continue reading
Registration is a free and easy way to support our truly independent journalism
By registering, you will also enjoy limited access to Premium articles, exclusive newsletters, commenting, and virtual events with our leading journalists
Already have an account? sign in
Join our new commenting forum
Join thought-provoking conversations, follow other Independent readers and see their replies