Ched Evans not guilty: Women's groups criticise decision to allow complainant's former lovers to give evidence in court
The jury took two hours to overturn the footballer's rape conviction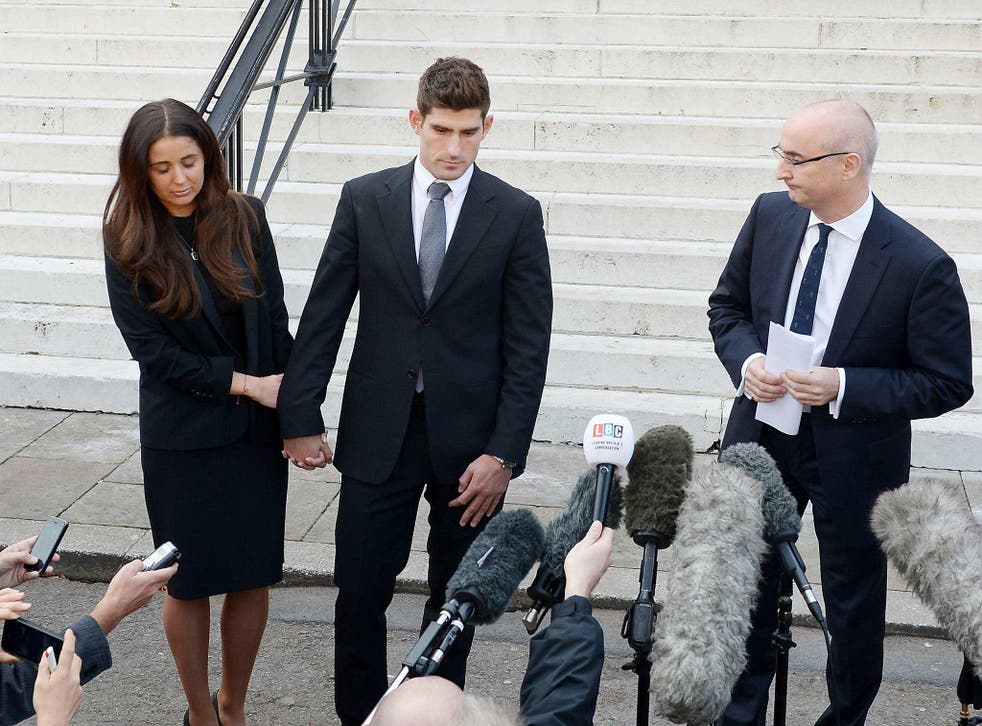 Women's rights groups have condemned the decision by the courts to allow former partners of Ched Evans' accuser to give evidence during his retrial for rape.
The Chesterfield footballer was cleared of rape on Friday after a two-week retrial.
It can now be reported that during the retrial the jurors heard new evidence from two former sexual partners of the accuser which had been found by private investigators hired by Evans' family. The men had both had sex with the women in the months before she alleged she had been raped.
Evans' barrister relied upon the "striking detail" of accounts given by the complainant's two former sexual partners when compared to the statement given by Evans about what happened on the night in May, 2011 in the north Welsh town of Rhyl.
People news in pictures

Show all 18
A complainant's sexual history is rarely heard in trials involving sexual offences but Evan's legal team sought permission under Section 41 of the Youth Justice and Criminal Evidence Act.
The campaign group Women Against Rape criticised the decision to allow hearing evidence from former partners, saying it risks deterring women from reporting rape for fear their sex lives would be aired in court.
"Women are appalled at the verdict after previous boyfriends were allowed to give evidence," a spokesperson told The Independent. "This sets a dangerous precedent to allow irrelevant sexual history evidence, which the law was supposed to prevent, opening the floodgates to trashing the woman's character in any rape trial once again.
"This trial is a throwback to the last century when women who reported rape were assumed to be lying and their sex life was on trial."
End Violence Against Women said they are "very concerned" a precedent may now have been set in allowing the previous sexual history of complainants to be heard.
"We respect the verdict of the jury who heard the prosecution and defence evidence in full," the co-director of the coalition Rachel Krys told The Independent. "We urge all those who comment on this case to remember that many thousands of survivors of rape hear remarks and comments which blame victims all the time. For several years now there has been abuse of the complainant, and of survivors of rape in general, in relation to this case. This has to stop.
"We are very concerned at the precedent which might have been set in this case for allowing sexual history of complainants to be admissible evidence. The rules which prevent this are extremely important and are critical in trying to secure justice in rape cases […] We will review the case in full and may contact the CPS and the Government about aspects of this case which raise concern."
The social anti-sexism movement EveryDay Sexism also said that raking through a woman's past sexual history is "beyond reproach" and "this is no kind of justice".
Additional reporting by the Press Association.
Register for free to continue reading
Registration is a free and easy way to support our truly independent journalism
By registering, you will also enjoy limited access to Premium articles, exclusive newsletters, commenting, and virtual events with our leading journalists
Already have an account? sign in