Cherie Blair calls on women to use Donald Trump victory as impetus for pushing women's rights agenda forward
Barrister and former PM's wife says she has no plans to 'do a Hillary' and follow in her husband's footsteps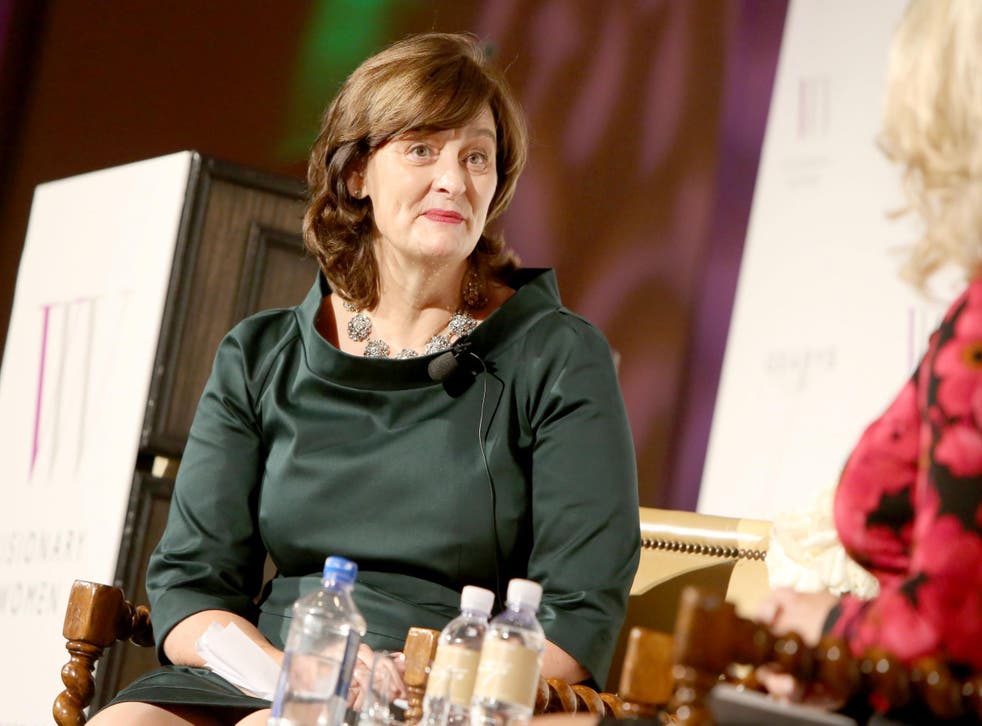 Cherie Blair has urged women not to view Donald Trump's election victory as a "set-back" at an awards ceremony honouring the achievements and leadership abilities of young women.
The barrister and wife of the former Prime Minister Tony Blair said she was still optimistic about the future for women after the controversial Republican won the election despite having made a number of derogatory and sexist comments.
Ms Blair was speaking at the Women of the Future Awards in London on Wednesday evening, of which she is a patron.
Feminist quotes from the icons to inspire you

Show all 22
She refused to be drawn on her views on Mr Trump's victory, telling The Independent: "It would be inappropriate for me to comment."
When asked if she had any plans to "do a Hillary" or had political ambitions similar to the Democratic nominee's, Ms Blair said no, "because it doesn't work that way in our system".
She remained upbeat about the future after Hillary Clinton's surprise loss to Mr Trump. "I've been personal friends [with Ms Clinton] for over 20 years," she said. "I am a huge admirer of her and I know that she has still got a huge amount that she can offer to women across the world."
"Obviously, we were disappointed," she conceded. "But we have to take this an opportunity and even though some people may think this is a set back because we didn't get a woman president, it should make us even more determined to show what women can do to make sure that we not only battle to keep the rights we have, but we push the agenda forward. So that's what I'm going to do."
Ms Blair has launched the Cherie Blair Foundation which aims to empower women entrepreneurs in developing and emerging economies. She recently went head-to-head with human rights lawyer Amal Clooney over the Maldives' treatment of an ousted leader who Ms Clooney was representing. Ms Blair was representing the Maldives Government in their case.
The Women of Future awards honour young women across various industries including sport, media, science . The awards were established 11 years ago by Pinky Lilani, an author, women's advocate and chair of a number of awards recognising the achievements of influential women.
Register for free to continue reading
Registration is a free and easy way to support our truly independent journalism
By registering, you will also enjoy limited access to Premium articles, exclusive newsletters, commenting, and virtual events with our leading journalists
Already have an account? sign in
Register for free to continue reading
Registration is a free and easy way to support our truly independent journalism
By registering, you will also enjoy limited access to Premium articles, exclusive newsletters, commenting, and virtual events with our leading journalists
Already have an account? sign in
Join our new commenting forum
Join thought-provoking conversations, follow other Independent readers and see their replies