Cherie Booth quits chambers to join international consultancy with clients including Kazakhstan's government
Mrs Blair, 60, takes up a full-time role with Omnia Strategy, a London-based organisation with an office in Washington that includes Kazakhstan's government
Paul Gallagher
Friday 26 September 2014 15:23 Comments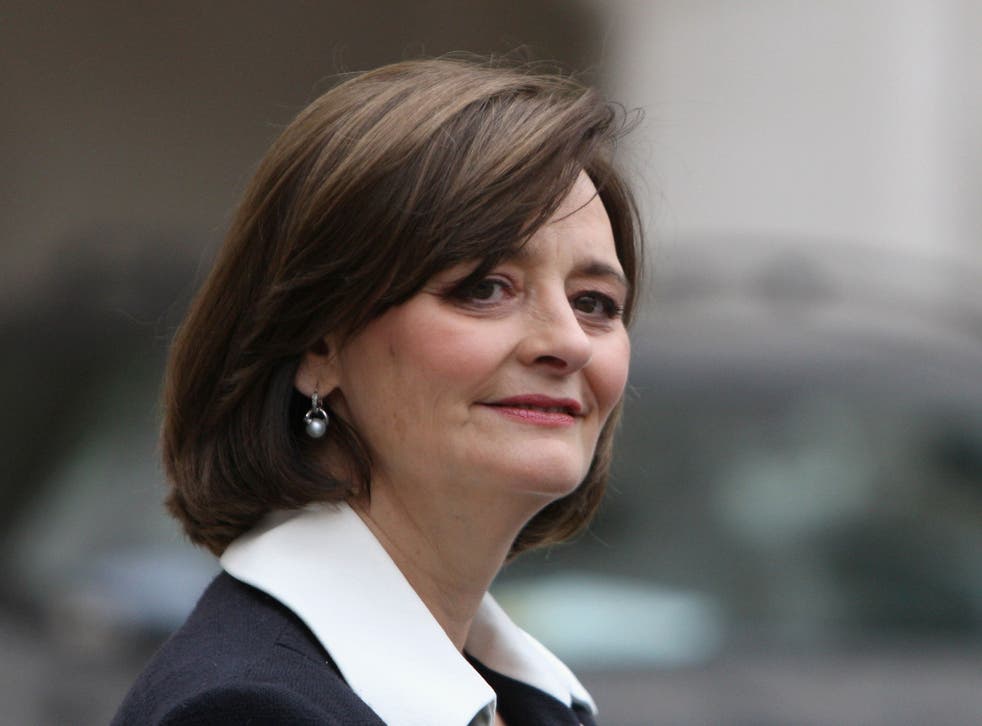 Cherie Blair has announced she will leave the human rights practice Matrix Chambers to focus on advising governments and multinationals with the international legal consultancy firm she co-founded three years ago.
Mrs Blair, 60, takes up a full-time role with Omnia Strategy, a London-based organisation with an office in Washington that includes Kazakhstan's government among its recent clients.
Chaired by Mrs Blair since she established the company in 2011, Omnia describes itself as a "pioneering international law firm that provides strategic counsel to governments, corporate and private clients". The firm agreed a deal with Kazakhstan's Ministry of Justice earlier this year to conduct a review of the country's "bilateral investment treaties" that was reported to be worth around £500,000.
Omnia has also been active in Africa advising in Nigeria, Ghana, Gabon and Cameroon and Mrs Blair's website says the firm "provides tailored, market-driven advice to its clients". As a leading QC she earns around £1,100 an hour.
Company records show Omnia Strategy's office is officially registered in Baker Street, central London, although the address given on the firm's website under its contact details is a PO Box in Paddington shared by her husband's Faith Foundation, the Office of Tony Blair and other of the former Prime Minister's organisations. Employees are actually based in an anonymous office block overlooking Hyde Park.
Among Mrs Blair's best-known cases at Matrix concerned pupil Shabina Begum which centred on the teenager's demands to wear a full jilbab, or traditional Muslim gown, to her school in Luton, where almost 70 per cent of students were Muslim. The school refused to allow Ms Begum to wear the jilbab and she refused to attend for three years claiming her religious rights had been infringed under article nine of the European Convention on Human Rights.
Ms Begum lost her case in the High Court but won in the Court of Appeal. The school appealed that decision and the House of Lords ruled in its favour.
Matrix management committee chair Rhodri Thompson QC said: "We are of course sad to see one of our original leaders leave the organisation that she helped to create. Since then, Matrix has established an outstanding reputation both domestically and in an increasingly global legal market – we look forward to watching Cherie's new venture develop while continuing to build our own unique brand."
Mrs Blair, a judge and leading silk who practices under her maiden name of Booth, will also continue to work independently as an international arbitrator and remain involved with several charities. Her Foundation for Women raised almost £2.2m last year.
Mrs Blair said: "It has been a privilege to be part of the team at Matrix for the last 14 years, and to have been able to develop my practice alongside so many first class, dedicated colleagues. But Omnia Strategy was born from a recognition that clients often wanted more than legal solutions to complex problems, and what makes Omnia unique is the holistic and strategic approach that we offer to clients who are facing complex issues where matters of law, business, policy and communications all overlap."
A spokesperson for Omnia confirmed Mrs Blair would remain based in the UK. Roxana Pierce, an international transactional lawyer who speaks Farsi, French and Turkish, remains Managing Partner of the firm's Washington office.
Cherie Blair's landmark cases
The Gurkhas
In 2003 Mrs Blair accused her husband's government of institutionalised discrimination against Gurkha soldiers by subjecting them to less favourable pay and conditions than other members of Britain's armed forces. She launched a high court test case on behalf of seven former Gurkhas from Nepal who served with the British army.
Mrs Blair accused the Ministry of Defence of "irrational and discriminatory" treatment over their pay and conditions, which she said amounted to a continuing breach of their rights under the European convention on human rights. The claims were rejected by a judge who said that discrepancies in pay were legitimate given the difference between the costs of living in Britain and Nepal.
Pamela Phelps
In 1998 the 24-year-old successfully sued her former schools in London for failing to diagnose that she was dyslexic. Mrs Blair said the local authority had "failed to take reasonable steps to overcome her learning problems". However, a few months later Ms Phelps had her £45,650 damages award taken away by the court of appeal when judges said it was up to her to prove her learning difficulties had affected her earning capacity, and she had not done so. She appealed and the House of Lords restored her damages award opening the way for the other claimants to proceed with their actions.
Violent pupils
Teaching unions welcomed a landmark ruling by law lords in 2003 backing the right of their members to refuse to teach violent and disruptive pupils. The five law lords decided by a 3-2 majority that a pupil, whose exclusion from a Hertfordshire comprehensive was overturned by an independent appeals panel, had been properly reinstated in school even though he was being taught in isolation. The Hertfordshire boy in the Lords case, 'Pupil L' represented by Mrs Blair, was one of six students excluded in 2001 following a gang attack in school toilets which put a teenager in hospital.
Register for free to continue reading
Registration is a free and easy way to support our truly independent journalism
By registering, you will also enjoy limited access to Premium articles, exclusive newsletters, commenting, and virtual events with our leading journalists
Already have an account? sign in
Join our new commenting forum
Join thought-provoking conversations, follow other Independent readers and see their replies