Chris Crocker, star of 'Leave Britney Alone' video, responds to media reports about appearance
Reports described transgender star as 'hot' nine years after Britney video where he appeared more androgenous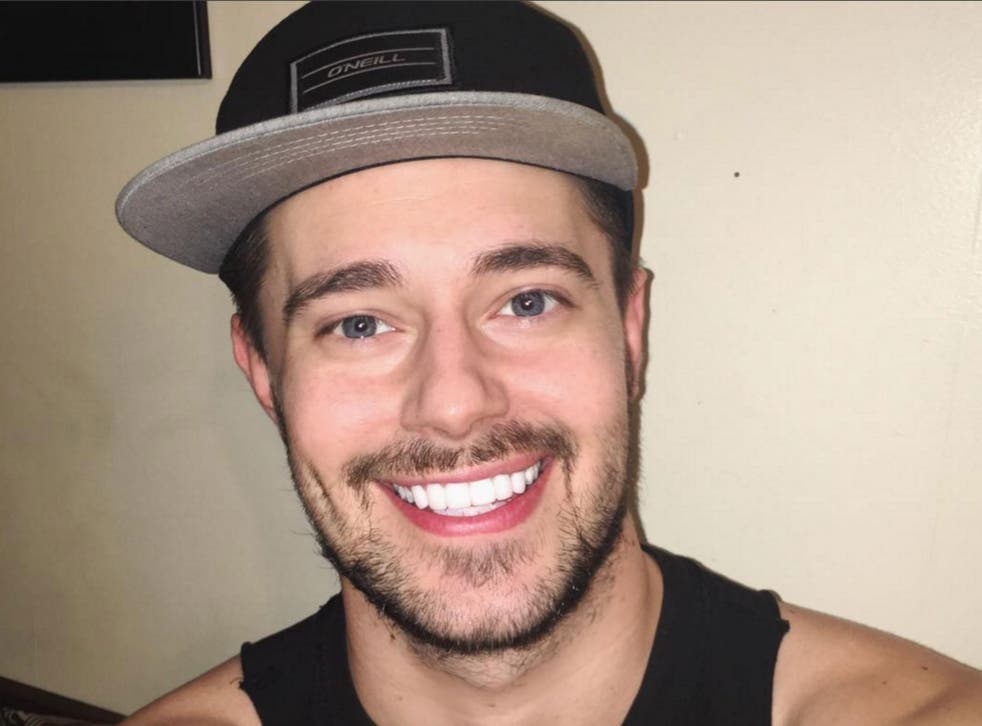 Chris Crocker, the star of a viral video in 2007 who pleaded with people to "leave Britney alone" has responded to a recent resurgence of internet and media interest over the Vine star's physical appearance.
Crocker became famous internationally after making a video pleading with people to give Britney Spears a break following her widely panned 'comeback' performance at the VMAs. Spears' performance came after concern for her wellbeing after the singer was pictured shaving her head. She was also hospitalised under a "mental health evaluation hold" in 2008, sought help in a rehab clinic and was in the middle of a custody dispute with her ex-husband Kevin Federline during that time period.
A huge fan of Britney, Crocker shared a the pleading video on Youtube which took aim at bloggers and news sites for criticising the singer. Crocker shouted cries of 'Leave Britney alone' through hysterical tears and reminded them the singer was going through a hard time.
The Highest-Earning YouTubers of 2015

Show all 10
The video was watched four million times in two days, a staggering number considering this was in the early days of 'vlogging'. Crocker appeared on US talk shows following the video and shot down any suggestion it wasn't genuine. Crocker now has a Facebook following of 2.5 million and a strong social following on Twitter and Instagram.
Nine years later, Crocker is once again at the centre of a media storm after pictures of what the entertainer looks like now were picked up by various news outlets, which commented on their change of appearance.
On Tuesday Crocker posted a video on Facebook addressing the recent resurgence of interest and responded to headlines that "Chris Crocker got hot", making an important point about society's scrutiny over appearance. "We should always feel attractive, not just when society tells us that we're attractive," Crocker said, "For many years of my life I have identified as transgender and I have not had the finances to transition. Living in a town where it's not safe for me to be my full self, I have adapted to my surroundings. So when I hear I've got 'hot' I immediately think, 'was I not hot before because I was androgynous?'"
The Independent spoke to Crocker after the release of his video to ask what the response has been, how people who identify as transgender are treated in the press and whether Britney ever reached out after that video.
Since the Britney video, you've carried on with a large presence on social media. Where did the recent interest over your physical appearance come from, do you think?
It's a bit odd. I've spent the past couple of years building my comedy and video blogging career. My appearance is the last thing my audience watches me for. I'm usually looking a mess talking about real life topics, not being attractive in the least. I think the recent headlines are from mainstream outlets that haven't seen me in a long time and someone just decided to make a headline out of it.
Has the recent interest been overwhelming?
It's more so just that I would rather people focus on my comedy and music.
We saw your video commenting on the recent interest in your physical appearance where you made the important point about shunning societies's standards of 'attractiveness'. Why did you want to post that video and what has been the response?
I posted my reaction video because it's an odd feeling being praised for your appearance when you are transgender and living in a very religious small town, without the financial means to transition. How I look now is not how I will look in the future. So I don't want anyone getting too used to this idea of me. Because for me this is just how I look because of my current financial and environmental situation. In the future, I'm going to either transition or become more fluid with my gender expression when I move from here.
How do you think transgender people such as yourself are treated in the press?
I feel that no one understands that I'm trans/gender fluid because I'm not allowed to fully express myself in my hometown or in my family's home. My case is a lot different from Caitlyn Jenner. I do not have the financial freedom or luxury and privilege to just be who I want to be fully. My biggest hope is that people will realise is that not all trans people are the same. It's what's in your heart - not your beard, or lack there of. There is a spectrum. I hope to be able to show this to people.
Has social media been supportive in your coming out and speaking publicly as identifying as transgender?
I've been quite open for a long time about my gender identity - fluctuating between gender fluid and trans. There is a lot of pressure to put a title on things but the truth is, I've always been a woman inside.
How did you maintain your social media following after the Britney video?
Before the Britney video, I had a following a year prior so I just continued doing what I've always done. Make the world laugh.
The video was posted nine years ago, what are your memories from that time and how did it affect your life?
The times around the Britney video were a dark period. I struggled knowing how to be in interviews because although I'm a comedian - in that video, I was serious. So I struggled with knowing how to portray myself in interviews after because It hurt me to think that people didn't understand I can be a comedian but also have a heart. My mother was suffering from PTSD and addiction that year and my heart was breaking for any women going through a hard time. There was a parallel between seeing my mom struggle and watching the world tear Britney down. I've always loved Britney and hope someday she knows the video was genuine.
Have you ever reached out to Britney or did she to you?
I've never heard from her. Maybe one day we can laugh about everything.
Are you still a Britney fan?
Always. She was my only inspiration as a teenager struggling and being bullied. I looked to her for strength.
What are you currently doing at the moment and what are your hopes for the future?
I'm currently in talks with a couple TV networks for different projects and I'm finishing up my second album. (I do music as well) and I'm just going to continue to do what I can do to get myself out of Tennessee, so I can be free one day.
Join our new commenting forum
Join thought-provoking conversations, follow other Independent readers and see their replies