Chris Moyles claims Radio 1 controller sacked him before he could resign
The former Radio 1 host says he wanted to leave after ten years, but the BBC had other ideas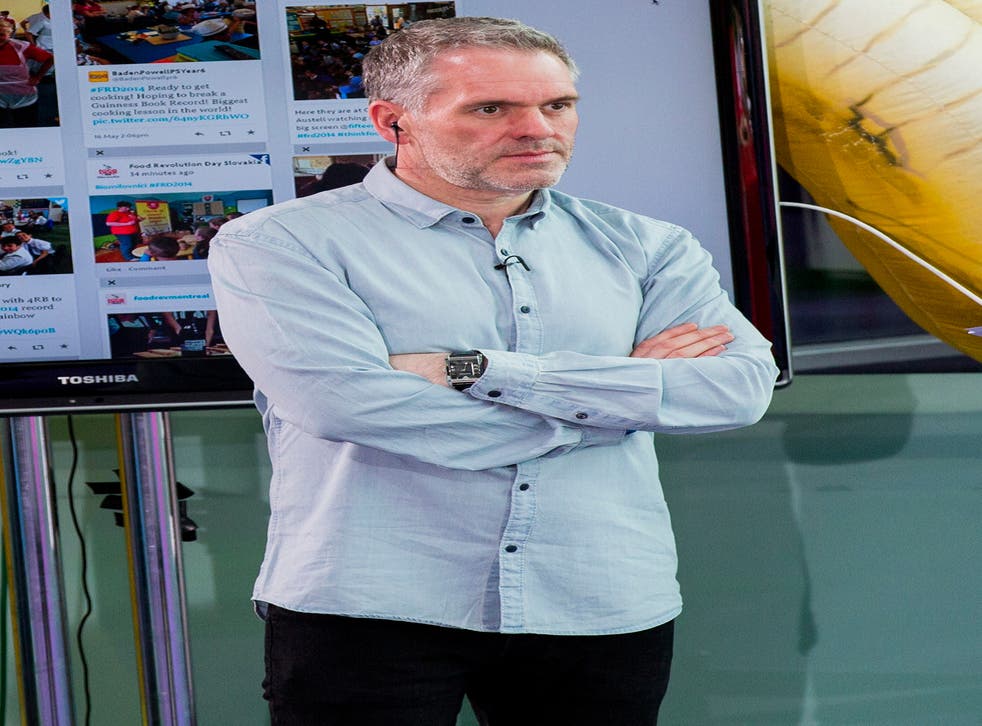 Chris Moyles has claimed he was sacked by Radio 1 controller Ben Cooper a year before he planned to announce his resignation from the station live on air.
The former Radio 1 DJ told The Sun he wanted to leave the Breakfast Show after almost ten years at the helm. However, he claims Cooper pulled him in for a meeting and told him it was time to "wrap-up" his position there a year before he wanted to make his announcement.
Cooper has not commented on his claims, but described him as the most successful breakfast host ever and said he was pleased to hear of his new position in July.
"Ben called me in for a meeting and said: 'It's time. We need to wrap this up," Moyles recalled.
"I'd done eight-and-a-half years. I'd decided at nine-and-half-years I'd turn the mic on one morning and say: 'When my contract runs out at Christmas, I'm not going to re-sign. I'm off.'
"That would have been ten years on the Breakfast Show. So my reaction when Ben told me was: 'You s***bag, you've just blown my announcement by a year.'"
Moyles became known for his outspoken and sometimes controversial segments during his time on the breakfast show. Some of his more notorious moments on air included joking about taking Charlotte Church's virginity in 2002 and claiming he drank five pints of lager a day in 2008.
He is now making his comeback with an early morning Breakfast Show for Radio X, described as radio's answer to Dave, after four years out of the spotlight.
Moyles was replaced by the younger host Nick Grimshaw, known as Grimmy, but says the two have an amicable relationship despite the fact their programmes will go head to head daily.
"We always have a chat and a hug and say we're going to hang out, but then Nick never does anything about it because, guess what, he's lost in that breakfast world where he's a zombie.
"Actually Nick looks really good. He hasn't gone through that fat breakfast DJ stage yet."
A spokesperson for the BBC declined to comment on Moyle's remarks. The spokesperson told The Independent: "We wish Chris all the very best. Radio 1 continues to be a very distinct proposition focused on new music and youth audiences."
Register for free to continue reading
Registration is a free and easy way to support our truly independent journalism
By registering, you will also enjoy limited access to Premium articles, exclusive newsletters, commenting, and virtual events with our leading journalists
Already have an account? sign in
Register for free to continue reading
Registration is a free and easy way to support our truly independent journalism
By registering, you will also enjoy limited access to Premium articles, exclusive newsletters, commenting, and virtual events with our leading journalists
Already have an account? sign in
Join our new commenting forum
Join thought-provoking conversations, follow other Independent readers and see their replies