Chris Packham profile: David Attenborough's unlikely heir
The 'Springwatch' presenter's career continues to blossom –  to the horror of the shooting lobby he despises
Ian Burrell
Saturday 12 September 2015 09:20 Comments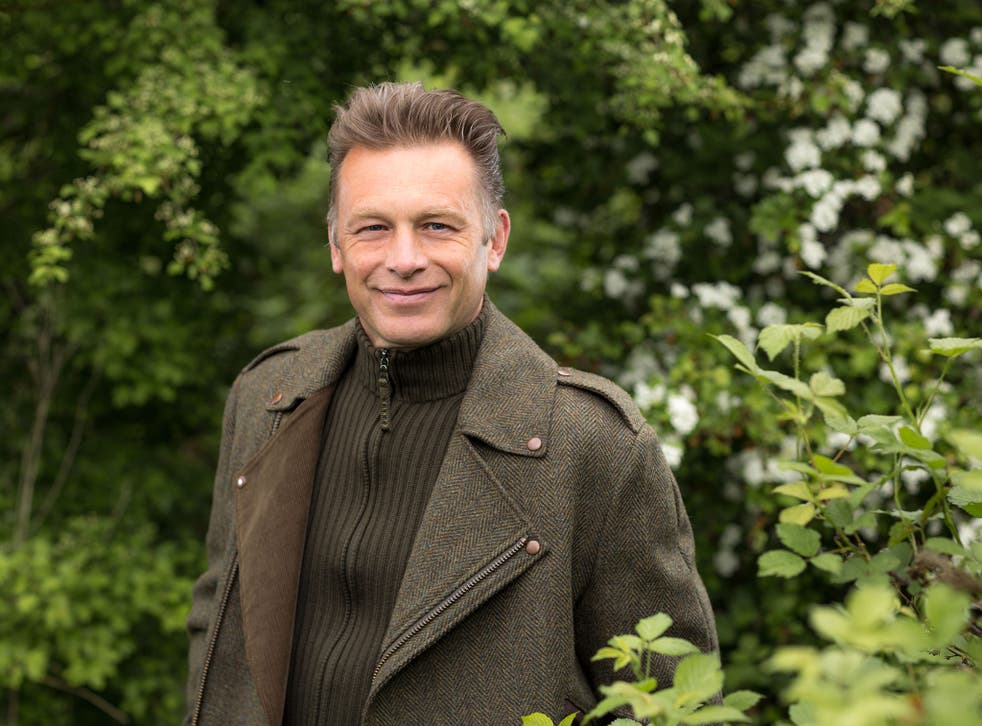 When Chris Packham complained of the sheer unfairness of the "ignorant, intolerant and inglorious" tradition of culling grouse, which begins every 12 August, he chose the strange analogy of the Sex Pistols being denied the No 1 slot in the pop charts for their 1977 hit "God Save the Queen".
The BBC wildlife presenter once played in a punk rock band, and his determination not to relinquish that spirit puts him firmly in the shotgun sights of the country establishment. When he went back on the offensive in the new edition of BBC Wildlife magazine, accusing conservation charities including the RSPB and Wildlife Trusts of "fence sitting and ineffectual risk avoidance", the pro-hunting Countryside Alliance gave him both barrels. It accused Packham of promoting an "extreme agenda" and called for the BBC to sack him.
As Packham is tipped to be the next Sir David Attenborough, the timing of this latest in a long line of public spats and controversies was unfortunate. On the day the story broke, Lord Hall, the Director-General of the BBC, was on his feet in the Science Museum, making a landmark speech on the broadcaster's future as a friend of other British institutions. With its charter in doubt, the BBC is desperate to be seen as politically impartial. Yet here was the presenter of Springwatch – a show which could hardly sound more harmless – rocking and rolling the boat once again.
This conservationist is not of the tweed and Barbour set. With his sharp hairstyle and dress sense, he brings to wildlife the kind of cool that Mark Kermode gives to film criticism. He name-drops song titles on Springwatch and he wasn't averse to turning up on Never Mind the Buzzcocks, as a sort of bird-loving Mark Lamarr.
But with the Government determined to root out perceived left-wing radicalism in distinguished British bodies from the RSPCA to the BBC, Packham is vulnerable. A petition to protect the job of the hugely popular presenter has garnered 50,000 signatures but, nearly 40 years after the Pistols called for an end to the monarchy, the Queen still reigns and the punk presenter's chances of succeeding to the Attenborough throne are fading.
It's not that the BBC – which has stood by Packham – is hostile to that idea. At 89, Sir David can't go on much longer, but the cash-strapped BBC must continue to monetise its global reputation in natural history programming. In many ways the state-educated Packham, 54, is eminently qualified to step up. With his unrelenting passion and unconventional appearance, he connects with younger viewers without undermining his credibility as a zoologist. Despite a speech impediment, he is an innate broadcaster and eloquent public speaker.
But Packham and Attenborough are of different breeds. While the great veteran's relationship with the BBC has been symbiotic, Packham has often thought himself an outsider. He has talked of having arrived at the BBC through the "back door" and holding it open for others who may not have made it on to the corporation's trainee scheme. And for about 15 years, until 2009, he found himself out of fashion with the BBC.
Sir David grew up at the University of Leicester, where his father was principal, and collected newts on the campus grounds. Packham would crawl across a "modest" family lawn in Southampton, collecting ladybirds and gathering tadpoles from a discarded baby's bath.
He cycled to Hampshire's Itchen Valley in search of birds of prey. During his school years he flew buzzards and kestrels from his garden before classes. Throughout his time studying zoology at Southampton University, he devoted weekends to his hobby of mapping New Forest badgers by studying their faeces. And, less conventionally for an instinctive conservationist, he also developed an enduring interest in Aston Martin cars.
Although he had imagined himself in an academic "ivory tower" studying the "peculiar nuances of bird behaviour", he turned to broadcasting after meeting the wildlife film-maker Stephen Bolwell, who trained him as a camera operator. Packham's break came in 1985 as a launch presenter on children's wildlife series The Really Wild Show. The BBC was taking a chance on a 24-year-old with blond spiky hair, modelled on punk singer Billy Idol. Packham admits he was "in at the deep end". Nicholas Milton, who worked on the show, wrote in The Independent in 2010 that the BBC Natural History Unit in the late 1980s was "a clique which Packham found it difficult to fit in with". The presenter told him: "Looking back, I was an angry young man. But that was useful because I turned my anger into motivation. I'm still a bit like that today in that I don't easily take no for an answer."
Despite this, he remained on the "dream come true" show for nine years, handling deadly snakes, playing football with cheetahs and receiving flirtatious mail from women and gay men. Then he found himself out of favour as celebrity presenters came to the fore.
Packham, who is an accomplished wildlife photographer, ran a production company, Head Over Heels, and sold programmes to broadcasters including the BBC. In 2009, the corporation – accepting him as an adult presenter at the age of 48 – invited him to host BBC2's seasonal wildlife show Springwatch, replacing Bill Oddie. His career has since thrived, with further presenting opportunities on Autumnwatch, Winterwatch, Wild Night In and Nature's Weirdest Events, all for the BBC. He is a vice-president of the RSPB, and president of the Hawk Conservancy Trust and Bat Conservation Trust.
As his profile has grown, so too has his capacity for attracting controversy. Two years ago, his furious tweeting on the badger cull – identifying its proponents as "brutalist thugs, liars and frauds" – led to a reprimand from the BBC over his "intemperate" language, deemed a breach of the code of conduct. Packham went under his own steam to Malta to expose illegal bird hunters in films he posted on YouTube, titled Massacre on Migration. And he relentlessly campaigned against the "driven shooting" of grouse, linking it to illegal culling of hen harriers, which prey on the game birds. When the BBC described the "mysterious disappearance" of hen harriers, Packham warned his colleagues to "cut the crap".
This stance has made him a target of shooting campaigners. His advocacy of "rewilding" – clearing sheep for boars and beavers – puts him in conflict with farmers, who already complain that the BBC's flagship Countryfile show should be renamed "Towniefile". Sir David Attenborough doesn't have such enemies. His tone appeals to all ages and classes; he even gets invited to the White House.
Packham was described this week as a "treasure". But in these difficult times, the BBC struggles with controversialists – as we saw with the departure of Packham's ideological nemesis Jeremy Clarkson. Some might say Packham is more of a Channel 4 animal. No doubt he would love to inherit Attenborough's plinth, but if he has blown his chances, he probably feels it's a price worth paying for upholding his principles.
"He really doesn't like injustice, unfairness or cruelty," says the nature blogger Mark Avery. "It's a burning feeling for Chris that the world ought to be a better place for all the nature that makes the world special."
Chris Packham: A life in brief
Born: 4 May 1961, Southampton.
Family: Father Colin ran a marine engineering business and mother Rita was a legal secretary. Current partner is zookeeper Charlotte Corney.
Education: Bitterne Park Secondary School and Taunton's College; BSc in zoology from University of Southampton.
Career: Trained as a wildlife cameraman. Presenter on BBC's The Really Wild Show 1986-95. Joined Springwatch and Autumnwatch in 2009.
Register for free to continue reading
Registration is a free and easy way to support our truly independent journalism
By registering, you will also enjoy limited access to Premium articles, exclusive newsletters, commenting, and virtual events with our leading journalists
Already have an account? sign in
Join our new commenting forum
Join thought-provoking conversations, follow other Independent readers and see their replies