Chris Pratt proves he can run in heels, irritates women everywhere
Actor is promoting his latest film, Jurassic World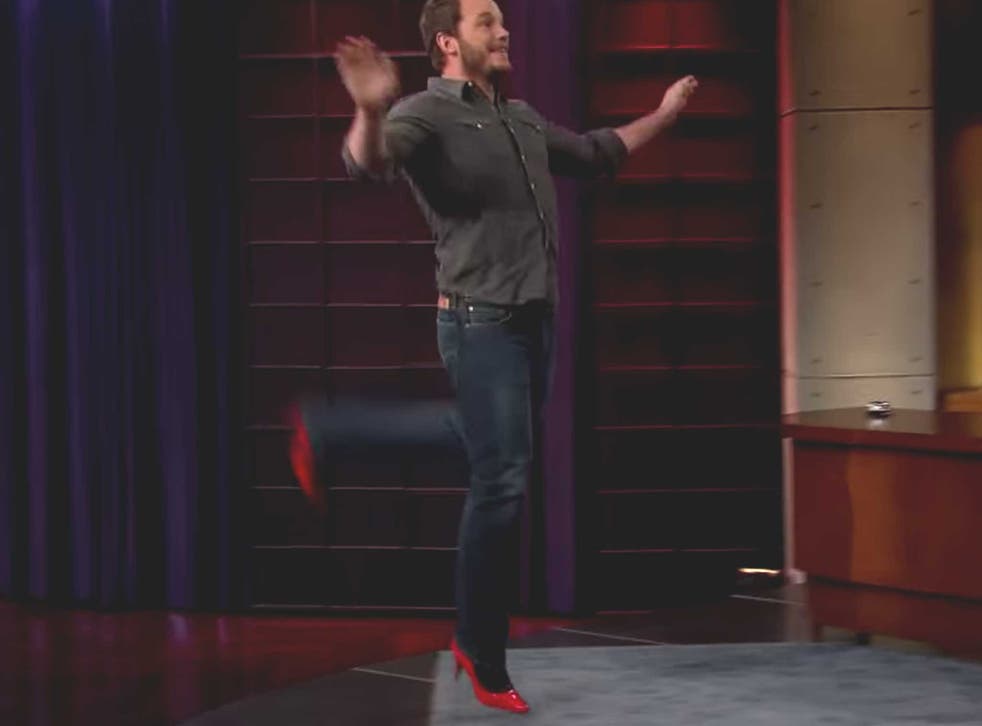 Chris Pratt has proved he is a true man – by running in heels on the Late Late Show with James Cordon.
The 35-year-old actor proved irritating good at moving in a pair of red stilettos – handily provided by Cordon – dancing across the stage and back.
In a segment promoting Jurassic World, actors Bryce Dallas Howard, Jake Johnson and Pratt joked about how Dallas's character spends the majority of the film fleeing from dinosaurs in a pair of heels.
"At the beginning I was kind of against the idea of wearing them," Howard explained to Variety at the film's premiere.
"But then one day while looking at the terrain prior to a shoot, I just looked at Colin [Trevorrow, who directed] and said, 'I think I'll keep the shoes on,'" she said.
Join our new commenting forum
Join thought-provoking conversations, follow other Independent readers and see their replies