Chrissy Teigen defends selecting gender of her baby during IVF after backlash
The model announced her pregnancy in October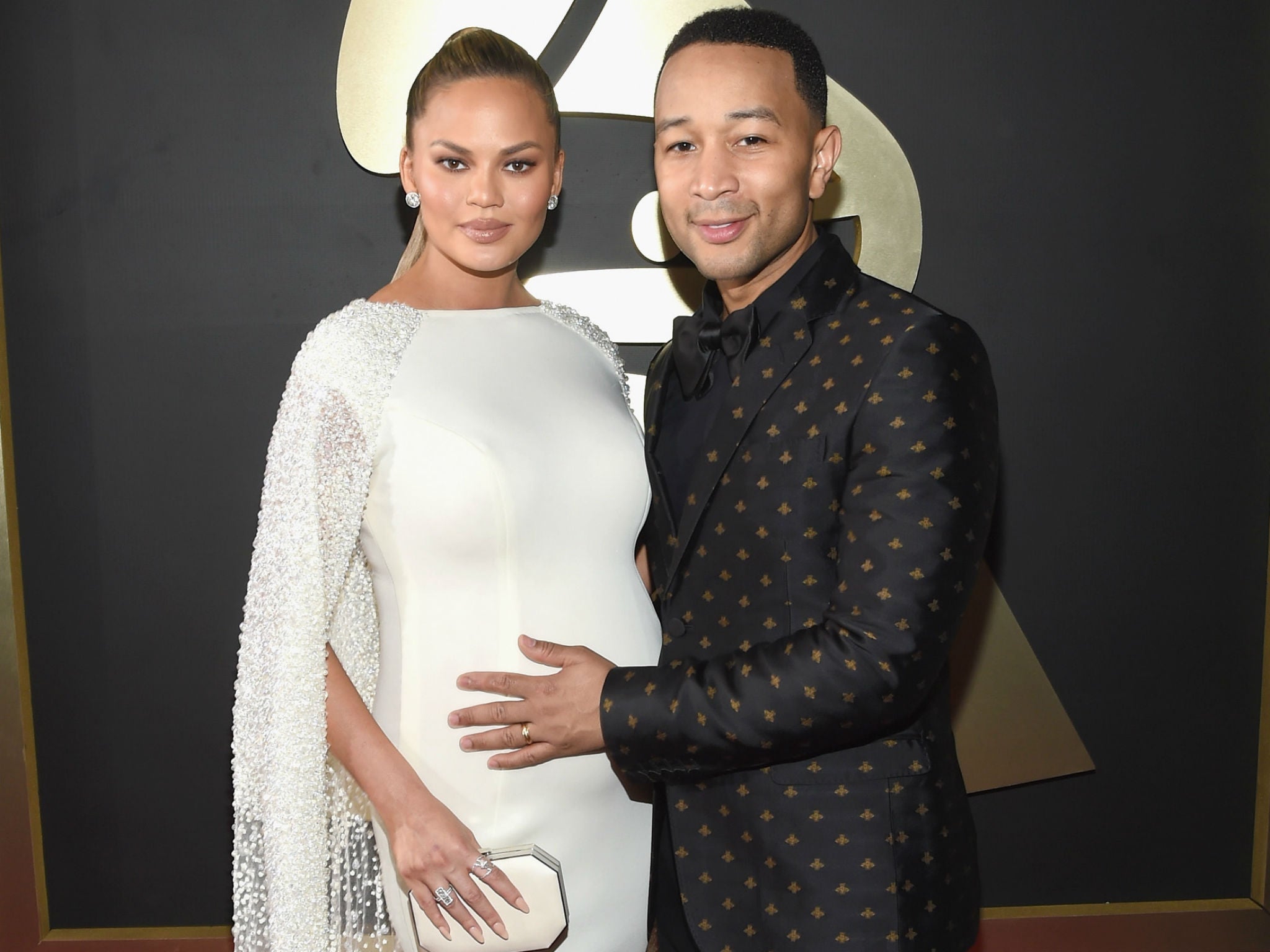 Chrissy Teigen has defended herself against criticism for choosing to have a baby girl when undergoing IVF with her husband John Legend.
Teigen, whose baby is due in the next couple of months, told People magazine: "Not only am I having a girl, but I picked the girl from her little embryo. I picked her and was like, 'Let's put in the girl."
The model said she made the decision because she believes her husband deserves "the bond" he will have with a daughter.
"I think I was most excited and allured by the fact that John would be the best father to a little girl. That excited me. It excited me to see… just the thought of seeing him with a little girl. I think he deserves a little girl. I think he deserves that bond.
"A boy will come along. We'll get there too, so it's not like we really have to pick. But he definitely is very lucky to have a little girl. And this girl is going to be so completely lucky to have John as her papa – it's crazy."
People news in pictures
Show all 18
However, after making her most recent comments she was forced to defend herself against criticism she received on Twitter, screengrabbing one comment to highlight the type of criticism she was receiving.
She addressed the reaction in a series of other posts, accusing some on social media of "looking for sh*t to be mad at" and "reaching for outrage".
The model also said she "made a mistake" by assuming most people understood the process of IVF.
Teigen has spoken candidly in the past about her experience trying to get pregnant and recently revealed she was even receiving IVF shots while shooting for her most recent Sports Illustrated shoot.
Before announcing her pregnancy, the model also revealed on The Fab Life Show her and Legend had fertility problems for years before her treatment. "John and I were having trouble," she explained, "We would have had kids five or six years ago if it had happened but my Gosh, it's been a process. We've seen fertility doctors." She also criticised people who constantly speculate why a woman might not have had children.
Join our commenting forum
Join thought-provoking conversations, follow other Independent readers and see their replies