Christina Hendricks hair dye advert showing actress transforming from vibrant red to blonde is banned
The Advertising Standards Agency ruled ad was misleading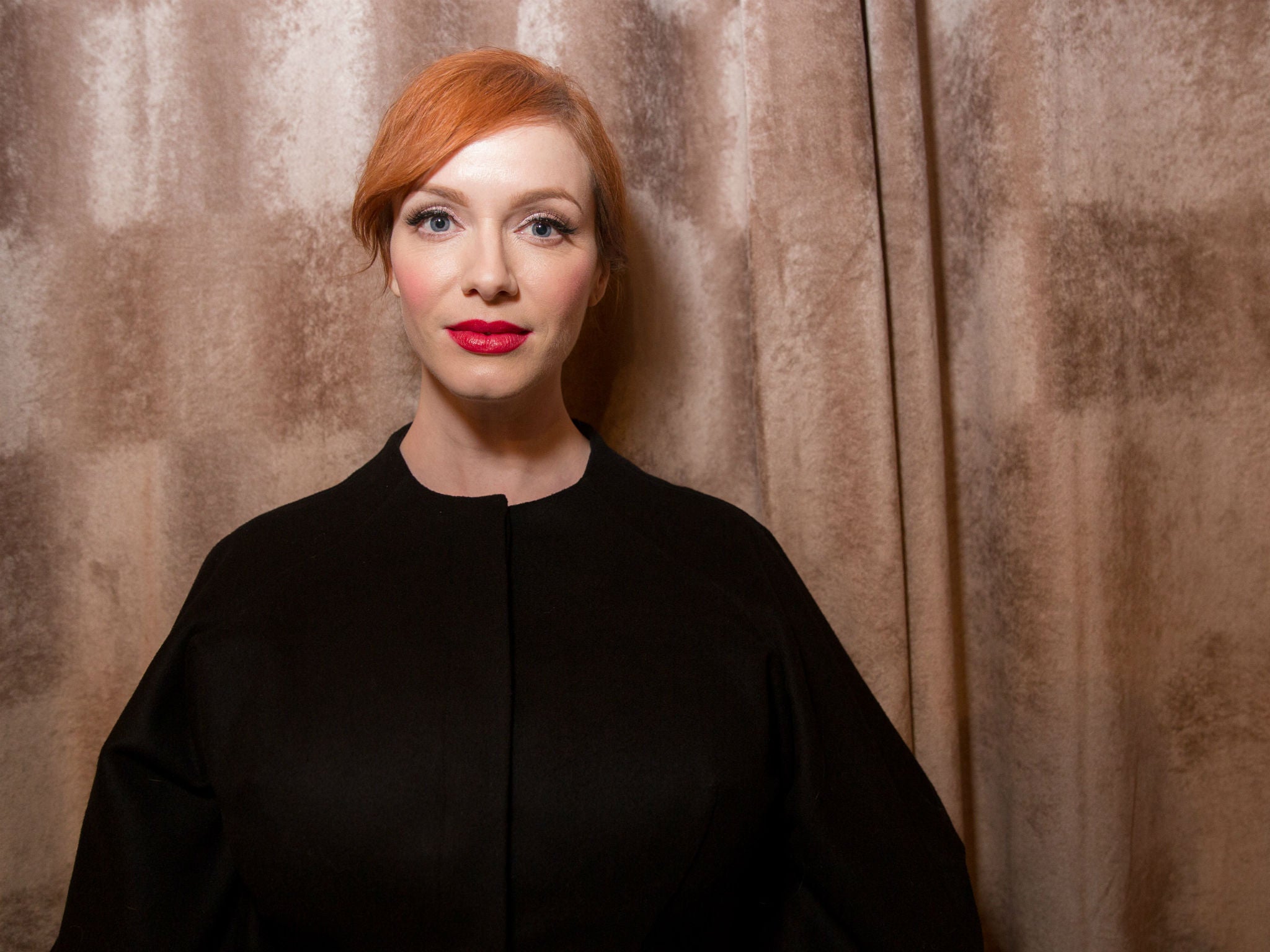 An advert featuring Christina Hendricks dying her hair from red to blonde has been banned after claims it exaggerated how well the product could work were upheld.
The advert for Clairol's Nice 'n' Easy dye features the Mad Men actress with her distinctive red hair at the beginning, before being shown with golden blonde hair at the end. "I've been the same shade of red for many years," she says to the camera. "I think it's time to change it up. Goodbye red, hello golden blonde."
The Advertising Standards Agency received complaints from two "hair colour educators", who claimed her colour could not have been achieved with the hair dye alone.
Proctor and Gamble (P&G) said Hendricks's hair was dyed blonde first and then red in order to keep the colour transformation a secret until the public reveal.
Hendricks also agreed not to dye her hair in the eight weeks leading up to the shoot for hair health reasons.
P&G said the colourist confirmed that he had used the Nice 'n' Easy product alone, and in accordance with the instructions, both for the TV shoot and the press announcement.
He did not use any other products that would affect hair colour. The company also provided a signed statement from Hendricks and confirmed no post-production was carried out on the colour or the rest of the hair.
The ASA ruled the advert must not be broadcast again in its current form.
Christmas is coming – and so is the battle of the adverts
Show all 8
"Because the visual claim had not been substantiated, and given that the sequence in which the model's hair was coloured leading up to the TV shoots did not match the depiction in the ad, we concluded that it misleadingly exaggerated the capability of the product," it said in a summary of its verdict.
"We told Procter & Gamble (Health & Beauty Care) Ltd to ensure they were in a position to adequately substantiate their objective claims in future."
P&G said it was disappointed by the outcome. A spokesperson told The Independent: "We are confident that the colour change we depicted in the TV copy (from Nice n'easy shade 6R – Natural Light Auburn to Nice n'easy shade 8G – Natural Honey Blonde) is possible and consumer achievable using our products.
"However, we respect the final decision of the ASA and will be removing the TV copy from air effective immediately."
Join our commenting forum
Join thought-provoking conversations, follow other Independent readers and see their replies