Christine Cavanaugh: Voice actor behind the eponymous pig in 'Babe' and the worrisome toddler Chuckie in 'Rugrats'
On the big screen, Cavanaugh – who was adept at voicing male characters – was best known for bringing to life the sheep-pig Babe
Anthony Hayward
Monday 05 January 2015 13:04 Comments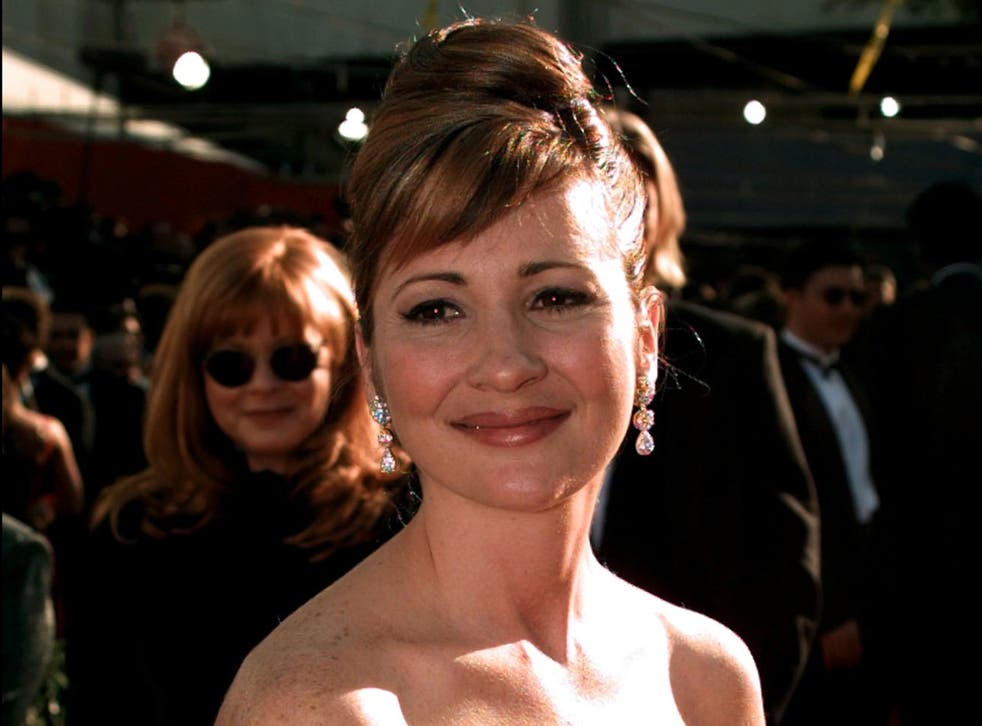 Many big-name actors have a lucrative second string to their bow by providing voices for animated films and television series, but Christine Cavanaugh was one of a small group in Hollywood who made a career out of lending their vocal talents to such productions.
"There's a freedom to voice-over acting," she said in 2000. "I can do things I could never do on camera. I can be elderly or I can be a baby... or animals. It's wonderful."
On the big screen, Cavanaugh – who was adept at voicing male characters – was best known for bringing to life the pig who wanted to be a sheepdog in Babe (1995), based on Dick King-Smith's 1983 novel The Sheep-Pig. The film took more than $254m at the box office worldwide.
Cavanaugh even inhabited the character away from the studios when she arrived on the red carpet at the 1996 Academy Awards carrying a pink, pig-shaped, bejewelled Judith Leiber handbag. However, she pulled out of voicing the character in the sequel Babe: Pig in the City (1998) when contract negotiations broke down.
The success of Babe came in the middle of Cavanaugh's run (1991-2002) voicing the cowardly toddler Chuckie Finster in the Nickelodeon television series Rugrats and the film spin-offs The Rugrats Movie (1998) and Rugrats in Paris (2000), as well as TV specials and video games. She loved the wonderment and imagination in such animations and said of Chuckie: "He's easy to do because he's like me. Chuckie and I worry about things – and there's a lot to be worried about."
However, Cavanaugh's career was short. In 2001, at the age of 38, she turned her back on Hollywood, returned to her native Utah to be closer to her family and retired from acting two years later.
Nancy Cartwright, of Bart Simpson fame, took over her Rugrats role, saying: "To try to duplicate the vocal stylings, the nuances and the 'vocal gymnastics' that Christine Cavanaugh created with Chuckie's voice has presented me with the most challenging job of my entire career."
Cavanaugh was born Christine Sandberg in Utah, the daughter of Waldo and Rheta (née Mason), but after living in the care of a family member, she moved in with Kirt and Linda Johnson when she was 15 – and treated them as her parents for the rest of her life.
On leaving Layton High School in 1981, she studied at Utah State University and the University of Hawaii, where she met Kevin Cavanaugh. The couple married in 1985 but divorced three years later.
Cavanaugh moved to California and acted in local theatre productions. Her first screen work was voicing the title character in the English-language version of a Polish-Swedish film, David and the Magic Pearl (1988, titled David & Sandy internationally).
Several acting roles in front of camera followed, including one-off parts in the sitcoms Cheers (1990) and Empty Nest (1991), but Cavanaugh's big break came when she voiced Gosalyn Mallard (1991-92), the hero's adopted daughter, in the Disney animated series Darkwing Duck.
On the back of this and Rugrats, she concentrated on voice work and was heard as Bunnie Rabbot in Sonic the Hedgehog (1993-94), Marty Sherman in The Critic (1994-95), Wizzer and Dumpling in 101 Dalmatians: The Series (1997-98) and various characters (1999-2000) in The Powerpuff Girls.
One of her longest runs was as the genius boy scientist of the title in Dexter's Laboratory (1996-2003). It won her a 2000 Annie Award for Outstanding Individual Achievement for Voice Acting by a Female Performer in an Animated Television Production.
Cavanaugh was also heard as Birdie in six Wacky Adventures of Ronald McDonald videos (1998-2003) and as an announcer for the Disney Channel between 1988 and 1994.
Her other front-of-camera roles included parts in the film Jerry Maguire (1996) and one-offs in the television series The X Files, Everybody Loves Raymond (both 1997) and ER (2000).
After returning to Utah, Cavanaugh led a simple life, which included reading, writing and hiking. The cause of her death, at the age of 51, was unclear, with the results of an autopsy expected to take up to eight weeks. She is survived by Kirt Johnson, her sister Deionn, brother Kirtis and six half-siblings.
Christine Josephine Sandberg (Christine Cavanaugh), actress: born Layton, Utah 16 August 1963; married 1985 Kevin Cavanaugh (divorced 1988); died Cedar City, Utah 22 December 2014.
Register for free to continue reading
Registration is a free and easy way to support our truly independent journalism
By registering, you will also enjoy limited access to Premium articles, exclusive newsletters, commenting, and virtual events with our leading journalists
Already have an account? sign in
Join our new commenting forum
Join thought-provoking conversations, follow other Independent readers and see their replies