Chuck Norris turns 75: How the martial arts movie star became a cult legend in the age of internet memes
Sorting out the facts from the #ChuckNorrisFacts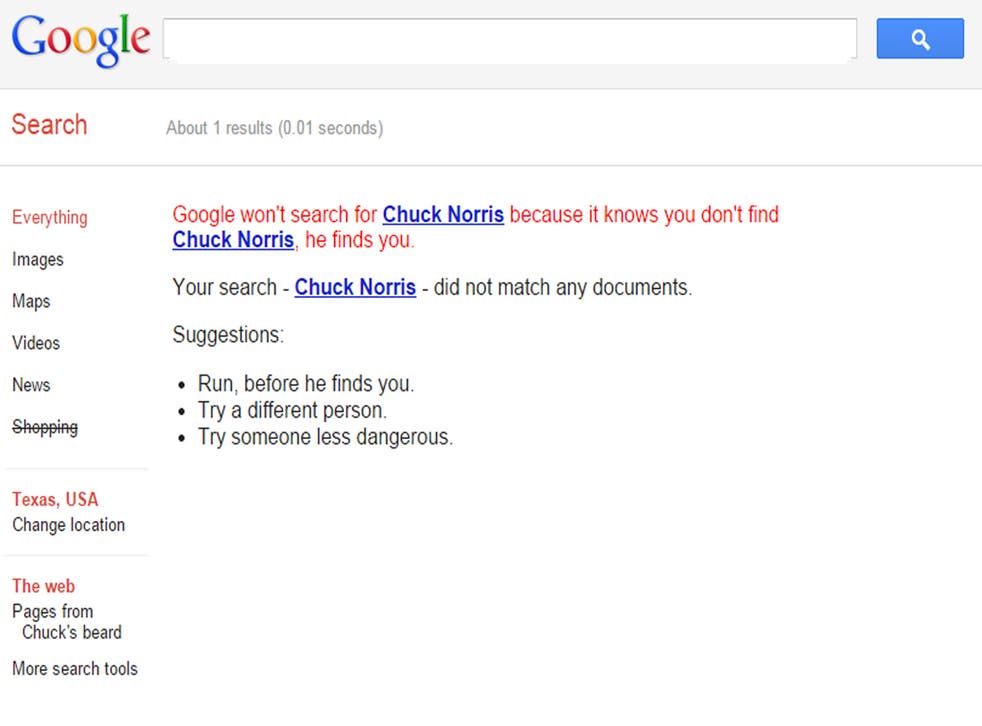 Chuck Norris celebrates his 75th birthday today - and the American martial artist, actor, film producer, screenwriter and author has certainly crammed lot into his seven and a half decades.
Norris has gained a reputation for being totally "kick-*ss", winning global karate competitions and starring alongside the likes of Bruce Lee.
Along the way he has become the internet's icon of unbridled masculinity, inspiring a series of satirical factoids known as Chuck Norris "facts".
But he has also elicited controversy with some of his politically conservative views.
Here's a look back of some of Norris' achievements over the years and the values that have shaped his world:
Martial arts
After serving in the United States Air Force, Norris rose to fame as a martial artist.
He was a six-time undefeated World Professional Middle Weight Karate Champion. In 1997 he became the first man from the western hemisphere to be awarded an eighth degree Black Belt Grand Master ranking in the tradition of Tae Kwon Do, which dates back more than 4,500 years.
He founded the Chun Kuk Do style in 1990, which loosely translates from the Korean as "The Universal Way".
Norris is also the founder and chairman of the United Fighting Arts Federation.
Film and TV
Norris has appeared in 23 films, including Delta Force, Code of Silence and Missing in Action. He also appeared alongside Bruce Lee in a number of action flicks, such as Way of the Dragon.
He played the lead in television series Walker, Texas Ranger, which ran from 1993 to 2001.
Books
Norris has written several books, including Black Belt Patriotism: How to Reawaken America and the autobiographical Against All Odds.
A devout Christian, he has also authored religious-themed titles such as The Justice Riders.
Responding to the host of fan-composed "facts" floating around online, in 2009 Norris published The Official Chuck Norris Fact Book, which contains 101 of his favourite facts and stories.
Conservatism
Norris supports the National Rifle Association (NRA), which defends US citizens' right to keep and bear arms under the Second Amendment of the Bill of Rights.
Despite his huge fan base, he has been criticised widely for opposing same-sex marriage after he voiced his support for California Proposition 8, which temporarily banned same-sex marriage in the state. It was ruled unconstitutional in 2010.
And in a 2008 column for WorldNetDaily, Norris said he did not believe the Day of Silence should be marked in schools. This is the Gay, Lesbian and Straight Educations Network's (GLSEN) annual day of action to protest against the bullying of LGBT students and their supporters.
"Is encouraging or teaching about homosexuality what our forefathers expected for the public education they founded? Even the most liberal among them opposed it," Norris wrote.
He added: "I do believe that we should equally and adamantly oppose such aberrant sexual behavior from being condoned or commemorated in our public schools through textbooks or a so-called 'Day of Silence'."
#ChuckNorrisFacts
Join our new commenting forum
Join thought-provoking conversations, follow other Independent readers and see their replies