Chuka Umunna resigns from Labour leadership race: Was right-wing article about his girlfriend the straw that broke the camel's back?
He released a statement saying that he was uncomfortable with the level of pressure on his personal life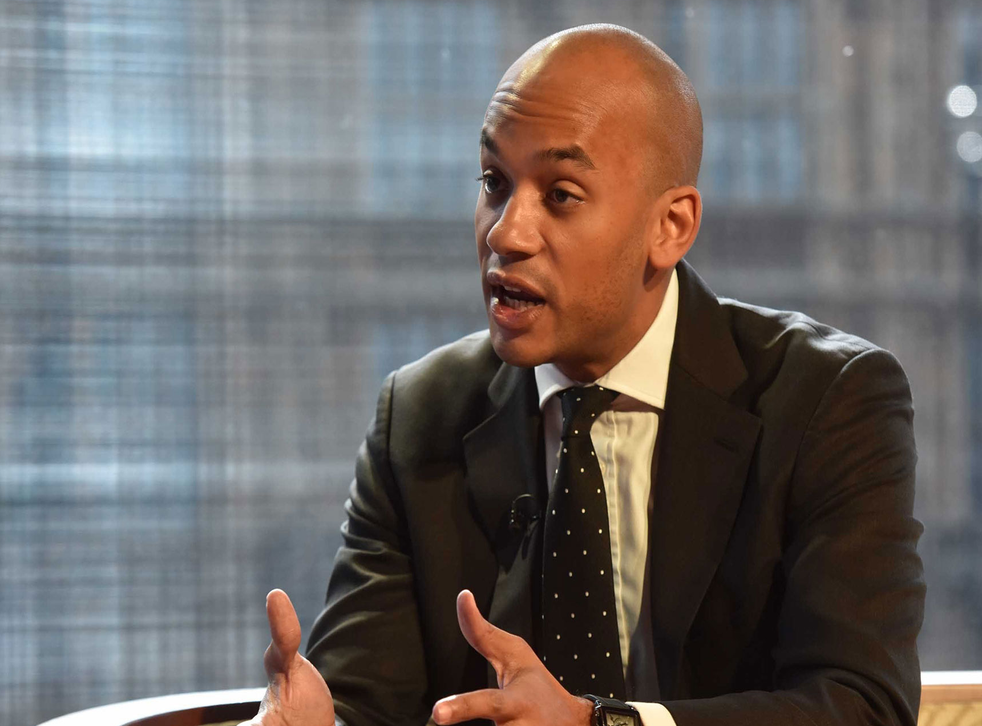 Being accused of being "unromantic" can't be nice - but Chuka Umunna has quit the Labour leader race just days after "setting off alarm bells" for a conservative blogger who was appalled by the fact he wasn't married.
Quitting just a few days after announcing his bid to replace Ed Miliband, Umunna said he did not find the extra pressure "a comfortable experience" and added: "I continued to have very real concerns and worry about this bid's impact on those close to me."
Umunna is MP for Streatham and Shadow Business Secretary, and was the bookies' favourite to win the contest.
Even in his capacity as an MP in opposition, Umunna had been scrutinised. He was subject to accusations that his own office edited his Wikipedia page - which he denied - and it also emerged he had described clubbers as "trash" on an elite social networking page in 2006, for which he apologised.
Additionally, The Daily Mail accused Umunna's mother of buying a £1million house with money funded from a tax haven. Umunna denied the arrangement was made in order to reduce any tax liability for the family and said that they related to his dead father and his mothers private affairs.
However, since he announced his intentions to become Labour leader, interest has gained a sharper focus – even including an anodyne blog post about whether or not he's too old to have a girlfriend.
Writing on Conservative Woman, blogger Laura Perrins wrote a post criticising his relationship with his girlfriend, Alice Sullivan.
Umunna has been private about his relationship, and was photographed with Sullivan just as he announced his intentions to lead the party.
"I am sure she is a perfectly nice woman and, as is now mandatory in Labour circles for wives or girlfriends, she is a lawyer. It is more the fact that Umunna has a girlfriend – and not a wife."
Who will be the next Labour leader?

Show all 7
Perrins - who goes on to say that she gives Umunna "the thumbs-down" - wrote: "Where I come from 36-year-old men do not have girlfriends, they have wives. In my (socially conservative mind) sixteen-year-olds have girlfriends, twenty-six-year olds have girlfriends, heck even a thirty-year-old man might have girlfriend, although really at that stage it should be a fiancé. But a thirty-six-year old man having a girlfriend? That sets off alarm bells."
She added that it suggested he might be "unromantic".
Umunna's statement confirming his withdrawal from the five-person race to replace Ed Miliband states that he has become concerned about the attention on himself and the people close to him.
"Shortly before the election campaign, I made the decision, in the event that Labour was defeated and a new Leader was to be elected, to stand for the leadership of the party if there was a desire in the party for me to do so.
"I dearly hoped Labour would win the election and it was a decision I would not have to implement.
"I also thought I understood the scrutiny and attention a leadership contest would bring.
"As a member of the Shadow Cabinet, I am used to a level of attention which is part and parcel of the job. I witnessed the 2010 leadership election process close up and thought I would be comfortable with what it involved.
"However since the night of our defeat last week I have been subject to the added level of pressure that comes with being a leadership candidate.
"I have not found it to be a comfortable experience.
"One can imagine what running for leader can be like, understand its demands and the attention but nothing compares to actually doing it and the impact on the rest of one's life.
"Consequently after further reflection I am withdrawing my candidacy.
"I apologise to all those who have kindly supported and encouraged me to do this and for disappointing them. I know this will come as I surprise to many but I had always wondered whether it was all too soon for me to launch this leadership bid - I fear it was.
"Most importantly, I continued to have very real concerns and worry about this bid's impact on those close to me.
"I intend to carry on playing my full role as a proud member of our Shadow Cabinet taking on the Tories. I also hope to play a leading role in Labour's campaign to keep the UK in the EU during the forthcoming referendum which is absolutely crucial. Most importantly, I will as ever continue to serve the area I know and love - the Streatham parliamentary constituency."
Register for free to continue reading
Registration is a free and easy way to support our truly independent journalism
By registering, you will also enjoy limited access to Premium articles, exclusive newsletters, commenting, and virtual events with our leading journalists
Already have an account? sign in