Make Love Not Porn founder Cindy Gallop: Emma Watson was wrong to call for feminist alternatives to porn
The 'sex tech' entrepreneur explains how her real world sex model is educating people on the important differences between porn and reality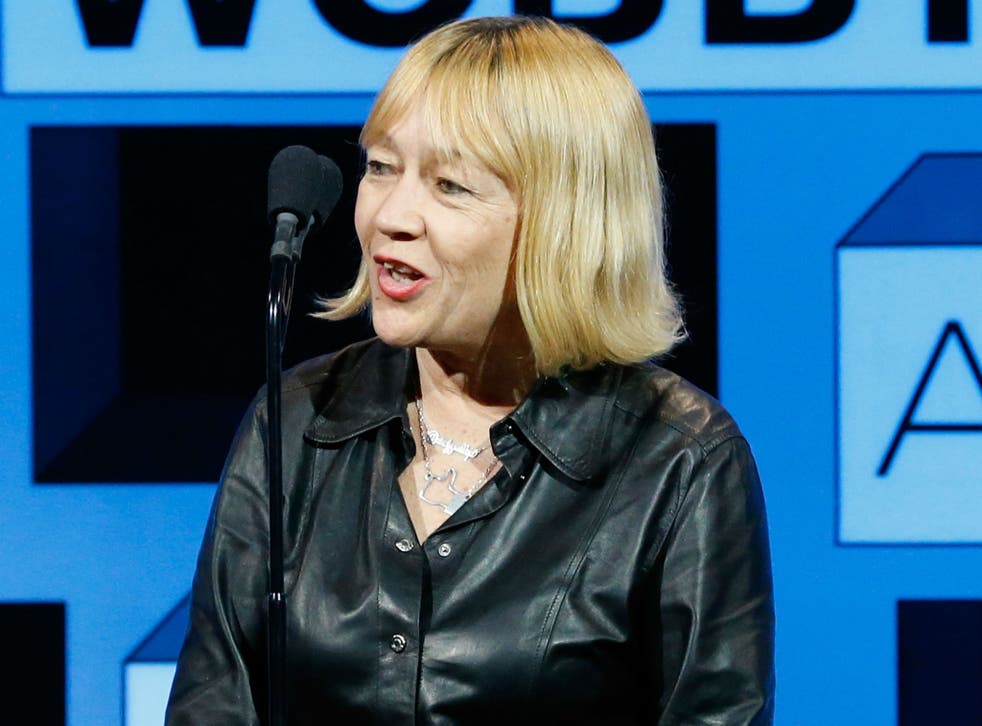 Cindy Gallop's latest business venture has a surprising and very personal beginning.
The advertising chief-turned-adult industry entrepreneur's website came as a result of having sex with younger men.
Make Love Not Porn is a user-generated, crowdsourced video-sharing website curating videos of people having real world sex.
The website launched in 2009 in conjunction with Gallop's Ted Talk explaining the concept behind the site and how her own sexual experiences inspired its creation.
Gallop underlined how younger men and women are being led to believe that real world sex should mirror hardcore porn, something she saw first hand in her own sexual encounters with younger men. Gallop told the Independent: "I thought 'Gosh, if I'm experiencing this, other people must be as well'. I didn't know and I'm a naturally very action-orientated person so I went 'I want to do something about this'."
Her four-minute presentation quickly became one of Ted 2009's "most talked about" videos, and for good reason: "I'm the only Ted speaker to utter the words 'c*m on my face' on the Ted stage six times."
What started as a "tiny clunky website" now boasts 400,000 members globally, more than 800 videos and over 100 Make Love Not Porn stars.
The website revolves around a 'real-world' concept where users can submit videos of their sexual encounters and rent videos of others.
These videos are rented for a price, of which half goes back to those featured in the videos, affectionately dubbed by Gallop as "Make Love Not Porn stars". The stars also pay to upload their content. The rent and stream model is adopted instead of a download one because if those in the video decide they no longer want their private home videos on the internet, Gallop says they will be immediately taken down.
She describes the concept as "social sex". Any videos which do not convey "real world sex" or videos filled with porn cliches are rejected by the website's curator.
The most memorable sex scenes

Show all 10
Born in Amersham, Buckinghamshire to a Chinese mother and English father, Gallop is the eldest of four girls. She grew up in Brunei after moving as a child and returned to the UK to read English Literature at Somerville College, Oxford. She later embarked on a successful advertising career which saw her head up the US division of Bartle Bogle Hegarty in the 1990s.
But when it came to launching Make Love Not Porn, Gallop has found herself repeatedly hitting a wall.
"I can't get funded, I can't get banked, I can't put payments in place. Every single tech service, hosting, coding and encrypting that we want to use, the terms of service always say: no adult content. I have to go to people at the top of the company, explain what we're doing and beg to be allowed to use their service," she says.
"I'm very vocal about the fact that every bank who refuses to bank a legal, honest, adult venture, every payment processor that refuses to process payments […] every business venture that refuses to partner […] they are directly responsible for all the bad things that happen in the adult industry.
"When you force an entire industry into the shadows and underground, you make it a lot easier for bad things to happen and you make it a lot more difficult for good things to happen."
She attributes the negative sides of pornography, including the "explosive growth in extreme, violent porn", down to the lack of funding and business investment in the adult industry and warns the misogynistic aspects of porn will only disappear when dialogue around the industry is opened up and further innovation and investment are actively encouraged.
Gallop also takes issue with the way all variants of porn are categorised under "one big homogeneous mass" and the resulting stigma that leads people to hide their porn consumption.
"Porn lacks socially acceptable curation and navigation, there is no Yelp of porn," she says. "[There is] no Yelp because it is ok to come by the office water cooler on a Monday morning and go 'I'm really bored of restaurants I'm eating at who knows a new restaurant?'. It is not ok to come in and go 'I'm really bored of the porn I'm watching, who knows some new porn?' and that's a problem. The landscape of porn needs navigation especially for younger people."
A number of her female pornographer friends are making "really innovative, disruptive, fantastic and creative porn" but not getting the traffic or income because "no one can f**king find them".
"It is a huge mistake to think porn is all one thing and then to think it's all misogynistic […] because it is not. But, again, until we open up nobody gets a chance to find that out and understand."
A recent example of this, according to Gallop, was when Emma Watson called for feminist alternatives to pornography in a public discussion with Gloria Steinem earlier this year.
"Here's the issue again," Gallop says. "Because we don't talk about porn, because we don't build the Yelp of porn, Emma Watson had no idea of precisely what, by the way, she was categorically educated about on the internet.
"She had no idea […] [of] the vast number of feminist pornographer friends I have who are making feminist porn. She had no idea any of that existed because no one had ever told her, because no one talks about it. There is no Yelp of porn, she'd never come across it. She had no way of finding her way to it."
Gallop says a lot of her feminist pornographer friends "felt very upset" by Watson's comments.
"Like women in many other endeavours; journalism, publishing, advertising, film-making, television, there are a whole other host of feminists and women making amazing work, plugging away who never get showcased in mainstream media, who can't get people to come to their sites and pay them money for what they're doing. So when Emma Watson goes, 'there should be this and there should be this', no wonder those women feel very, very upset. I completely empathise."
Gallop has even tried to get in touch with a contact at the UN (where Watson is a GoodWill Ambassador for women) to meet the Harry Potter actress.
"I wrote to a friend of mine at the UN and said: 'If this is appropriate I'd love for you to introduce me to Emma Watson because she said this and she doesn't know that for eight years I and my team at Make Love Not Porn have been tackling this issue along with a whole host of other women friends of mine."
Gallop says her project is so different to porn because it is so much more than "masturbation material", and the mission of the website is bigger: "to help make it easier to talk about sex". The website has aspirations for sex education forums and explainers as well as for "crafted sexual content" which would include produced erotica in film and art.
"We're not porn, we're not amateur, we're building a whole new category on the internet that's never previously existed: social sex," Gallop says.
"When I say social sex, think about all those celebrations of relationships that crop up on your Facebook timeline every day from friends: engagement announcements , wedding, lovey-dovey couple things. All we're doing is providing a platform to celebrate that last area of human relationships that nobody else will let you but the motivations and social dynamics are exactly the same."
Register for free to continue reading
Registration is a free and easy way to support our truly independent journalism
By registering, you will also enjoy limited access to Premium articles, exclusive newsletters, commenting, and virtual events with our leading journalists
Already have an account? sign in
Register for free to continue reading
Registration is a free and easy way to support our truly independent journalism
By registering, you will also enjoy limited access to Premium articles, exclusive newsletters, commenting, and virtual events with our leading journalists
Already have an account? sign in
Join our new commenting forum
Join thought-provoking conversations, follow other Independent readers and see their replies