Colin Fry: Medium who for more than 30 years entertained and comforted audiences on stage and on television
Fry's break into television came with 6ixth Sense in 1992, which he followed up with central roles in Psychic Private Eyes and Most Haunted
Thursday 27 August 2015 00:16 Comments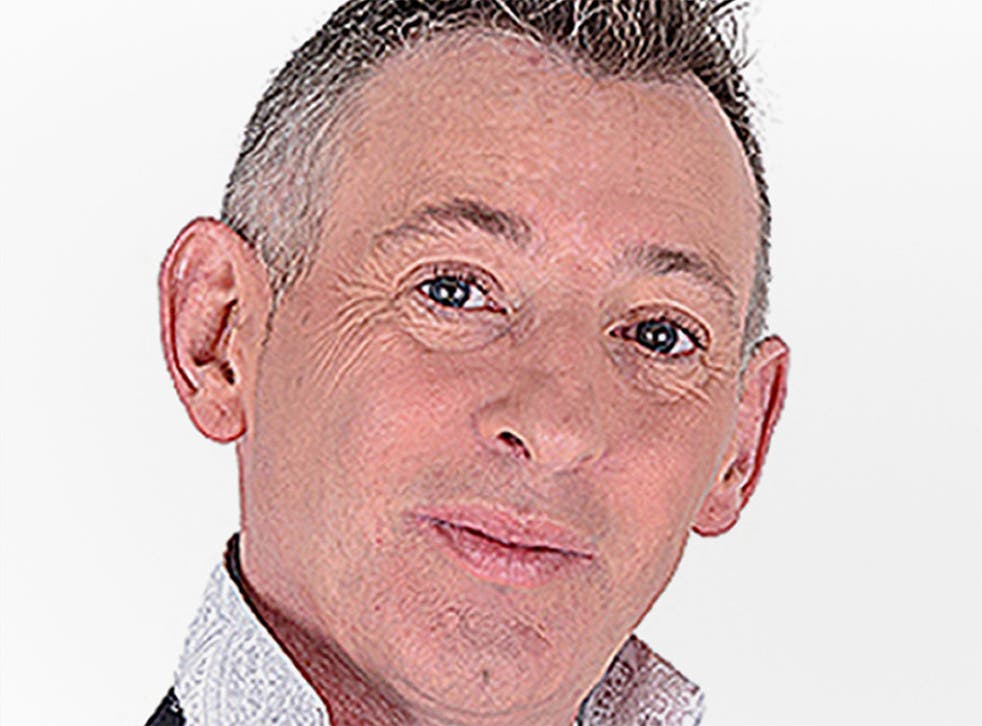 For more than 30 years Colin Fry, who has died of cancer aged 53, was one of the best known spiritualist mediums in Britain. Calling himself "The People's Medium", he brought comfort and entertainment to audiences in touring shows and on television. "I like to make people laugh, feel happy, " he once said. "I like to tell them about the fact that life is an eternal process... you can not die".
Fry, who was born in Haywards Heath in Sussex in 1962, first discovered his apparent psychic ability at the age of four, when he told his grandfather that his mother had "died and gone to heaven". His grandfather received a telegram the following day confirming that she had indeed passed on. "What others did not hear or see or feel, that was my reality, that was more real to me", he recalled. By the age of 17 he was demonstrating his psychic abilities in local spiritualist churches.
After a short career in sales, Fry began touring, offering readings to audiences in theatres across the country. His break into television came with 6ixth Sense, first shown in 1992, in which he tried to make contact with deceased friends and relatives of members of the studio audience. He told this newspaper in 2008, "Ten years ago if you'd told me I'd be demonstrating to 3,000 people a night, thanks to my shows on UK Living, I wouldn't have believed you. Now it's my life." He followed up with central roles in Psychic Private Eyes and Most Haunted.
Mediums make use of techniques including clairvoyance (sight), clairaudience (hearing) and clairsentience (thoughts) to communicate with the other side. Clairsentience was Fry's preferred method. "Most mediums use a combination of the three but I mostly use clairsentience," he said. "I see the thoughts through emotions." Sceptics suggested that his "cold reading" performances might be a combination of carefully phrased questions, reading of body language and clever psychology.
Abroad he starred in the popular New Zealand TV series The Happy Medium – also the title of his 2012 autobiography – and hosted Den Andre Siden [The Other Side] for Norwegian television. He also published a number of best-selling books about psychic abilities.
Fry was diagnosed with terminal lung cancer in April this year but continued touring. In one of his final interviews he said, "I have absolutely no problem whatsoever with the idea that a time is going to come when I'm going to put this body aside. And I'm quite happy to leave it behind – it'll probably be worn out by then.
"I would have problems if I thought I was going to lose my personality, and my character - because that's who we are. It's what we think, and how we feel. That's who we are - that's the real us."
MARCUS WILLIAMSON
Colin Fry, medium: born Haywards Heath 19 May 1962; 2006 civil partnership to Mikey; died Haywards Heath 25 August 2015.
Register for free to continue reading
Registration is a free and easy way to support our truly independent journalism
By registering, you will also enjoy limited access to Premium articles, exclusive newsletters, commenting, and virtual events with our leading journalists
Already have an account? sign in
Join our new commenting forum
Join thought-provoking conversations, follow other Independent readers and see their replies