Colin Welland tribute: Farewell to an actor, a writer, but above all a fierce champion of his roots
The death of the Oscar-winning screenwriter of 'Chariots of Fire' deprives Britain of a man who dared to believe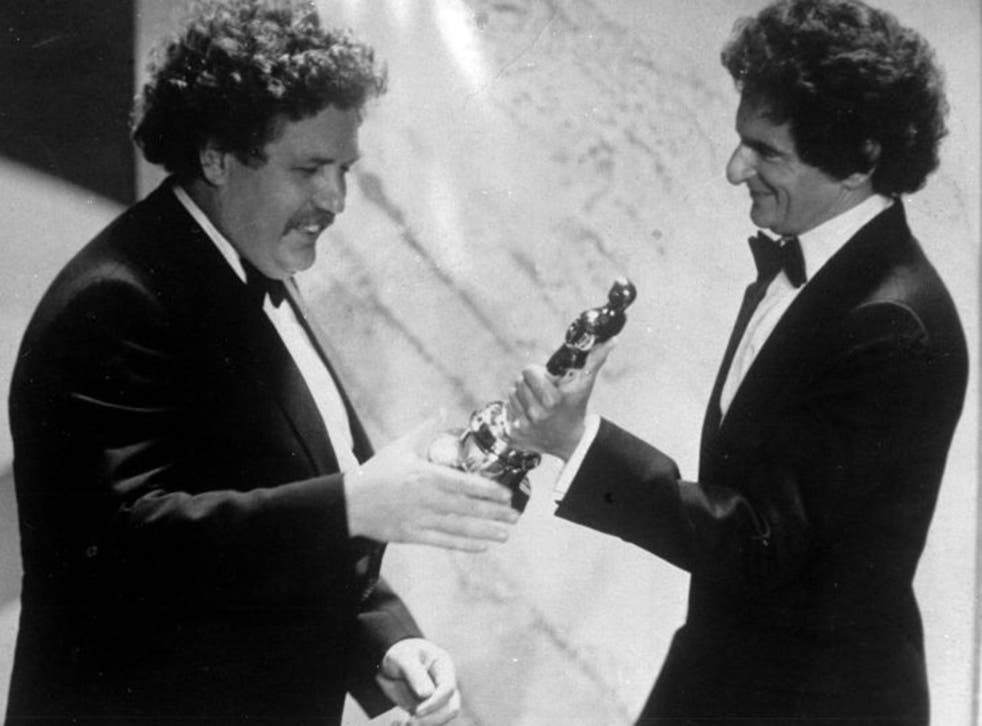 Every time he was given the chance, Colin Welland liked to tell the same, undoubtedly apocryphal, story. He was on the touchline watching an amateur rugby league game in his home town of Leigh in Lancashire. The action was in full flow when a funeral cortege passed by. The referee blew his whistle, stopped the game, and made all the players stand in silence until the hearse disappeared from sight. Afterwards, Welland sought out the referee and, he commended him for his respect and humanity in stopping the game. "It was the least I could do," said the ref. "We were married for 23 years."
Colin Welland, who died earlier this week at the age of 81, was a natural storyteller, a quality that won him an Oscar in 1982 for the screenplay of Chariots of Fire. He was also a bluff, straight-shooting Lancastrian who could be awkward and truculent at times, but was driven – in a way that I have rarely seen before or since – by an anti-establishment fervour that infused all his opinions, and was clear to see in most of his artistic output. (He was an actor, too, and his portrayal of the inspirational schoolteacher in Ken Loach's marvellous 1969 film Kes was classic champion-of-the-underdog Welland.)
I first got to know Colin in the early 1980s when I was a sportswriter and he was involved in bringing his beloved sport of rugby league to London. Rugby league's very reason to exist back in the late 1800s was to challenge the public school hegemony of rugby union, and its origins as the sport of the northern working man endowed it with a mythology that fitted in with Colin's world view.
It was a bold move to establish a professional club outside the game's heartland, but for several seasons the new club, which played at Fulham Football Club's ground, Craven Cottage, defied sporting gravity, attracting excellent crowds and achieving a good amount of success on the field. And after the matches, Colin would hold court over beer and sandwiches with the rugby league correspondents, who would marvel at how a man who could talk with equal passion and knowledge about Hollywood, Huddersfield and Hull Kingston Rovers.
Fulham won the Second Division championship in 1983, and to celebrate this triumph, Colin did a lap of honour of the ground with the trophy. He may have written the screenplay of a film that celebrated the very height of athletic achievement, but Colin was no athlete himself. He had the physique of a prop forward who had let himself go, but, echoing what he famously said receiving his Oscar only a year earlier, he might well have used the occasion to declare: "The Northerners are coming!"
Fulham's rugby league adventure didn't last and, although there is still a professional club in the capital, it's a very pallid reminder of those heady, pioneering days, which were in part propelled by Colin's desire to show everyone south of Watford what they'd been missing: an honest game lacking in pretension, played by decent men, underpinned by solid values. For a man who made his living in a world inhabited by those of an artistic bent, Colin was spectacularly dismissive of "southern softies".
Critics would say that he romanticised the North: here was a man who lived in some comfort in the smart London suburb of Barnes but who would, at the drop of a cloth cap, present an idealised portrait of the people of his native region. It was they, he felt, who embodied the struggle against the governing elite, and his was a world of certainties, where the rich got the pleasure and the poor got the pain. He was a gloriously unreconstructed socialist, and made no apologies for that.
About Chariots of Fire, the tale of two men who overcame all manner of prejudice and disadvantage to win gold medals for Britain, Welland said: "We didn't make the film to win Oscars. We just wanted to do those men justice... and give them the film they deserved."
The stories Colin told would inevitably have a moral dimension. Another of his favourites, which he delivered with a dramatic flourish, was about a rugby league cup tie in front of a big, passionate crowd. A scrum erupted in a brawl and one of the visiting players was seen to land a proper haymaker. The crowd were incensed, and the referee called the offending player towards him. He wagged his finger furiously at the player and addressed him in the sternest fashion. "The crowd all think I'm giving you a bollocking," he said, "but I saw him hit you first. You've got a free punch at him at the next scrum." It was easy to see why Colin loved this tale so much: it portrayed the rough-and-ready appeal of rugby league, and, more important, it was a parable about fair play.
I don't know what Colin would think of the world today. Some time ago, he retreated to his house in the Lake District, and in recent years he suffered from Alzheimer's. He would surely rage against Britain's widening social and regional inequalities, and would see the concentration of power, money and influence in the South-east as an offence against nature. I am pretty sure he would approve of Jeremy Corbyn, although he'd certainly have something to say about the Labour leader's lack of a sense of humour.
Colin believed in the essential goodness and trustworthiness of the working man, and felt that barriers to progress – professional, social, sporting or cultural – were there to be demolished. He'd probably be laughed out of court now, in a culture where few people in public life say what they actually believe. No room for idealism here. But the ascent of Mr Corbyn shows that people still want to get behind a value-driven brand of politics.
The death of Colin Welland deprives Britain of one more man who dared to believe.
Register for free to continue reading
Registration is a free and easy way to support our truly independent journalism
By registering, you will also enjoy limited access to Premium articles, exclusive newsletters, commenting, and virtual events with our leading journalists
Already have an account? sign in
Register for free to continue reading
Registration is a free and easy way to support our truly independent journalism
By registering, you will also enjoy limited access to Premium articles, exclusive newsletters, commenting, and virtual events with our leading journalists
Already have an account? sign in
Join our new commenting forum
Join thought-provoking conversations, follow other Independent readers and see their replies