National Coming Out Day: Connor Franta explains what revealing your sexuality to millions of people on YouTube is like
The YouTuber tells the Independent how his life has changed since his coming out video went viral and why every coming out story is helpful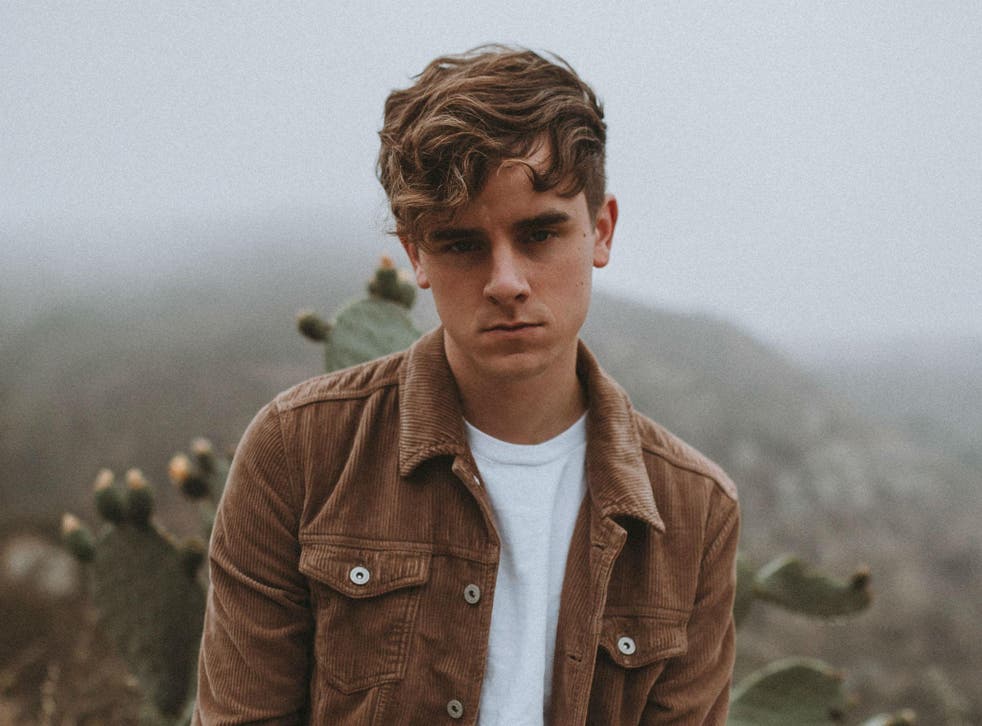 In 2014, Connor Franta made headlines across the world for coming out on YouTube.
Back when YouTubers were still edging their way into the 'celebrity' bracket, Franta, a prominent vlogger with 3.6million subscribers, was primarily known for his comedy videos.
Then he shared a six-minute video where he spoke honestly, "with no script, plan or fancy editing", and discussed his sexuality, introducing the world to a more three-dimensional figure.
Coming out can be a big step. For some, telling friends and family is overwhelming. To come out to millions of people over the internet and leave yourself that vulnerable would be perceived by many as an almost insurmountable task.
But Franta's video received a huge and very warm reception.
The most important recent coming outs

Show all 17
Last year, he released his memoir, A Work In Progress, which became a New York Times bestseller. This year, he graced the September issue of Entrepreneur magazine alongside the headline: "Young Millionaires: The Next Generation Has Arrived". He still vlogs, currently boasting 5.6million subscribers, and earlier this year won the People's Choice Award for "Favourite YouTube Star".
Aged 24, he has gone on to develop a coffee brand and record label, among other ventures.
Today is National Coming Out day, a day to celebrate people coming out across the world. To mark the day, Franta explains to The Independent why he decided to come out on YouTube and what his experiences have been since.
What was it like to come out on YouTube to millions of people?
It was quite scary if I'm being honest. My audience already knew so much about me, but this was a deeper dive into who I am. Being openly gay was still a very new thing for me at the time, so to finally let the world in on this part of my life, fear aside, was a total relief.
What were your main fears about coming out to millions of people online?
I really wasn't too concerned with receiving any form of backlash or hatred. What made me hesitant was with how new being openly gay was for me. At the time, I wasn't even out to all my friends and family yet. But, at the end of the day, it felt like the right thing to do for myself and that's who I had to put first.
What was the response?
The response was beyond incredible. People were so kind and welcoming and accepting of me. I felt nothing but happiness (and a hint of anxiety) that day.
How did coming out, both on YouTube and privately to your friends and family, affect your life personally?
Coming out was by far the best thing I've ever done. It's funny because the thing that made me so uncomfortable for years and years, has now become one of the most comforting aspects of my life. I'm proud to be gay and I wouldn't have it any other way. I fully contribute that shift in feelings to the overwhelmingly positive response I got from my friends and family. I feel so lucky to have had the experience I did.
Did you receive any homophobic backlash after coming out? How did you cope with that? You grew up in a small town in Minnesota; did that delay your decision to come out?
I didn't come out until I was 21-years-old because I grew up in a place where it appeared to be less common. I didn't really know any people in the LGBTQ+ community growing up, so it made me feel…abnormal. It made me repress my thoughts and feelings and hide who I truly was for such a long time. It wasn't until I moved to California that I became friends with a lot of people in the community. That helped me beyond words and truly fast-forwarded my own process of acceptance to see others living openly and honestly.
In 2011 you made a video called "I'm Not Gay" before you came out. What made you do that and how do you feel looking back at that?
It's very interesting. That video isn't even about not being gay. I slipped in that phrase and touched on it for a very brief moment. When I filmed that, I was deep in the closet and afraid of true self. People had been commenting on my videos constantly asking if I was gay or almost accusing me of being gay, so I included that in that video just to stop them. These strangers were seeing something I didn't want them to see and it was terrifying. Looking back at the video, I now find it inspiring. It shows real time progression of who I am as a person. A 'wow, look how far I've come' type of moment for me.
Why did you feel the need to explain your sexuality to your fans? In the video you acknowledge some might be "confused"?
Coming out videos were a massive component on my journey of self-acceptance. When I felt scared and alone, I could always watch those videos on YouTube to reassure me that I wasn't. There were so many other people out there going through the same exact thing. I decided to make my own video in hope that I could provide a similar level of comfort to another person's life.
What stigmas still exist around the LGBTQ community and how do we combat that?
Unfortunately, there are still so many stigmas that exist around and in the LGBTQ+ community. One of the only ways I know to combat them is through listening, learning and explaining. If someone says something inaccurate or offensive or that perpetuates a stigma, I calmly try to explain to them why what they said is not okay. Educate and be open to being educated.
Intolerant, radical ideas have largely entered the mainstream in both the US and Europe this year. Have you noticed less or more homophobia?
I don't think there's necessarily more or less homophobia now then, say, last year. But I do think it's done the world wonders to publically open the conversation about the LGBTQ+ community. Talking about it makes it seem less taboo to people and areas of the world that, otherwise, wouldn't be exposed to it. Opening up the conversation is a huge leap in the process of acceptance. I'm so proud of how far we've come in the recent years.
Do you think there will be a stage where people won't need to come out? When someone famous comes out as gay, should that still be treated as a story? What would you say to someone struggling with their sexuality and nervous to come out?
People will always have to come out in some manner, but I know it will slowly become less of a big, emotional deal. I see a world, not too far off, where difference doesn't shock, surprise or scare people. You are who you are and you simply exist as that person. Imagine how beautiful that time is going to be. In the meantime, every coming out story helps get us there. The more we talk about it and become present across the world, the better. If you're struggling with your sexuality, take your time. Everyone's coming out journey is unique to them and them alone. Make sure you're in a safe environment and know that it will get better. One day, you will wholeheartedly be yourself and you'll go nowhere but forward.