Conservative comedian Evan Sayet mocks shooting at Prophet Mohamed drawing event in Texas with insensitive Twitter joke
Sayet joked about the death of two of the gunman on Monday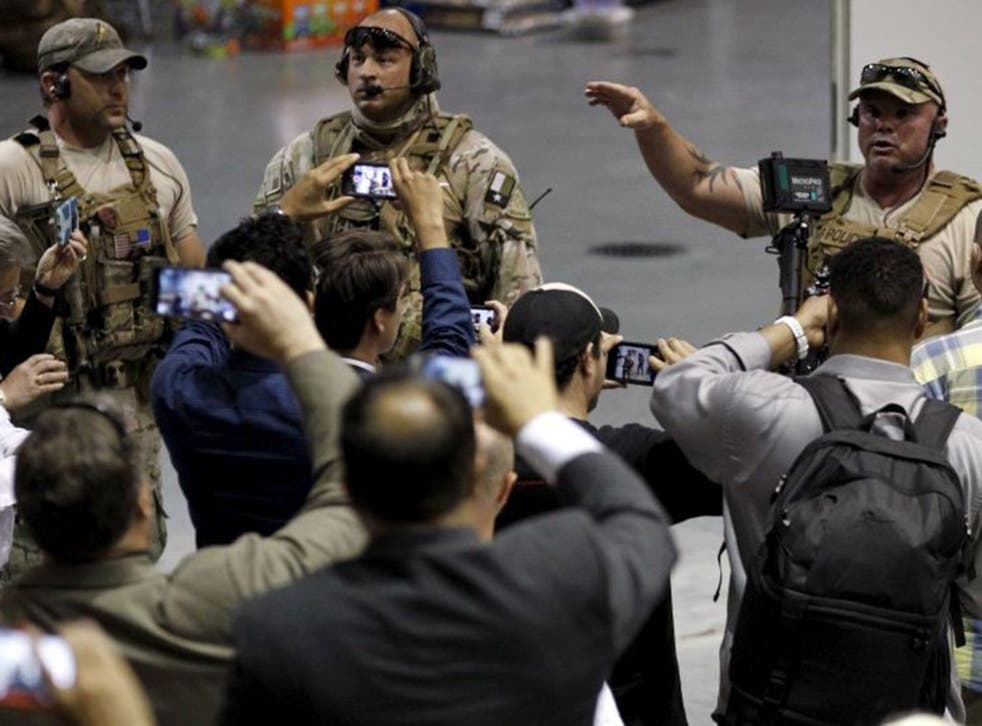 It was a shocking event that even Donald Trump approached somewhat cautiously, but one Conservative comedian decided to make light of a Texas shooting with a joke branded tasteless and disrespectful by some on social media.
Conservative speaker Evan Sayet chose to joke on Twitter about the shooting at an event encouraging the drawing of the Prophet Mohamed. His tweet was then shared by thousands, many of them praising it as "the tweet of the week" and "the best tweet ever".
Two attackers opened fire at the exhibition organised by the anti-Muslim American Freedom Defense Initiative (AFDI), wounding one security officer. Both men were shot dead at the scene by police and the incident was later claimed by the extremist group Isis.
Sayet responded to the incident by posting: "My favourite drawings at the Muhammad cartoon festival in Texas were the two chalk outlines out front." His post has been shared over 2,000 times and praised by some hardline right-wingers and Conservatives – prompting Sayet to seize the opportunity and advertise his forthcoming tour.
Others were less than amused by his crass tweet.
Sayat told The Independent that the response to his joke has been "overwhelmingly good".
"The vast majority of people recognise that the joke isn't about the two terrorists being dead, it's about how, if there weren't two chalk outlines out front then there would have been hundreds of chalk outlines - around totally innocent people - inside," he said.
"That those who did take or fake umbrage's sympathies lie with the terrorists instead of the innocent speaks volumes about who they are and, frankly, their mock 'outrage' means little to me."
Sayat's reaction came heavily in contrast to the response issued by the typically provocative Trump, who instead berated right-wing political activist Pam Geller for launching a 'Draw the Prophet' contest in Texas.
Texas shooting in pictures

Show all 21
"What is she doing drawing Muhammad? I mean it's disgusting" he asked during his appearance on Fox and Friends.
"They can't do something else? They have to be in the middle of Texas doing something on Muhammad and insulting everybody?"
Register for free to continue reading
Registration is a free and easy way to support our truly independent journalism
By registering, you will also enjoy limited access to Premium articles, exclusive newsletters, commenting, and virtual events with our leading journalists
Already have an account? sign in
Register for free to continue reading
Registration is a free and easy way to support our truly independent journalism
By registering, you will also enjoy limited access to Premium articles, exclusive newsletters, commenting, and virtual events with our leading journalists
Already have an account? sign in