COP21: Arnold Schwarzenegger claims people should go vegetarian two days a week to save the planet
'I have seen many bodybuilders and weight lifters that are vegetarians.'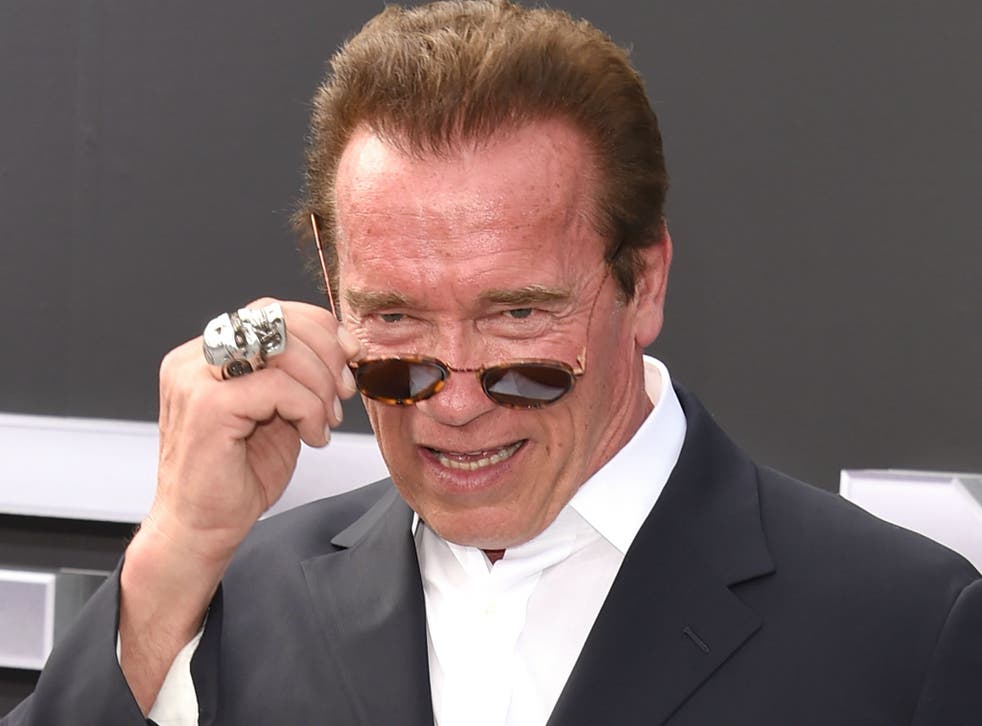 Arnold Schwarzenegger believes everyone should go vegetarian two days a week in order to "protect the planet".
The former governor of California made the comments during the Climate Change conference in Paris when he was asked by the BBC whether he would recommend cutting down on meat for environmental reasons.
Schwarzenegger said currently 28 per cent of greenhouse gasses are caused by meat production and meat-eating.
He referred to his friend, the Titanic director James Cameron, who has openly advocated a meat and dairy free society to curb climate change.
Climate change protests around the world

Show all 25
Schwarzenegger said asking people to entirely eliminate meat and dairy products from their diet may be too ambitious, so having one or two vegetarian or vegan days a week is a good starting point.
"You have to start slowly, you can't just convince people to stop eating meat altogether. It's a very big challenge, it doesn't mean it shouldn't be done and you shouldn't be on that campaign, but it's a very hard thing to overcome."
The Terminator actor also issued some advice for those want to go green but bulk up to achieve a physique like him: "You can get your protein source many different ways" he said recommending vegetables.
"I have seen many bodybuilders and weight lifters that are vegetarians."
Schwarzenegger arrived in Paris on Sunday and gave a speech urging green campaigners to talk about the effects of climate change that are happening right now, as opposed to stressing the risks of what will happen in 2050.
He told the Guardian: "It drives me crazy when people talk about 30 years from now, rising sea levels and so on. What about right now? Thousands of people are dying from pollution. People are living with cancer [because of air pollution]."
Schwarzenegger is not the only film star to partake in the conference, Leonardo DiCaprio and Robert Redford have also been spotted at the summit.
Register for free to continue reading
Registration is a free and easy way to support our truly independent journalism
By registering, you will also enjoy limited access to Premium articles, exclusive newsletters, commenting, and virtual events with our leading journalists
Already have an account? sign in
Register for free to continue reading
Registration is a free and easy way to support our truly independent journalism
By registering, you will also enjoy limited access to Premium articles, exclusive newsletters, commenting, and virtual events with our leading journalists
Already have an account? sign in
Join our new commenting forum
Join thought-provoking conversations, follow other Independent readers and see their replies