Corey Feldman calls for the time limit on sexual abuse reports to be scrapped
California has a statute of limitations for rape claims but in some states there is no statute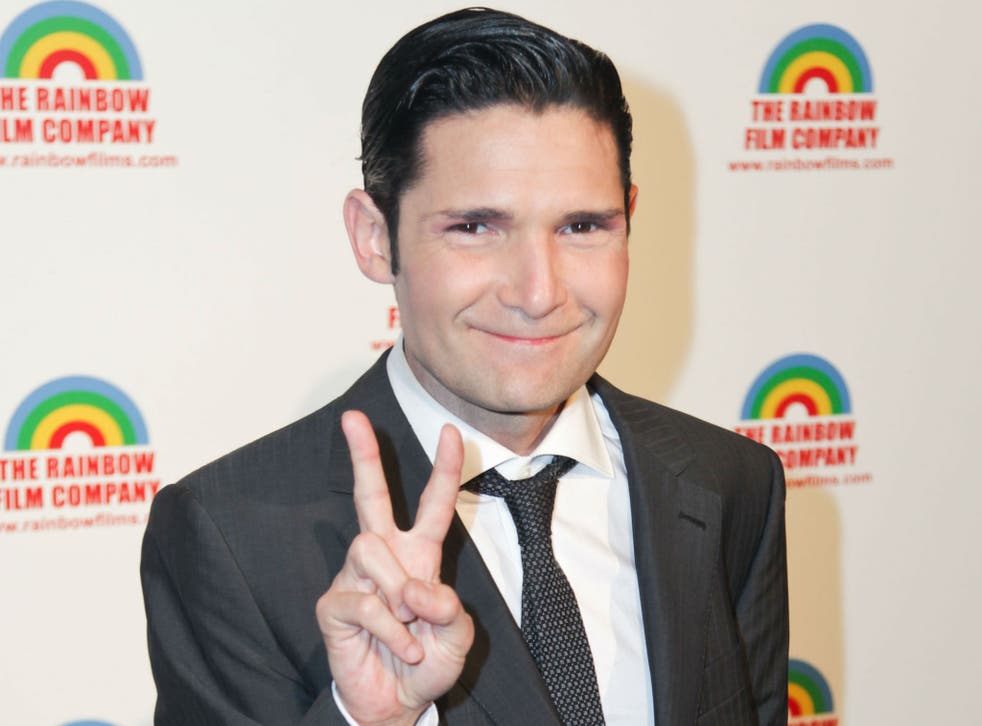 Corey Feldman has called for the end of the statute of limitations for rape and sex crimes days after claiming he was abused as a child actor.
On Wednesday, Feldman, who is best known for his roles in The Goonies and The Lost Boys, reiterated Elijah Wood's recent warnings about a prevalent child sex abuse problem in Hollywood.
Wood made headlines earlier this week when he claimed Hollywood had a child sexual abuse scandal similar to Jimmy Savile. He later clarified he had "no first hand experience or observation" of these claims.
Days later, Feldman supported this statement, speaking of the "growing problem" of the alleged abuse of young child actors before claiming that he was abused and molested by several people. He also claimed his Two Coreys co-star Corey Haim, who passed away in 2013 following a long-running drug addiction, was raped at the age of 11 by someone "probably connected to something bigger".
Following the article, Feldman sharing a link to a Time article titled 'Corey Feldman's Claims Show Why Sex Crimes Should Have No Statute of Limitations'. The 44-year-old called for "non statute of limitations for sex crimes". He has since re-tweeted a number of supportive tweets from followers agreeing with his call.
His tweet comes after he said he knows "every single person that interfered with his [Haim's] life" but that he cannot name the alleged perpetrators of the crimes against Haim or him due to the statue of limitations and legal ramifications. He also added he has run into one of his alleged abusers on several occasions in Hollywood circles.
"I would love to name names. I'd love to be the first to do it. But unfortunately, California conveniently has a statute of limitations that prevents that from happening," he told The Hollywood Reporter. "Because if I were to go and mention anybody's name I would be the one that would be in legal problems and I'm the one that would be sued."
People news in pictures

Show all 18
The statue of limitations is the deadline for filing a lawsuit or criminal claim. In the US, the statute of limitations varies from state to state and in some states there is no statute of limitations for sex crimes. There is a statute of limitations on sexual abuse claims in California but the law is complex and the period can vary depending on the age of the victim at the time of the abuse and the nature of the alleged offence. Last month, a bill was submitted by Senator Connie Levya to scrap the statute on alleged rape cases.
"We should be talking to the district attorneys and the lawmakers in California, especially because this is where the entertainment industry is and this is a place where adults have more direct and inappropriate connection with children than probably anywhere else in the world," Feldman said in the interview.
He added that if someone else came forward with a lawsuit against one of his alleged abusers he would "certainly be more than happy to back them up".