Cristiano Ronaldo naked on the cover of Vogue: Real Madrid star strikes pose that would make Zoolander deeply envious
With only his swimsuit model girlfriend Irina Shayk to protect his modesty, the Real Madrid striker bares all for the fashion magazine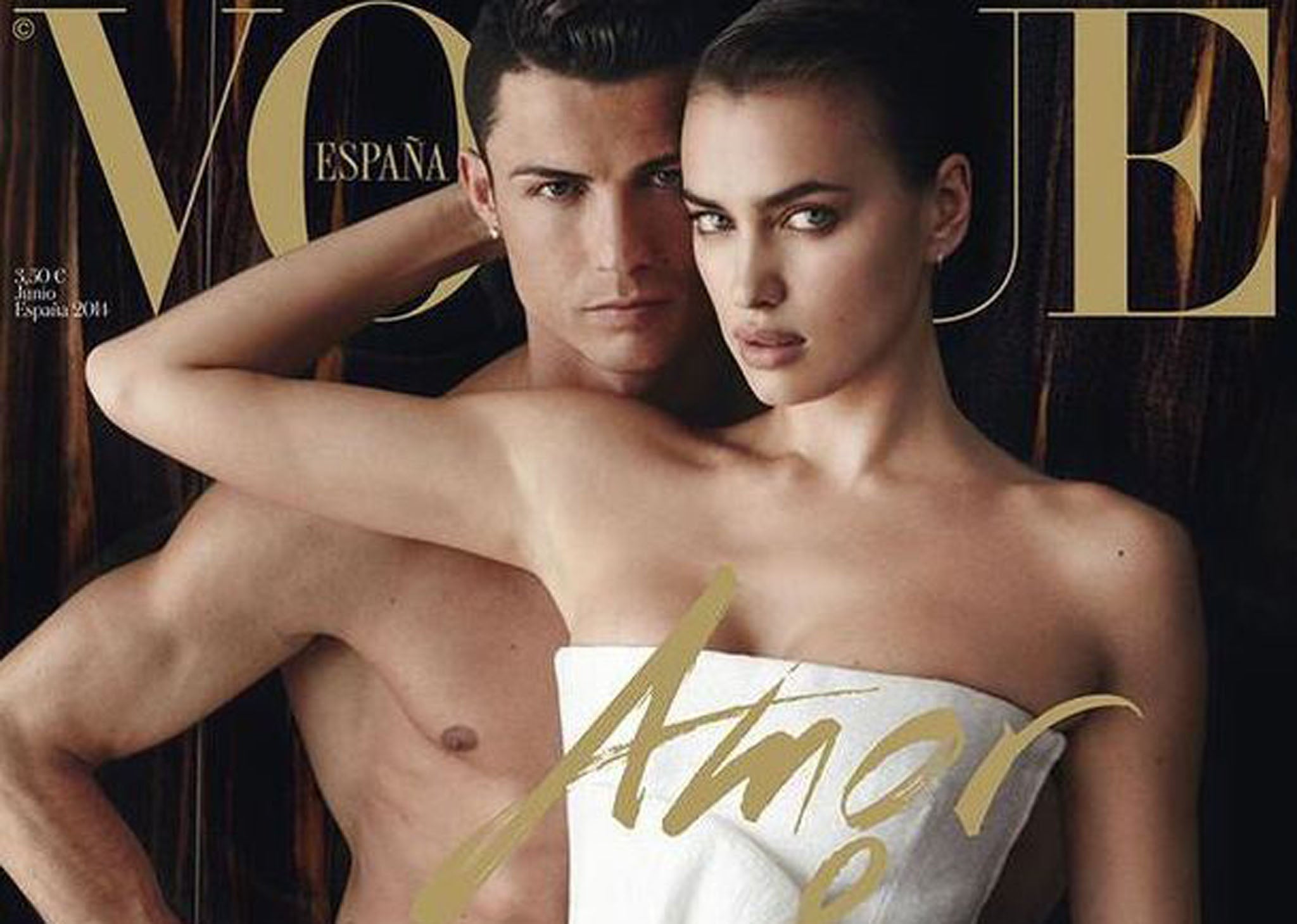 Just when you thought Cristiano Ronaldo's boundless enthusiasm (for himself) just couldn't be quelled, the Portuguese football star decided to take things up a gear and, you know… Pose entirely naked on the cover of Vogue Espana.
With only his swimsuit model girlfriend Irina Shayk to protect his modesty, the Real Madrid forward strikes a hand-on-hip, scour pose that would make Zoolander deeply envious.
Other shots published via the Vogue Espana Twitter account show Ronaldo flaunting his hours of training shirtless on a rug as he wrestles with Shayk's handily loose trousers.
A third sees him brave sartorial territories that, frankly, no man ever should: super-tight white jeans and not a lot else.
The cover, which was shot by Mario Testino, was accompanied by the tagline "Amor y Futbol (Love and Football)".
He's set to appear in the Champions League final between Real Madrid and Atletico Madrid on Saturday 24 May.
And then promptly be ripped in the dressing room for all of the above.
Join our commenting forum
Join thought-provoking conversations, follow other Independent readers and see their replies