Cristiano Ronaldo suitably impressed by the bronze statue of himself erected in his hometown
The Real Madrid footballer beamed as he posed, thumbs up, next to the 3.4 metre bronze monument of himself, lovingly crafted in his apparent likeness
Jenn Selby
Monday 22 December 2014 11:00 Comments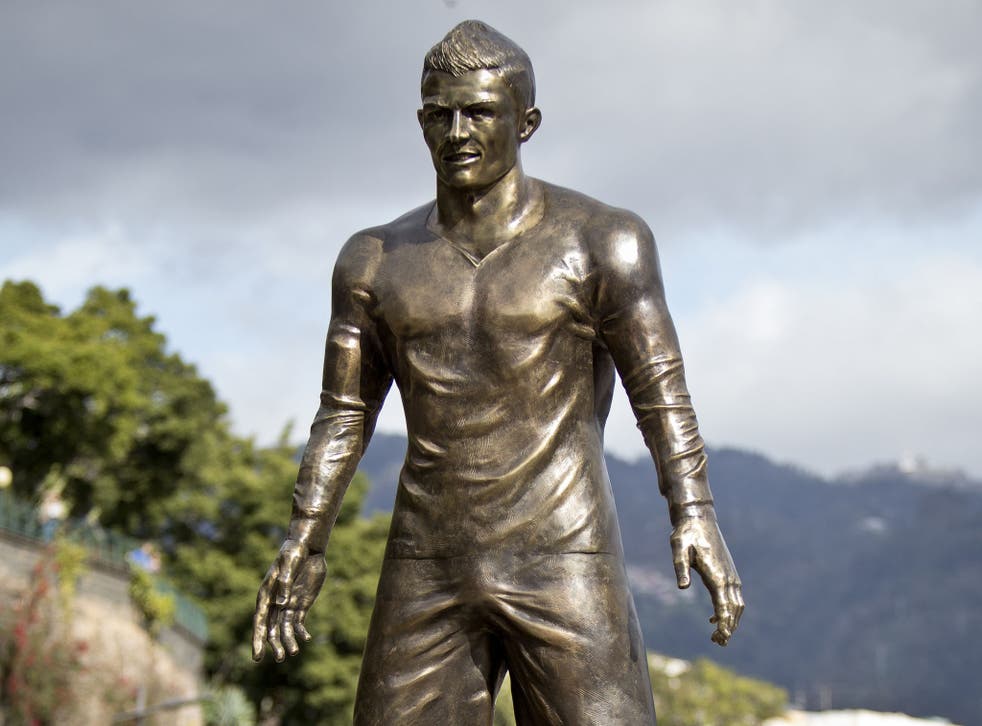 Well, Cristiano Ronaldo was certainly excited to see this impressive bronze statue of himself erected in his hometown over the weekend.
The Real Madrid footballer beamed as he posed, thumbs up, next to the 3.4 metre bronze monument of himself, lovingly crafted in what he no doubt perceives to be his own likeness.
"This is a very special moment, to have a statue of me," he said at the grand unveiling in Funchal on the island of Madeira.
The statue will make up part of Ronaldo's personal museum.
The exhibition space will apparently host numerous awards he's earned over the years, including his two Ballon D'Or titles, among other pieces of memorabilia.
He is currently the favourite to score the 2014 accolade, given to those voted the world's finest player, in January.
Register for free to continue reading
Registration is a free and easy way to support our truly independent journalism
By registering, you will also enjoy limited access to Premium articles, exclusive newsletters, commenting, and virtual events with our leading journalists
Already have an account? sign in
Join our new commenting forum
Join thought-provoking conversations, follow other Independent readers and see their replies