Cyndi Lauper pays tribute to Prince, the 'brilliant' friend who was 'so freakin' sweet to me all the time'
Singer looks back at her 30-year friendship with Prince and recalls the time he gave her some visionary advice
Nick Levine
Saturday 23 April 2016 17:05 Comments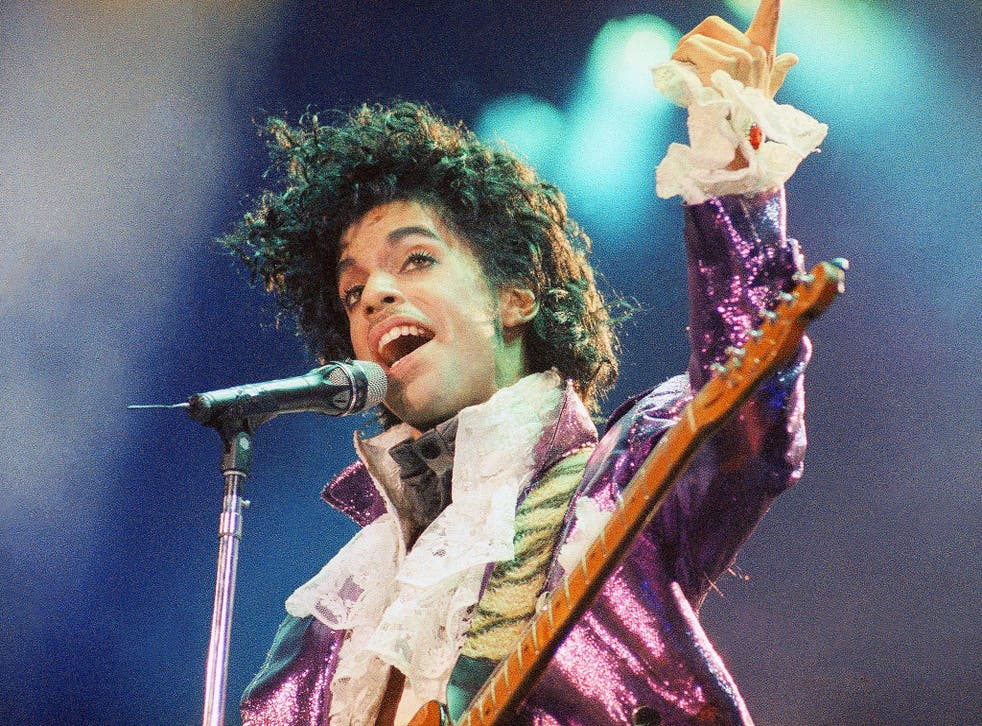 Cyndi Lauper has said she is "devastated" to have lost Prince, her friend of over 30 years.
She described the iconic musician, who died at his home in Minnesota on Thursday aged 57, as a "brilliant" man who was "so sweet to me all the freakin' time".
Lauper covered Prince's song 'When You Were Mine' on her 1983 debut album She's So Unusual and said he supported her throughout her career.
"He used to come and watch these crazy-ass shows I used to try to do," Lauper told Billboard.
"He was always coming to see me and never coming back to talk to me. I just didn't know what a fan he was, and every time we needed something from him, he would let us use his songs or whatever."
"He was so sweet to me all the freakin' time," Lauper added. "I say 'freakin'' because he did not like cursing, and today I'm especially aware of it after [Thursday]. Maybe I should just stop cursing altogether."
Lauper also recalled receiving visionary advice from Prince on how to release music online, away from the traditional record label model.
"He was always brilliant. He was trying to explain to me how to do it," she said. "I had gone back to Sony at the time, and he was like, 'Why'd you do that?!' and blah, blah, blah.
"He was telling me all this stuff - how to do this, how to do that - and I realised just how bright he was, because afterwards, everybody did that. Everybody just copied it, 'cause it was a good blueprint."
World pays tribute to Prince

Show all 20
Coroners conducted an autopsy on Prince's body on Friday and police have said there is no sign the musician took his own life. However, it could be weeks before the cause of death is revealed.
"You just didn't expect him to go like that," Lauper said. "He doesn't do drugs; he was sick, so he might have been taking medication, but I don't know what the heck happened. And, y'know, he always pushed himself. He pushed himself, pushed. It really hurts."
Register for free to continue reading
Registration is a free and easy way to support our truly independent journalism
By registering, you will also enjoy limited access to Premium articles, exclusive newsletters, commenting, and virtual events with our leading journalists
Already have an account? sign in
Join our new commenting forum
Join thought-provoking conversations, follow other Independent readers and see their replies