Cynthia Payne: Brothel keeper known as 'Madame Cyn' dies aged 82
Payne, portrayed in two films and several books, described as "extremely colourful archetypal English eccentric"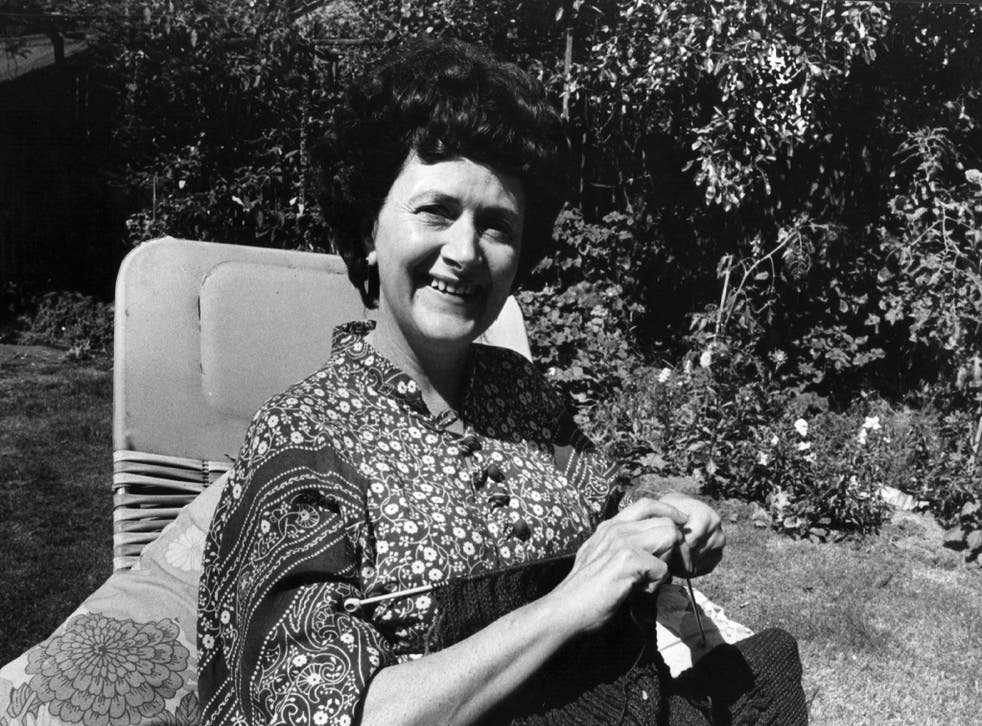 Cynthia Payne, Britain's best-known brothel madam known affectionately as 'Madame Cyn', has died aged 82, her family has said.
Payne first hit the headlines in 1978 when police raided a sex party at her home to find elderly men paying luncheon vouchers for lewd entertainment.
She was jailed after a trial in 1980 - but at a further trial in 1987, she was cleared of controlling prostitutes at her home in south-west London.
Her life was portrayed in two films, Personal Services starring Julie Walters and several books, including An English Madam by Paul Bailey.
Family friend Kevin Horkin described her as "a national treasure" and an "extremely colourful archetypal English eccentric".
Mr Horkin added: "She was a person with a very big heart. She is someone who epitomised the phrase 'what you saw is what you got'.
"Her beliefs however, shone through strongly in the campaigning activity she was involved with in order to change Britain's sex laws, publicising the issue when she stood for Parliament on two occasions in the Kensington and Chelsea by-election of 1988 and in the General Election of 1992 in Streatham.
"She is someone who will be very sorely missed by all who knew her."
Both times she stood for Parliament, Payne failed to gain more than 1% of the vote.
On her website Payne said: "I hit the headlines in 1978 when the police raided my home along a pleasant tree-lined avenue in suburban Streatham, interrupting a sex party that was in full swing.
"For months afterwards, the media would write of queues of middle aged and elderly men waiting to exchange their 'luncheon vouchers' for food, drink, friendly chat, striptease shows, and a trip upstairs with the girl of their choice.
"Vicars, MPs and lawyers were amongst those who considered me to be the best hostess in London."
She stood trial in 1980 and was sentenced to 18 months in prison, reduced to six months and a fine on appeal, for running a brothel.
Besides Personal Services, Payne's life was portrayed on the silver screen in Wish You Were Here - which launched the career of actress Emily Lloyd in 1987.
Addtional reporting by Press Association
Register for free to continue reading
Registration is a free and easy way to support our truly independent journalism
By registering, you will also enjoy limited access to Premium articles, exclusive newsletters, commenting, and virtual events with our leading journalists
Already have an account? sign in
Register for free to continue reading
Registration is a free and easy way to support our truly independent journalism
By registering, you will also enjoy limited access to Premium articles, exclusive newsletters, commenting, and virtual events with our leading journalists
Already have an account? sign in
Join our new commenting forum
Join thought-provoking conversations, follow other Independent readers and see their replies