Daily Show host Trevor Noah tweets heartbreak at Dallas shooting: 'The point is to save lives not trade places'
Hours earlier, Noah challenged the premise that you cannot be both 'pro-Cop and pro-Black'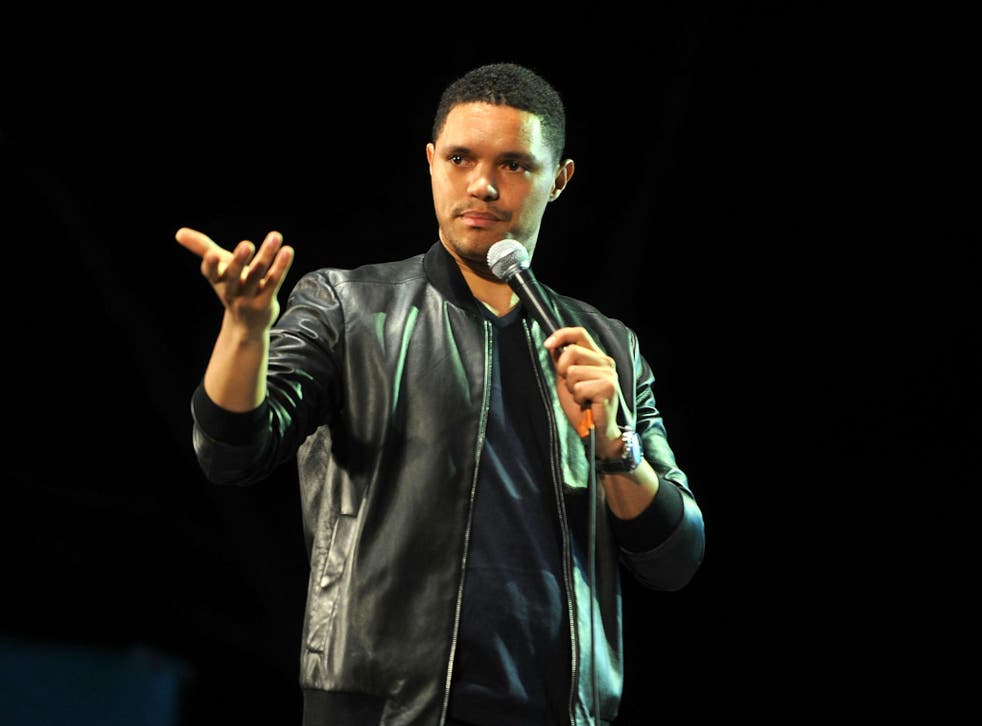 Trevor Noah has issued a powerful response to the Dallas shootings.
On Thursday night, five police officers were killed and seven were injured after snipers fired during a protest in the Texan city. The protest had been in response to two black men, Alton Sterling and Philando Castile, being killed by police officers in recent days.
As the news of Dallas unfolded overnight, Daily Show host Noah responded to reports of four policeman being shot and one dying. "The point is to save lives not trade places," he wrote.
On Thursday night's Daily Show, Noah discussed the deaths of Mr Sterling and Mr Castile and, in his monologue, dissected the notion that you cannot be pro-police and support Black rights.
"If you're pro-Black Lives Matter, you're assumed to be anti-police and if you're pro-police then you surely hate black people," he said. "It seems to be you're either pro-black and anti-cop or pro-cop and anti-black when in reality you can be pro-cop and pro-black, which is what we should all be. That is what we should be aiming for."
Police officers killed by sniper at protests in Dallas

Show all 20
John Legend also voiced his concern over the news of the Dallas shootings, writing to his 7.9 million followers: "Being against cops killing is not equal to being for killing cops."
Other high-profile individuals to have reacted to the shootings and condemned violence include Joseph Gordon-Levitt, LeBron James and Shonda Rhimes.
Two of the police officers killed have been identified as Brent Thompson and Patrick Zamarripa.
Register for free to continue reading
Registration is a free and easy way to support our truly independent journalism
By registering, you will also enjoy limited access to Premium articles, exclusive newsletters, commenting, and virtual events with our leading journalists
Already have an account? sign in
Register for free to continue reading
Registration is a free and easy way to support our truly independent journalism
By registering, you will also enjoy limited access to Premium articles, exclusive newsletters, commenting, and virtual events with our leading journalists
Already have an account? sign in
Join our new commenting forum
Join thought-provoking conversations, follow other Independent readers and see their replies