Dara O'Briain reacts to 'bitter, self-delusional' Andrew Lawrence's comments about 'balding, fat' comedians cracking 'cheap' Ukip jokes
The fellow comic was also criticised for seemingly sexist remarks he made about 'women posing as comedians' on TV panel shows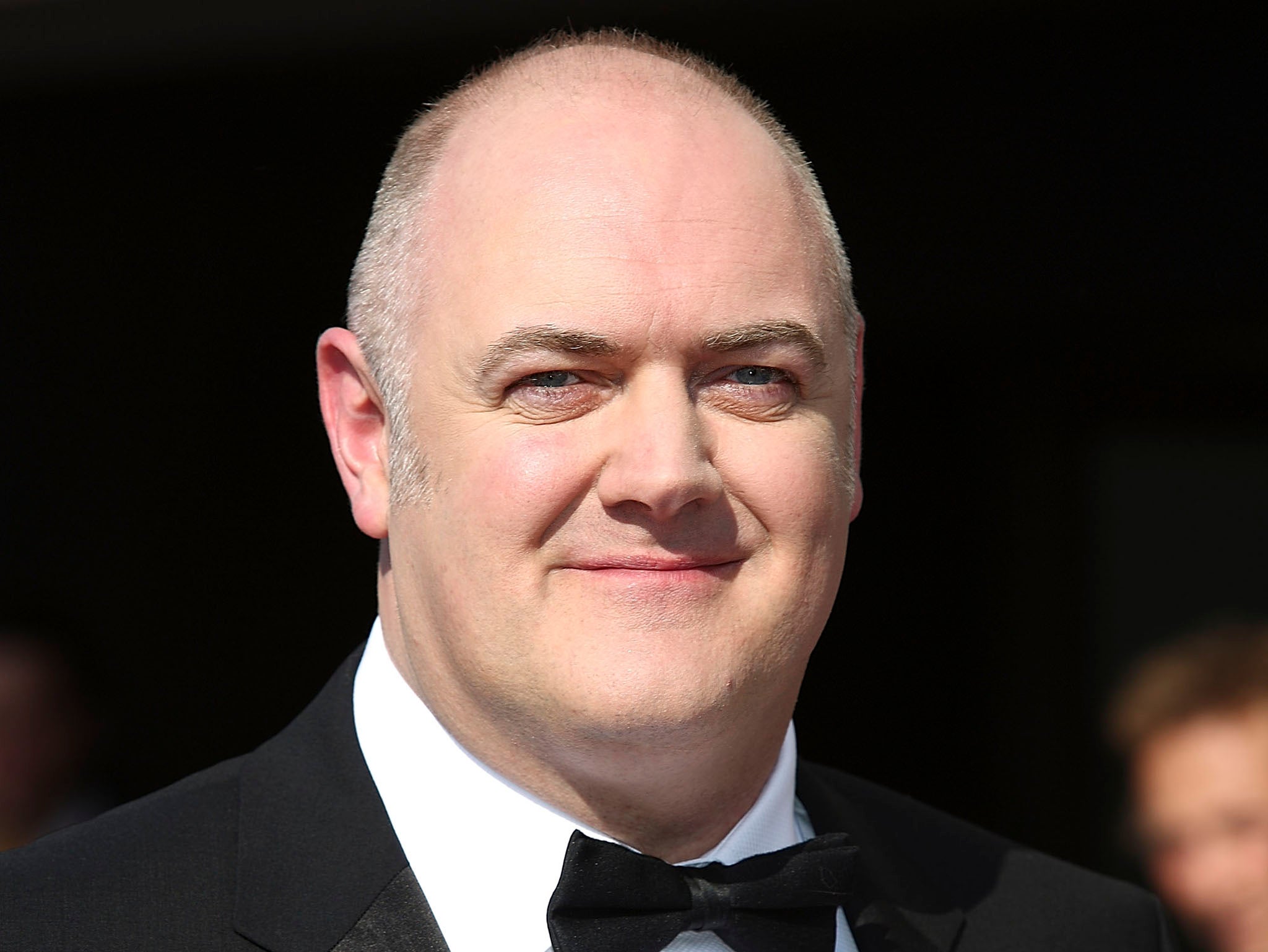 Dara Ó Briain has strongly criticised right-wing comedian Andrew Lawrence's comments about "liberal back-slapping panel shows like Mock the Week" during which he claims "ageing, balding, fat men, ethnic comedians and women-posing-as-comedians" make jokes at the expense of Ukip and its leader, Nigel Farage.
"Can't help but notice increasingly, a lot 'political' comedians cracking cheap and easy gags about Ukip, to the extent that it's got hack, boring and lazy very quickly," Lawrence, who has appeared on shows Live at the Apollo and Ask Rhod Gilbert, posted via his official Facebook account.
"Yet the Clacton by-election victory and what looks to be a likely victory in the Rochester by-election goes to show that Ukip have their supporters," he continued.
"Out of touch, smug, superannuated, overpaid TV comics with their cosy lives in their west-London ivory towers taking a supercilious, moralising tone, pandering to the ever-creeping militant political correctness of the BBC with their frankly surreal diversity targets."
In since deleted Twitter posts, Ó Briain commented on Lawrence's claims today.
"Ah Andrew, great to have you here," he wrote. "We were missing your bitter, self-delusional take on this.
"No-one cares if you have different politics but claiming we just pretend not to agree to get work? Stop kidding yourself.
"Still, I can understand you wouldn't like to have to now actually justify your ridiculous assertions. Easier to post and run... I'll send your best to the women and ethnics. You stay classy."
A barrage of abuse later, and Lawrence once again took to Facebook to clarify his remarks – particularly on "women-posing-as-comedians", which a number of his followers deemed to be sexist.
"Because there is currently not a sufficiently large enough pool of female comedians with the requisite experience and ability to fill the quota, there are females who've been booked for these shows who are either poor comedians, not comedians at all, or aspiring female comedians that are still learning their craft, but have not yet reached a decent professional standard," he attempted.
"These females I have described as 'women-posing-as-comedians'.The upshot of all that is that there are still many women coming across incredibly badly on panel shows, which is helping to perpetuate the myth that women aren't funny.
"The hope is that women currently on panel shows, will further legitimise stand-up comedy as a career for women and encourage other women to take up comedy. Which is an admirable aim."
Ó Briain himself had previously criticised the BBC's decision to introduce a ban on all-male comedy panels.
"I wouldn't have announced it, is what I'd say, because it means Katherine Ryan or Holly Walsh, who've been on millions of times, will suddenly look like the token woman," he told the Radio Times in February.
"It would have been better if it had evolved without showing your workings, if you know what I mean. Legislating for token woman isn't much help.
"A certain number of women want to go into comedy and they should be cherished and nurtured, but you're not going to shift the fact that loads more men want to do it."
In a separate post, Lawrence branded criticism of his original statement a "witch hunt", saying that the reason he felt there were few right-wing comedians on the circuit in the UK is because they are unfairly targeted because of their views.
"Where there should be balance, there is, terrifyingly, censorship."
Join our commenting forum
Join thought-provoking conversations, follow other Independent readers and see their replies