Darth Vader actor David Prowse reveals he has dementia: 'I'd love to be in Star Wars 7 but would probably forget my lines'
Prowse played Darth Vader in the first three Star Wars movies
Jess Denham
Sunday 30 November 2014 10:51 Comments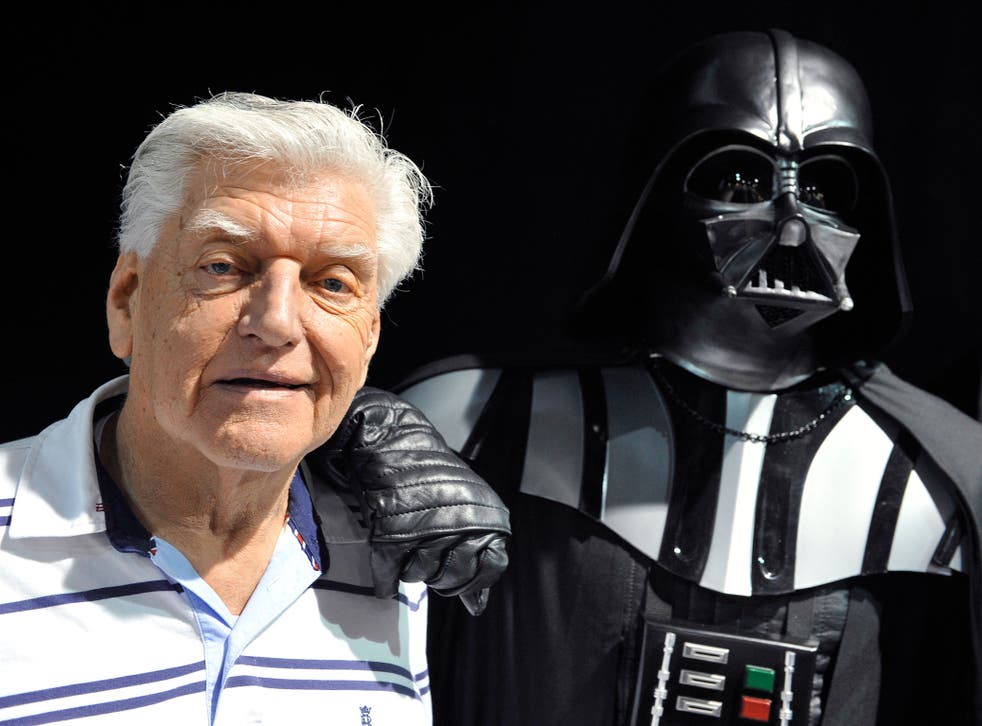 Original Darth Vader actor David Prowse has revealed that he did not take a role in Star Wars: The Force Awakens because he has dementia.
The 79-year-old shared news of his illness just hours after the first teaser trailer for JJ Abrams' upcoming film was released online.
Star Wars: The Force Awakens in pictures

Show all 7
Prowse said that he wanted be in the seventh Star Wars instalment but remembering the lines would have proved too difficult.
"Sometimes I can't remember things I did yesterday," he told The Mirror. "That worries me more than not remembering something 20 years ago.
"There's nothing you can do. They've put me on tablets. I don't feel it working though. I don't feel improved at all.
"I don't feel in any shape or form like I am demented – I'm not staggering around and I've never worried about it. It's other people who noticed it – my wife has probably noticed it more than me."
Prowse, formally a bodybuilder turned actor, played Darth Vader's in Star Wars, The Return of the Jedi and The Empire Strikes Back. James Earl Jones provided the character's iconic voice and Olympic swordsman Bob Anderson took over in the fight scenes.
"Of course, Vader got killed off and there was no way back," Prowse said. "But the fans ask me if I'm going to be in the new movies and I just say 'Sorry, not that I know of'.
"I would have loved to have done something in it, even if it was just a cameo, but I would probably forget my lines."
Many original Star Wars actors are returning for The Force Awakens, including Harrison Ford, Mark Hamill and Carrie Fisher, all of whom starred alongside Prowse.
Register for free to continue reading
Registration is a free and easy way to support our truly independent journalism
By registering, you will also enjoy limited access to Premium articles, exclusive newsletters, commenting, and virtual events with our leading journalists
Already have an account? sign in
Join our new commenting forum
Join thought-provoking conversations, follow other Independent readers and see their replies